Esports Ecosystem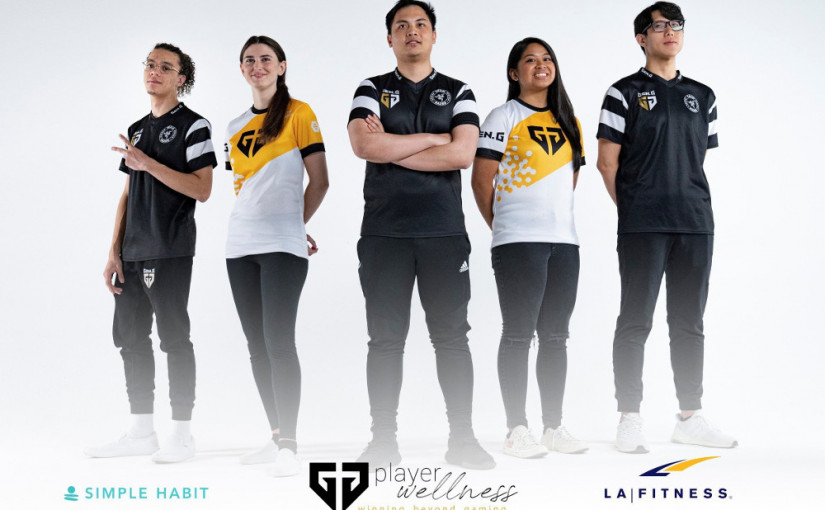 Gen.G ingin menciptakan generasi gamer yang lebih sehat dan baik di segala aspek kehidupan.
Atlet esports adalah profesi yang menuntut banyak usaha dan kerja keras. Jadwal latihan yang padat, perjalanan ke luar negeri, penciptaan konten, serta program kerja sama dengan berbagai pihak dapat berdampak pada kelelahan dan menurunnya kondisi fisik. Bukan hanya fisik saja yang jadi taruhan. Kondisi mental pemain juga bisa terkena imbasnya, sementara untuk berkompetisi di level tertinggi butuh konsentrasi tinggi dan mental yang kuat.
Gen.G adalah salah satu tim esports yang menyadari hal ini. Oleh karena itu mereka baru-baru ini mengumumkan sebuah inisiatif baru yang disebut Player Wellness Campaign (Kampanye Kesehatan Pemain). Tujuannya adalah menghadirkan solusi dan mendorong pola hidup sehat, baik kesehatan fisik maupun mental, serta tanggung jawab finansial bagi para atlet esports dan para penggemar.
"Through this Wellness campaign, our goal is to develop a healthier generation of gamers and instill a mindset of self-improvement"https://t.co/321oDqgtpc

— Gen.G Esports (@GenG) September 10, 2019
Gen.G menjalin kerja sama dengan dua pihak dalam kampanye ini. Pertama yaitu waralaba gym internasional, LA Fitness. Kedua adalah aplikasi kesehatan Simple Habit. Kerja sama ini memberikan Gen.G akses ke barbagai sumber daya yang diperlukan untuk mendorong kampanye tersebut.
Wujud kolaborasinya, LA Fitness akan membagikan sejumlah kiat sehat untuk gamer, dengan arahan detail tentang cara-cara sederhana agar gamer bisa tetap fit dan menghindari cidera. Sementara itu, Simple Habit akan meluncurkan kurikulum tersendiri untuk mengatasi masalah-masalah stres bagi gamer dan streamer. Program ini juga mencakup komponen seputar tanggung jawab finansial.
"Menjaga kemampuan bermain game di level yang tinggi bisa melelahkan baik secara fisik atau mental. Kami ingin para pemain dan penggemar kami untuk sempurna di segala aspek kehidupan," kata Martin Kim, Vice President of Strategic Partnerships di Gen.G Esports, dilansir dari PR Newswire, "Melalui kampanye Wellness ini, tujuan kami adalah untuk mengembangkan generasi gamer yang lebih sehat dan menanamkan mindset pengembangan diri." Pernyataan ini sesuai dengan tagline Player Wellness Campaign, yang berbunyi "Winning Beyond Gaming".
Sebelum meluncurkan Player Wellness Campaign, bulan Juli lalu Gen.G juga telah mendirikan markas di Los Angeles dengan fasilitas yang mengutamakan kesehatan para pemain. Markas tersebut menyediakan kafetaria dengan menu makanan sehat, tempat tidur dan istirahat, serta akses membership ke gym LA Fitness, lengkap dengan pelatih dan terapi fisik. Nantinya, Gen.G juga akan meluncurkan pembaharuan secara berkala terhadap Player Wellness Campaign ini.
"Kurang tidur dan mental burnout hanyalah beberapa contoh kecil dari tantangan yang saat ini dihadapi para gamer dan fanbase muda mereka," kata Ian Yung, Head of Marketing di Simple Habit, "Kami percaya bahwa meluangkan waktu lima menit sana untuk menggunakan Simple Habit dapat membantu para pemain muda dan penggemar untuk istirahat dan melepas stres. Kami senang sekali bisa mengambil langkah ini bersama Gen.G."
Sumber: PR Newswire