Esports Ecosystem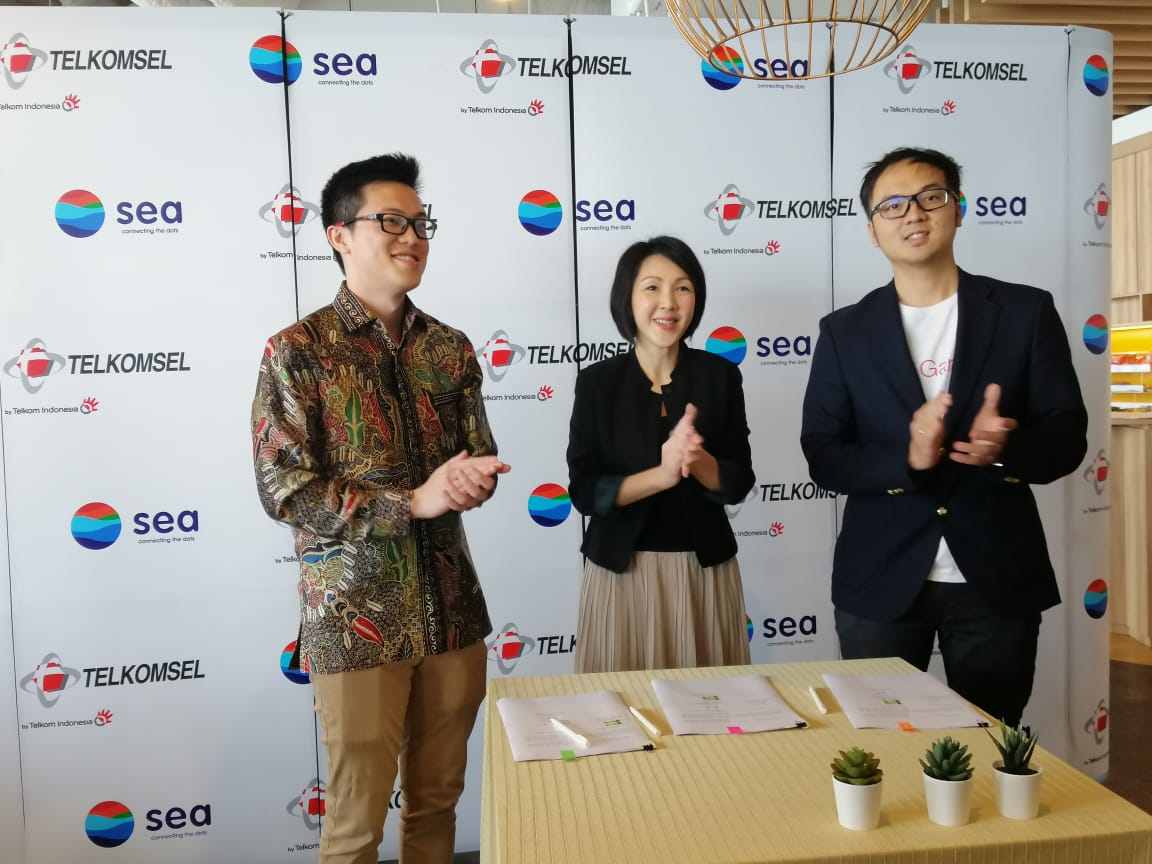 Sayangnya, pihak Garena tidak memberitahukan kapan turnamen itu akan diadakan
Call of Duty: Mobile baru diluncurkan pada 1 Oktober 2019. Namun, menurut data dari Sensor Tower, game itu diunduh sebanyak 35 juta kali. Tidak hanya itu, dari microtransaction, CoD: Mobile telah mendapatkan US$2 juta. Di Indonesia, CoD: Mobile dirilis di bawah naungan Garena sebagai publisher. Selain Indonesia, Garena juga menjadi publisher dari CoD: Mobile di enam negara lain, yaitu Malaysia, Singapura, Vietnam, Filipia, Thailand, dan Taiwan. Pihak Garena menyebutkan, di tujuh negara tersebut, CoD: Mobile telah diunduh sebanyak lima juta kali.
Selama ini, Garena cukup aktif dalam mengadakan turnamen esports untuk game mereka, seperti Free Fire atau Arena of Valor. CoD: Mobile bukan pengecualian. Baik Director of Garena Indonesia, Hans Kurniadi Saleh dan Producer of CoD: Mobile, Edmundo Swiyondo mengatakan, mereka telah berencana untuk mengadakan turnamen esports untuk CoD: Mobile. Sayangnya, keduanya belum dapat memberikan informasi tentang kapan turnamen tersebut diadakan. "Untuk turnamen, kita pasti ada planning, tapi kita belum ada detail rencana yang bisa kami informasikan," kata Hans ketika ditemui di Pacific Century Place, Selasa, 8 Oktober 2019.
Sementara Edmundo menjelaskan, di Garena, keputusan untuk membuat turnamen esports ditentukan oleh divisi dari masing-masing game. Jika banyak dari game Garena yang dijadikan esports, itu wajar karena esports kini memang tengah menjadi menjadi pembicaraan hangat. "Kita lihat pasar esports di dunia dan di Indonesia berkembang pesat selama dua, tiga tahun  belakangan, terutama esports mobile. Untuk menjawab antusiasme para penggemar, makanya setiap game Garena menghadirkan esports, untuk menjangkau segmen yang memang antusias pada esports," ujarnya.
Soal skala turnamen, Hans mengatakan, Garena biasanya mulai membangun ekosistem esports sebuah game dengan mengadakan turnamen yang tidak terlalu besar. Dia menjadikan turnamen Free Fire sebagai contoh. "Kita mulai dari tingkat komunitas. Seperti Free Fire. Satu tahun sebelum kita mengadakan turnamen nasional, kita membuat yang namanya Jakarta Invitational. Kita adakan acara dengan skala yang lebih kecil sebelum membuat acara yang lebih besar," ujarnya. Dia menyebutkan, salah satu alasan Garena tidak langsung membuat turnamen dalam skala besar adalah karena mereka ingin melihat respons dari para pemain dan tim esports profesional terlebih dulu.
Belum satu minggu sejak CoD: Mobile diluncurkan, tim Alter Ego telah mulai mencari pemain untuk divisi CoD: Mobile. Rekrutmen ini hanya terbuka untuk tim yang berisi lima orang. Terkait hal ini, Hans mengatakan, awal mulai terbentuknya ekosistem esports sebuah game tidak melulu dari diadakannya turnamen. Bisa jadi, tim profesional justru membuat tim terlebih dulu. Melihat hype CoD: Mobile yang cukup tinggi, wajar jika Garena berencana untuk mengadakan turnamen esports dari game tersebut. Bagi publisher, mengembangkan turnamen esports untuk game yang mereka rilis memiliki keuntungan sendiri, seperti membuat pemain bermain game lebih lama atau menghabiskan uang lebih banyak untuk membeli item dalam game.
From Our Network