Gaming News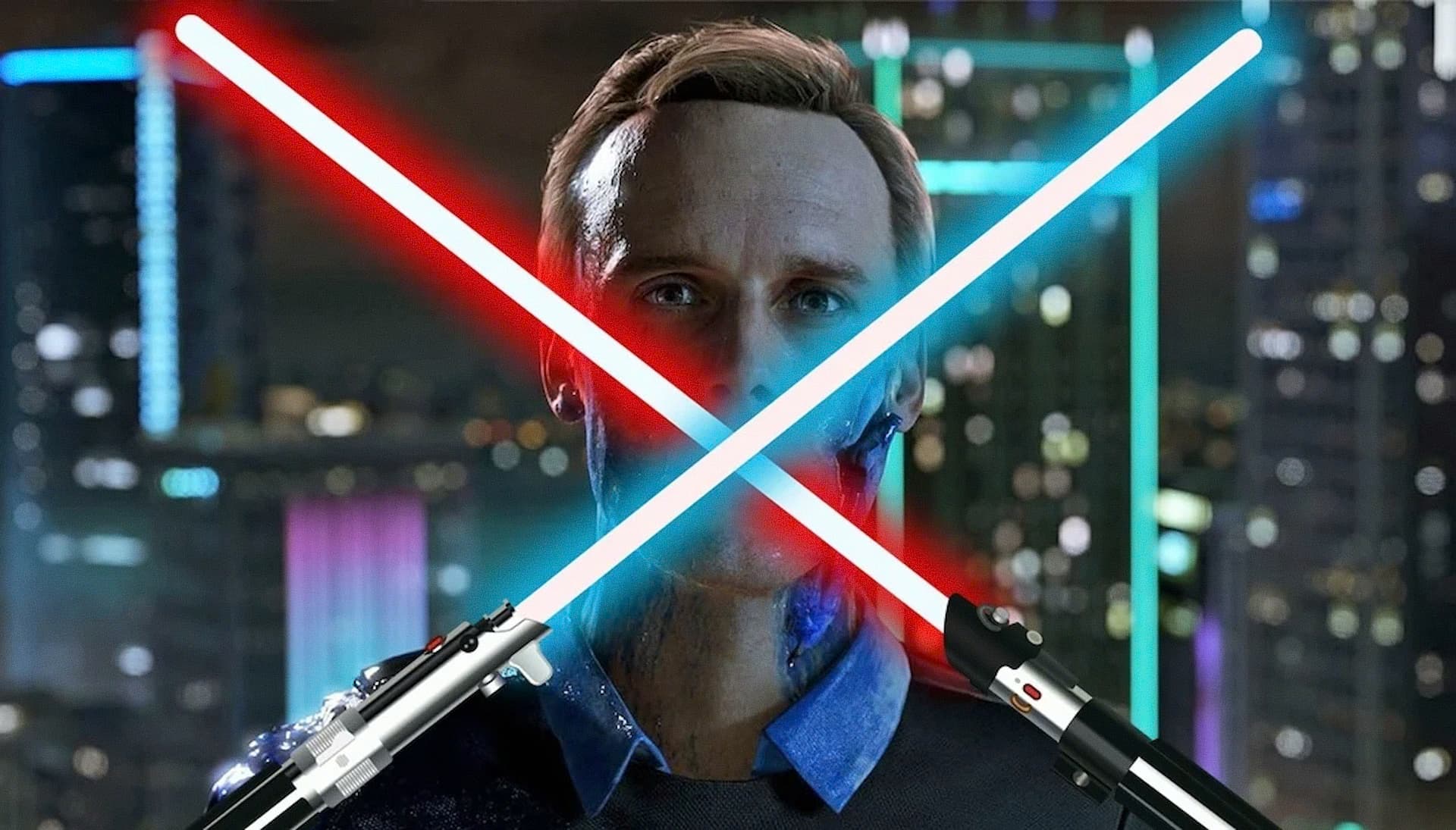 Akankah jadi game Star Wars dengan pendekatan narasi yang kuat?
Pengembang game asal Perancis, Quantic Dream dikenal lewat karya-karyanya yang selalu menitikberatkan pada narasi dan juga konsekuensi. Game-game seperti Detroit: Become Human, Heavy Rain, dan Beyond Two Souls memang menjadi ciri khas dari Quantic Dream.
Lalu bagaimana jadinya bila style game tersebut dibawa ke game Star Wars? Mungkin itulah yang akan terjawab bila kabar terbaru ini terbukti benar. Rumor bahwa Quantic Dream tengah mengembangkan game Star Wars ini awalnya muncul dari penulis Dualshockers sekaligus leaker, Tom Henderson.
Lewat postingan di akun Twitternya, Tom mengunggah salah satu adegan di dalam game Detroit: Become Human milik Quantic Dream yang ditimpa dengan dua buah light saber, senjata ikonik dari Star Wars.
— Tom Henderson (@_Tom_Henderson_) September 18, 2021
Postingan tersebut memang tidak memiliki caption, namun Tom memberikan like kepada semua komen yang berhubungan dengan Quantic Dream tengah mengerjakan game Star Wars. Hal ini menguatkan indikasi bahwa itulah makna dari foto yang ia unggah tersebut.
Star Wars memang menjadi salah satu franchise film yang terbilang sukses diadaptasi ke game. Game-game seperti Star Wars: Knight of the Old Republic yang tengah di-remake, Star Wars: Battlefront, hingga yang terakhir adalah Star Wars Jedi: Fallen Orders memang menunjukkan bahwa franchise ini sangat diminati.
Game-game Star Wars itu pun cukup bervariasi mulai dari action-adventure, first-person shooter, hingga pinball. Maka, akan sangat menarik bila nantinya terdapat game Star Wars yang menitikberatkan game-nya pada narasi karakter, konflik, serta pilihan para gamer yang akan mempengaruhi jalan ceritanya.
Sebelumnya, franchise tentang perang galaksi ini memang telah memiliki daftar panjang game adaptasi yang tengah dikerjakan mulai dari remakeKnight of the Old Republic oleh Aspyr, game open-world baru dari Ubisoft, hingga game LEGO terbaru yang berjudul LEGO Star Wars: The Skywalker Saga.
Sayangnya, rumor ini memang tidak memiliki kekuatan pendukung apapun untuk menjamin kebenarannya. Terlebih pihak Quantic Dream maupun Lucasfilm/Star Wars juga belum memberikan konfirmasi apapun mengenai rumor ini.