Esports Ecosystem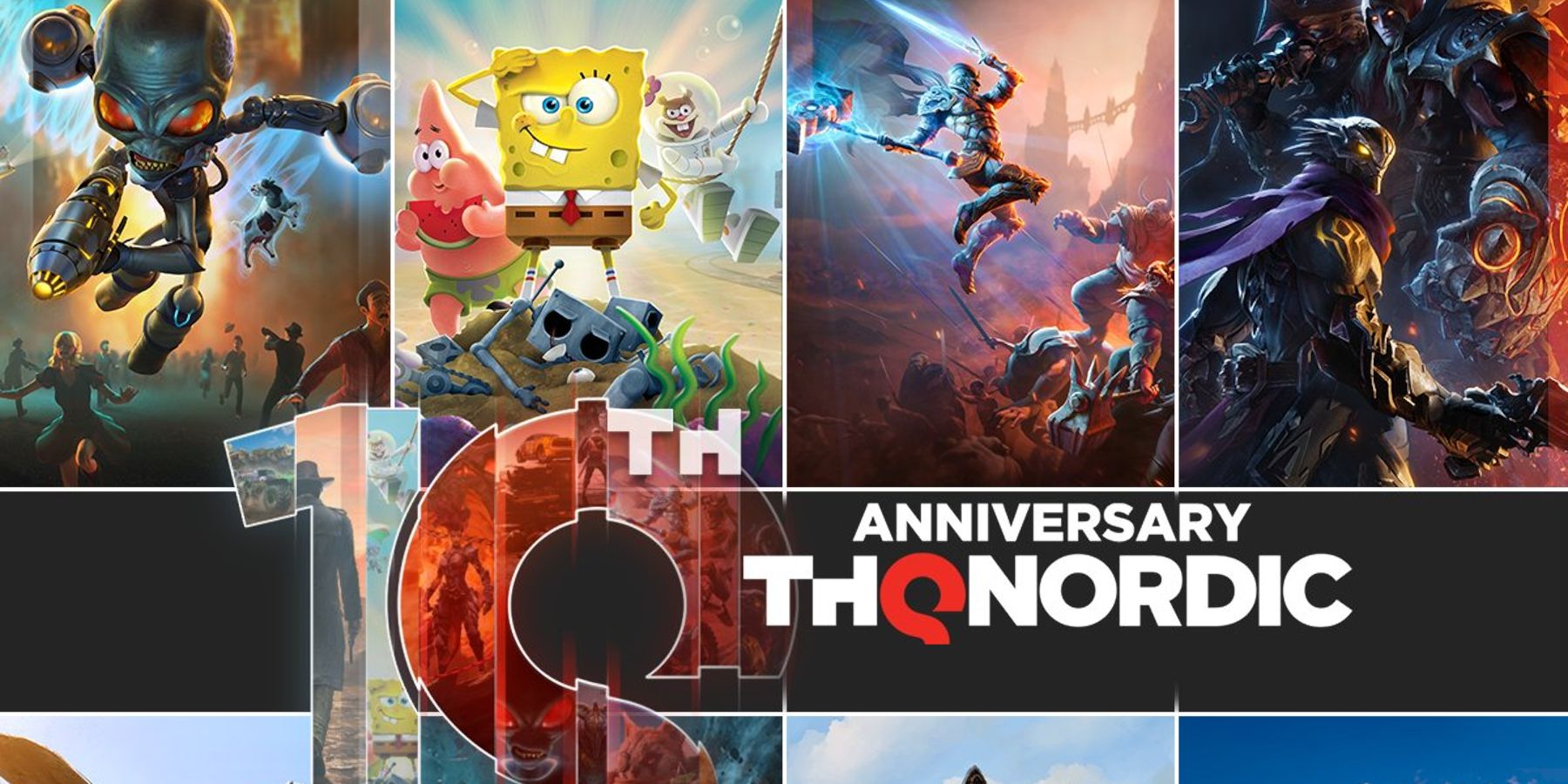 Masih banyak game baru yang tiba di masa depan
Pada peringatan ulang tahunnya yang ke-10 kemarin, THQ Nordic mengadakan acara virtual ala E3 yang memamerkan banyak proyek baru dari mulai dari game baru SpongeBob SquarePants: The Cosmic Shake, Jagged Alliance 3, hingga Outcast 2: A New Beginning.
Namun meskipun THQ Nordic telah mengumumkan lineup game yang sudah cukup bervariatif dan memang telah ditunggu lama oleh para fans, ternyata publisher asal Austria ini masih memiliki banyak game yang bahkan belum diumumkan.
Tidak tanggung-tanggung, THQ Nordic mengumumkan secara resmi bahwa mereka masih memiliki 28 game baru yang masih belum diumumkan setelah acara kemarin. Pengumuman tersebut sendiri keluar langsung lewat cuitan dari akun Twitter resminya sesaat setelah event virtualnya selesai.
As of today, THQ Nordic (@handy_games not included) has 42 games in development, thereof 28 still unannounced AFTER this showcase.

Thank you for watching! #10YearsTHQNordic

— THQ Nordic (@THQNordic) September 17, 2021
Cuitan tersebut tentunya langsung direspon oleh para fans yang meminta THQ Nordic untuk segera mengumumkan game-game tersebut. Para fans juga memenuhi cuitan tersebut dengan harapan dari seri-seri klasik buatan THQ untuk dibuatkan sekuel maupun remake.
Banyak fans yang juga meminta kejelasan nasib terhadap game-game seperti Dead Island 2 yang sudah lama mati suri namun belum dibatalkan, Darksider 4 yang dijanjikan untuk diumumkan, dan begitu juga dengan game terbaru TimeSplitters yang telah dikonfirmasi pada Mei lalu.
Sayangnya, THQ Nordic hanya meminta para fans untuk sabar dan mengatakan beberapa dari game tersebut akan diumumkan segera. THQ Nordic memang tidak menyebutkan tanggal pasti kapan pengumuman lanjutan ini akan dilakukan, tetapi banyak fans yakin bahwa akan ada event virtual lanjutan yang akan diadakan tidak lama lagi.
Masih dalam cuitan yang sama, THQ Nordic juga menuliskan bahwa kini mereka telah memiliki total 42 game yang sedang dikembangkan. Jumlah yang masif ini memang dikerjakan oleh banyak developer yang berada di bawah THQ Nordiq.
Yang unik adalah THQ Nordic secara spesifik mengatakan bahwa HandyGames tidak termasuk dalam daftar. Padahal HandyGames adalah salah satu anak perusahaan dari THQ Nordic yang terkenal lewat Neighbor From Hell dan juga Townsmen.
Developer game yang berbasis di Jerman ini diakusisi oleh THQ Nordic pada Juli 2018 lalu. Sayangnya tidak ada informasi lebih lanjut mengenai pengecualian ini. Namun mungkin hal tersebut akan dijelaskan oleh THQ Nordic di masa depan.
From Our Network