Esports Ecosystem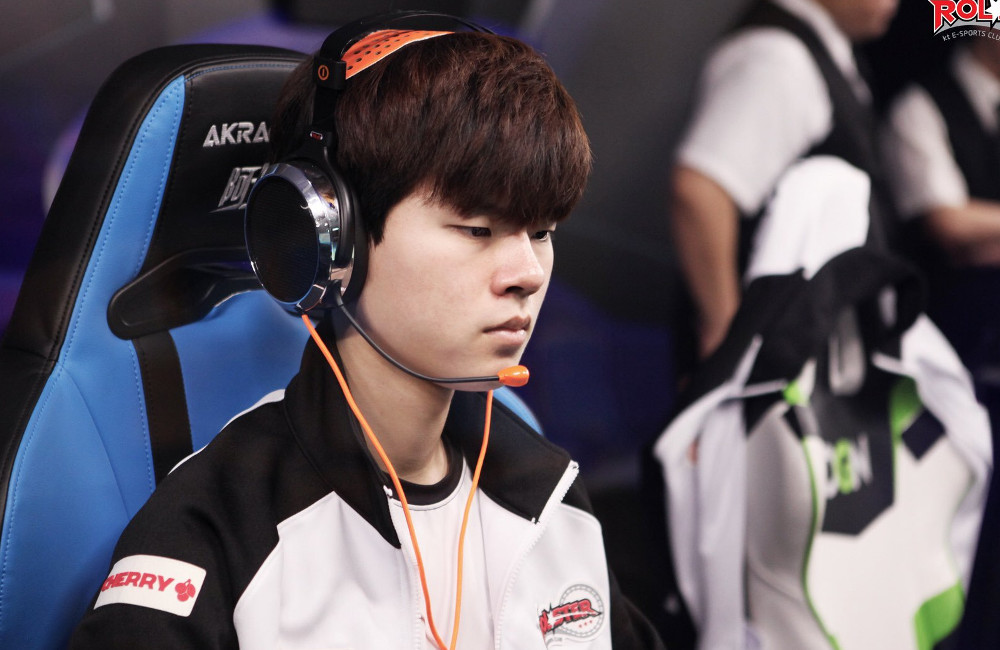 Ada segelintir atlet LCK yang memiliki gaji di atas 500 juta Won (Rp6,3 miliar) per tahunnya.
Sebelum dunia esports berkembang jadi seramai sekarang, orang-orang mungkin heran melihat ada yang bisa menjadikan game sebagai mata pencaharian. Apalagi meraih penghasilan miliaran per tahunnya. Namun seiring waktu berjalan hal ini menjadi semakin lumrah. Apalagi di Korea Selatan, salah satu negara yang memiliki perkembangan esports terpesat di dunia. Gaji di atas US$100.000 (Rp1,4 miliar) bukan lagi hal yang aneh bagi atlet-atlet esports di sana.
Industri esports di Korea Selatan telah berkembang sebesar 50% dari tahun 2014 ke tahun 2017. Negara ini memiliki liga bernama League of Legends Champions Korea (LCK), sebuah liga primer yang sekaligus berfungsi sebagai jalur kualifikasi menuju League of Legends World Championships. LCK dikenal sangat populer dan kompetitif, bisa disebut "liga Inggris-nya dunia esports". Jadi wajar bila liga ini juga diisi oleh tim-tim ternama, dengan atlet-atlet terbaik, dan bayaran-bayaran termahal.
Inven Global mencatat bahwa LCK di tahun 2018 adalah liga termahal, di mana tim-tim esports menggelontorkan 68,2% dana mereka. Dari segi jumlah atlet profesional, LCK kalah dengan PUBG Korea League (PKL) dan Overwatch Contenders, tapi LCK masih merupakan liga tertinggi, sekaligus pusat dari industri esports Korea Selatan.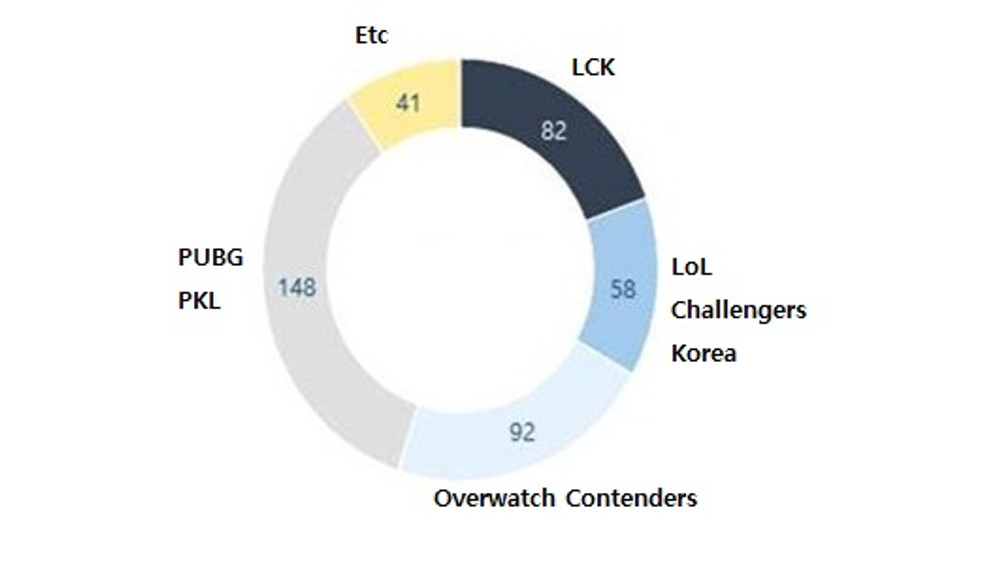 Menurut survei yang dilakukan terhadap 82 atlet LCK di tahun 2018, gaji rata-rata pemain di liga ini adalah sekitar 170 juta Won per tahun (sekitar Rp2,1 miliar). Karena ini adalah angka rata-rata, tentu saja distribusinya tidak merata. Sekitar 50% dari pemain-pemain itu memiliki gaji di bawah 100 juta Won, dengan pendapatan terendah menyentuh angka 20 -50 juta Won (37,2%). Sementara itu ada pemain-pemain dengan gaji di atas 500 juta Won, jumlahnya tidak sampai 5% dari keseluruhan.
Perlu diperhatikan bahwa gaji bukanlah satu-satunya sumber pemasukan para gamer profesional. Sebagian besar pemain memiliki pendapatan sampingan dari hadiah turnamen, streaming, broadcasting, dan lain-lain. Ada juga pemain yang mendapatkan sponsorship pribadi, namun jumlahnya cukup kecil (8,9%). Pendapatan sampingan ini bisa berkisar antara 20 juta hingga 200 juta Won tiap tahunnya.

Dalam dunia olahraga konvensional, atlet-atlet terkenal biasa mendapat kontrak endorsement dari brand olahraga terkenal dunia, seperti Adidas atau Nike. Sayangnya kesempatan tersebut masih belum banyak ditemukan di dunia esports. Di tahun 2019 ini partisipasi brand olahraga diharapkan bisa meningkat, apalagi kini hubungan antara esports dan liga-liga olahraga konvensional sudah semakin erat.
Menurut data Inven Global, LCK adalah liga yang didominasi oleh pemain-pemain muda. Rata-rata usia pemain di tahun 2017 adalah 20,8 tahun, dengan usia termuda 17 tahun dan usia tertua 26 tahun. Salah satu penyebab tidak ada pemain yang lebih tua adalah karena kepercayaan bahwa kemampuan atlet esports akan menurut ketika usianya memasuki 20an akhir. Hal ini sudah dibantah oleh pemain-pemain profesional negara lain, namun di Korea Selatan dampaknya masih cukup terasa.

Usia yang begitu muda artinya pengalaman para atlet di dunia profesional juga cukup rendah. Lebih dari setengah atlet LCK hanya punya pengalaman di bawah 3 tahun. Jumlah pemain yang berkarier hingga 4 atau 5 tahun sangat rendah, di bawah 4% dari keseluruhan. Itu pun mereka biasanya sudah kesulitan untuk mempertahankan kariernya.
Rentang usia yang terlampau pendek ini merupakan masalah tersendiri yang harus dipikirkan dengan serius oleh para pegiat industri esports. Untuk menunjang ekosistem industri esports yang sustainable, harus ada cara supaya para atlet bisa berkarier dengan jangka waktu lebih panjang. Jangan sampai profesi atlet esports—yang terbilang masih cukup baru—kemudian mendapat stigma negatif tambahan karena risiko kehilangan pekerjaan yang besar.
Sumber: Inven Global, KT Rolster
From Our Network