Esports Ecosystem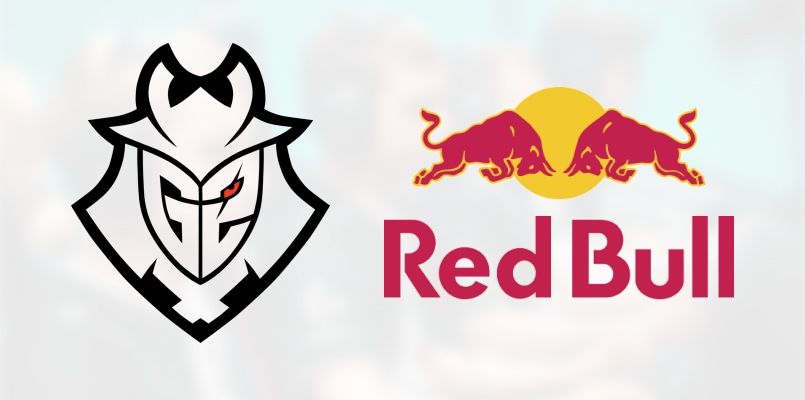 Merek Red Bull akan ada di jersey pemain G2 Esports ketika mereka melakukan meet-and-greet
G2 Esports menjalin kerja sama dengan Red Bull. Kerja sama tersebut akan berlangsung selama lebih dari satu tahun. Melalui kerja sama ini, merek Red Bull akan ada di jersey semua tim G2 Esports, mulai dari tim Counter-Strike sampai League of Legends. Selain itu, Red Bull dan G2 Esports akan membuat konten bersama. Red Bull juga akan melakukan kegiatan marketing. Sebelum ini, Red Bull Media House pernah membuatkan video tentang bagaimana OG — tim yang memenangkan The International dua tahun berturut-turut — berhasil memenangkan The International tahun ini.
Jersey tim G2 Esports dengan logo Red Bull akan dikenakan para pemain dalam berbagai acara esports yang diadakan dalam waktu dekat, termasuk Starladder Berlin Major, League of Legends European Championship (LEC), PUBG European League (PEL), dan DreamHack Pro Circuit: Montreal 2019 untuk Rocket League. Para pemain juga akan ikut serta dalam acara meet-and-greet dengan para fans. Sayangnya, tidak diketahui nilai kerja sama antara kedua perusahaan itu, lapor The Esports Observer.
"Red Bull dan G2 memiliki visi yang sama untuk membawa elemen hiburan ke industri esports melalui konten interaktif dan berbagai kegiatan offline. Jadi, kerja sama ini adalah langkah penting bagi kami," kata CEO G2 Esports, Carlos "ocelote" Rodriguez, seperti dikutip dari Esports Insider. "Kerja sama menyeluruh ini adalah langkah besar bagi G2 dan konten yang akan kami buat di masa depan akan membuat kerja sama ini terlihat berbeda dari kerja sama lain di industri esports."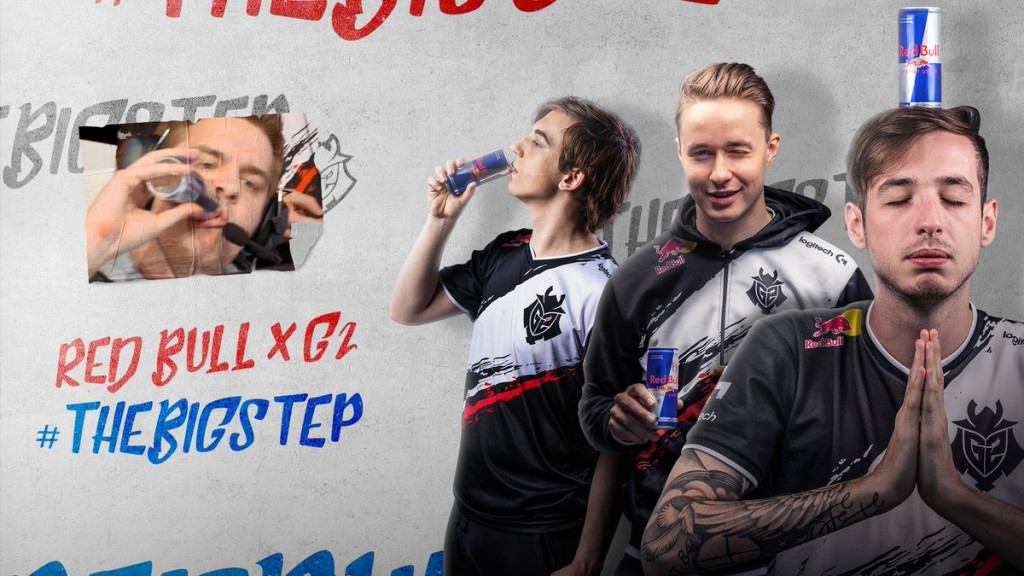 Ini bukan pertama kalinya G2 bekerja sama dengan Red Bull. Sebelum ini, keduanya telah bekerja sama untuk membuat tim esports balapan yang dinamai Red Bull Racing Esports Team. Tim tersebut diisi oleh para pemain G2 Esports dan juga para pemain baru, yang berasal dari berbagai negara, seperti Turki, Prancis, Jerman, Inggris, dan Amerika Serikat. Masing-masing dari para pemain profesional tersebut akan bertanding dalam simulasi balapan yang berbeda-beda, termasuk turnamen Forza Motorsport dan FIA Gran Turismo Sport World Championship.
G2 Esports didirikan pada 2013. Saat ini, organisasi esports tersebut telah memiliki 50 anggota. Selain fokus untuk memenangkan turnamen, G2 juga berkutat dalam pembuatan konten dan merchandise. Dalam situs resminya, G2 menyebutkan bahwa mereka memang sengaja membiarkan para pemainnya berinteraksi dengan para fans via media sosial, mulai dari Twitter, YouTube, sampai Twitch. Mereka mengklaim, setiap bulan, mereka bisa mendapatkan jutaan view pada setiap platform media sosial.