Gaming News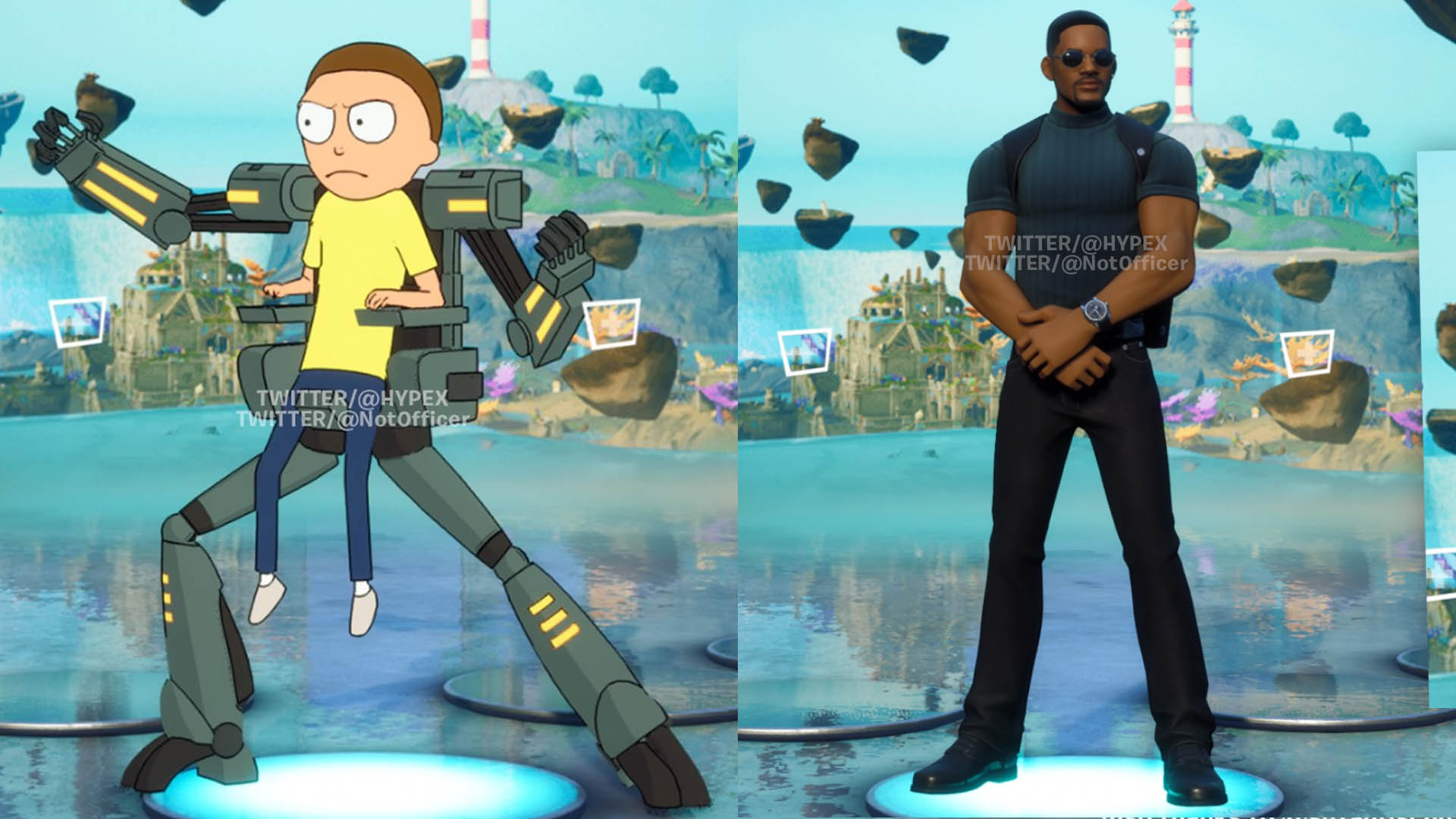 Epic kelihatannya masih memiliki kejutan untuk para pemainnya.
Game battle royale milik Epic Games, Fortnite memang cukup gila-gilaan saat mereka memasuki musim ketujuhnya bulan Juni lalu. Dengan tema serangan alien ke dalam dunia Fortnite, Epic juga menyertakan berbagai macam hal mulai dari mode game baru, kosmetik baru, skin baru, dan berbagai karakter baru yang menarik.
Dari semua hal yang masuk ke dalam update besar tersebut, yang paling mencuri perhatian yaitu kehadiran skin karakter Superman dan juga Rick Sanchez dari serial kartun Rick and Morty. Apalagi Rick memang menjadi karakter yang memang telah lama diinginkan kehadirannya oleh fans.
Meskipun begitu, para fans ternyata masih belum puas karena sang ponakan yang selalu menemani Rick berpetualang, Morty tidak ikut masuk ke dalam battle passyang diumumkan. Namun kekhawatiran para fans kelihatannya akan segera berakhir, berkat data miner HYPEX yang menemukan skin Morty di dalam file game-nya.
UPCOMING "Morty" SKIN! (Again thanks to @Not0fficer for the help) pic.twitter.com/7IyIs2IeQY

— HYPEX (@HYPEX) August 17, 2021
Skin untuk Morty ini bisa dibilang cukup unik karena ia tampil dengan menggunakan sebuah exosuit. Ya, dalam Fortnite, hal tersebut harus dilakukan untuk menyesuaikan hitbox yang dibutuhkan karena karakter Morty yang asli akan terlalu kecil dan akan membuat karakter tersebut lebih sulit ditembak.
Bila skin Morty ini masih kurang menarik, maka para pemain mungkin akan tertarik dengan skin berikutnya yang didapatkan oleh HYPEX dan NotOfficer yaitu skin dari aktor terkenal Will Smith. Khususnya Will Smith yang tampil sebagai karakter di Bad Boys yaitu Mike Lowrey.
UPCOMING "Will Smith" SKIN! (Huge thanks to @Not0fficer for helping with this) pic.twitter.com/NbFMoBpYpw

— HYPEX (@HYPEX) August 17, 2021
HYPEX bahkan mengatakan bahwa ada kemungkinan skin Bad Boys ini bukanlah satu-satunya skin yang akan didapatkan oleh Will Smith. Dikatakan juga akan ada skin karakter Agent J dari film Men in Black yang tidak ikut ditampilkan dalam bocorannya.
Sayangnya, meskipun skin-skin di atas terlihat sangat menarik. Terutama bagi mereka yang menyukai Rick and Morty maupun Will Smith, belum ada kepastian kapan Epic akan merilis skin-skin di atas. Apalagi bila melihat ke belakang, Epic dapat sewaktu-waktu berubah pikiran untuk merilis skin-skin yang telah mereka buat meskipun sudah bocor sekalipun.
Yang bisa Anda lakukan sekarang hanyalah berharap agar Epic segera memberikan pengumuman resmi terhadap skin-skin di atas.