Gaming News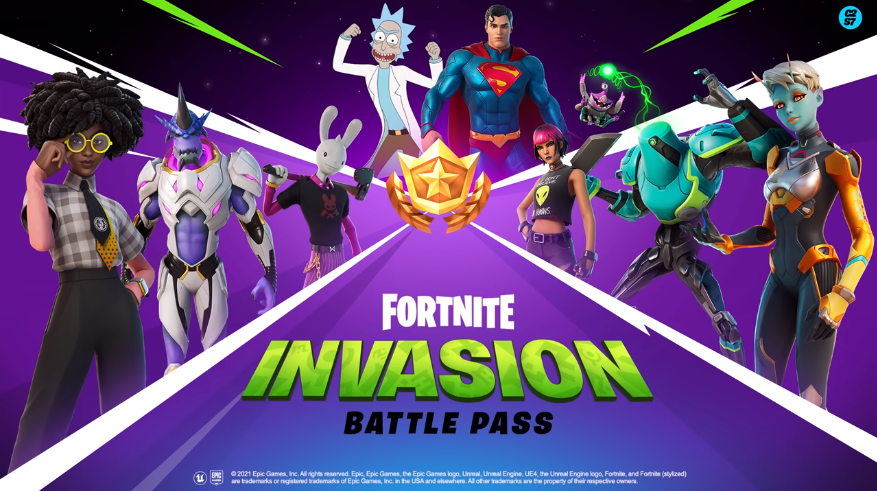 Robot pengantar mentega menjadi karakter tambahan untuk Fortnite season 7
Fortnite baru-baru ini memberikan perkembangan terbarunya untuk season 7 yang akan dimulai di bulan Juli. Seperti di season terdahulunya, kali ini Fortnite berkolaborasi dengan serial animasi dari Adult Swim Rick and Morty.
Akun Twitter resmi Fortnite membocorkan konten season 7 melalui teaser singkat yang memperlihatkan sebuah robot yang memegang mentega. Robot mentega adalah karakter dari serial Rick and Morty yang hanya muncul singkat selama satu episode. Meskipun robot ini hanya tampil di dalam satu episode, tetapi Fortnite sepertinya memberikan porsi yang lebih besar untuk robot ini.
Catalog Entry #476-122

Results of transportation bot test:
-Transporting various weaponry – Failed
-Transporting documents & schematics – Failed
-Transporting bone modification liquid – Satisfactory
No further testing required.

Full data upload- 6.8.2021 https://t.co/bpVJhq5Ngrpic.twitter.com/BCKAyaEilh

— Fortnite (@FortniteGame) June 7, 2021
Hasil tes dari robot yang dianggap kurang berguna ini menunjukkan bahwa robot ini gagal dalam mengantarkan beragam senjata dan dokumen, tetapi robot ini memberikan kepuasan dalam mengantarkan itembone modification liquid. Peran penting sepertinya akan dilakoni oleh robot mentega ini bersama temannya Rick si ilmuwan gila dalam menghadapi ancaman invasi alien. Berikut adalah trailer Fortnite Season 7 Invasion.
Rick and Morty menceritakan seorang ilmuwan gila dan cucunya yang melakukan perjalanan melintasi ruang dan waktu, bertemu dengan makhluk aneh dan hal-hal tidak masuk akal lainnya. Dunia Rick and Morty cocok apabila dikaitkan dengan tema Fortnite Season 7 yang berhubungan dengan UFO, penculikan alien dan hal-hal misterius lainnya.
Fortnite merupakan salah satu free to play battle royale terpopuler yang dikembangkan oleh Epic Games. Game yang telah diluncurkan pada tahun 2017 yang lalu ini, telah tersedia di berbagai perangkat permainan (PC, mobile, Nintendo Switch, PS4, PS5, dan Xbox Series). Fortnite juga terkenal akan crossover dengan IP (intellectual property) lainnya seperti Marvel, DC, dan NBA. Sebentar lagi Fortnite akan mengakhiri season 6 dan memasuki season 7 dengan tema "Invasion" yang menceritakan tentang invasi alien di kota Fortnite. Game ini juga berhasil meraup Rp129 triliun di dua tahun pertama.