Esports Ecosystem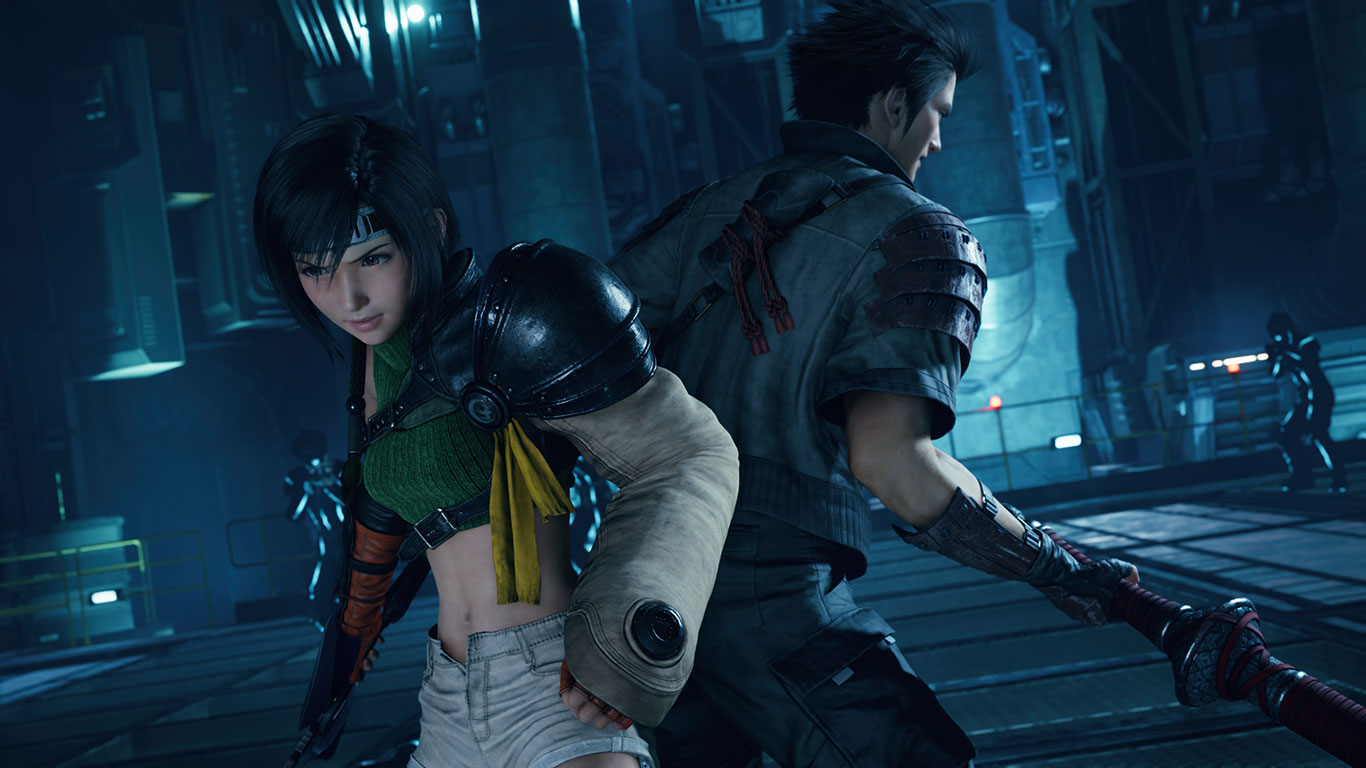 Juga ada dua game spin-off yang ditujukan untuk perangkat mobile, satu di antaranya malah game battle royale
Sekitar setahun setelah dirilis, Final Fantasy VII Remake akhirnya bakal mendapat upgrade next-gen pada tanggal 10 Juni 2021. Versi yang ditujukan untuk PlayStation 5 ini dinamai Final Fantasy VII Remake Intergrade, dan pemilik game aslinya di PS4 bisa menerima upgrade ini secara cuma-cuma.
Seperti yang sudah bisa ditebak, tentu saja ada penyempurnaan dari sisi performa maupun kualitas grafis di FF VII Remake Intergrade. Pemain nantinya dapat memilih antara "Graphics Mode" yang memprioritaskan resolusi 4K, atau "Performance Mode" kalau lebih mementingkan gameplay yang mulus di 60 fps.
Haptic feedback maupun adaptive trigger milik controller DualSense juga akan diintegrasikan, dan tentu saja pemain bakal mendapati waktu loading yang jauh lebih singkat. Namun Square Enix rupanya belum selesai.
Intergrade nantinya juga bakal menawarkan episode baru untuk dimainkan, sekaligus kembalinya salah satu lakon lawas favorit, yakni Yuffie Kisaragi sebagai playable character dalam episode tersebut. Episode Yuffie ini nantinya harus dibeli secara terpisah sebagai paid DLC dari PlayStation Store.
Tentunya ini merupakan kabar yang sangat menggembirakan bagi para penggemar FF VII, akan tetapi Square Enix rupanya masih punya kejutan lain buat mereka.
Final Fantasy VII The First Soldier
Judul di atas adalah judul dari game battle royale baru yang sedang Square Enix kerjakan untuk perangkat Android dan iOS. Battle royale? Ya, Anda tidak salah baca. Jujur saya sendiri masih kesulitan mencerna konsep gabungan dari dua hal yang semestinya sangat bertolak belakang tersebut. Namun rupanya itulah yang Square Enix lakukan saat menggarap game spin-off ini.
Secara lore, The First Soldier bakal berperan sebagai prekuel dari FF VII, menceritakan asal usul dari pasukan elit Soldier sekitar tiga dekade sebelum peristiwa yang terjadi di FF VII. Kalau melihat trailer-nya, gameplay The First Soldier sepertinya bakal menggabungkan aksi tembak-menembak dari perspektif third-person dengan combat ala Final Fantasy.
Menariknya, The First Soldier nantinya juga akan menyisipkan sejumlah elemen RPG ke dalam formula battle royale yang diangkat, seperti misalnya sistem level yang melibatkan sejumlah monster untuk dibasmi. Selain mode solo, The First Soldier juga akan menawarkan mode tim berisikan tiga pemain.
Final Fantasy VII Ever Crisis
Selain The First Soldier, Square Enix juga punya spin-off lain berjudul Final Fantasy VII Ever Crisis yang juga ditujukan untuk perangkat mobile. Ever Crisis pada dasarnya merupakan kompilasi dari seluruh cerita yang pernah diangkat, mulai dari FF VII orisinal, Before Crisis, Dirge of Cerberus, Crisis Core, sampai film Advent Children, tidak ketinggalan pula sejumlah elemen narasi baru yang berfokus pada asal usul Soldier.
Gameplay akan disajikan per chapter, dengan combat yang tentunya sudah kelihatan sangat familier. Tidak seperti The First Soldier yang akan dirilis di tahun ini juga, Ever Crisis rencananya baru akan tersedia tahun depan di Android sekaligus iOS.
Sumber: Square Enix via Eurogamer.
From Our Network