Esports Ecosystem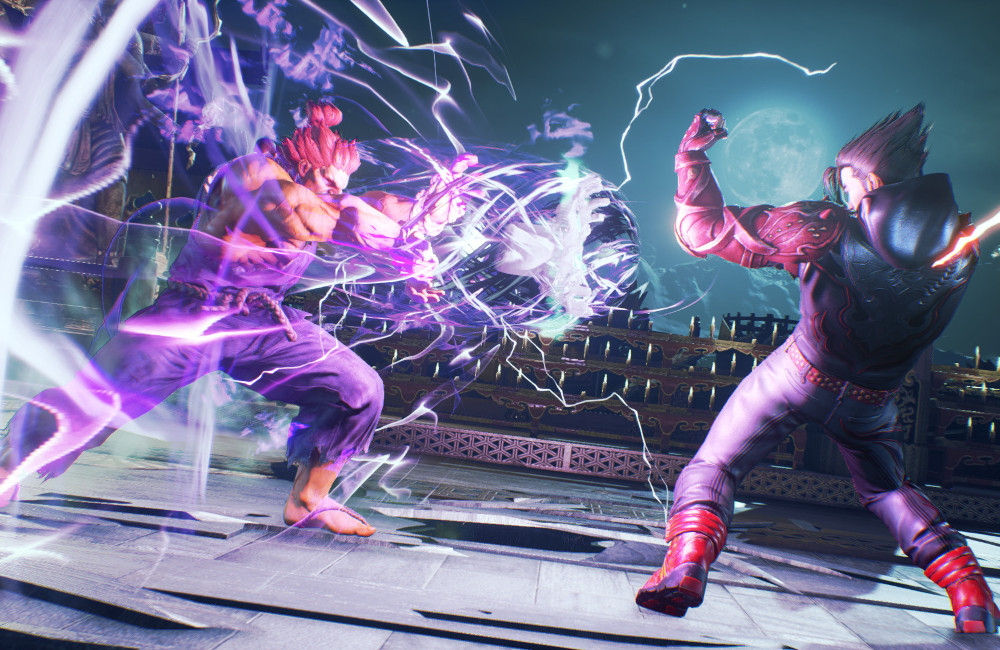 Tiga kontestan terbaik Tekken 7 akan maju ke final IEG 2018 di Jakarta Convention Center, 27 Januari 2019
Ingin bertanding di turnamen fighting game dengan hadiah puluhan juta rupiah? Anda bisa coba mengikuti Fight Fest yang akan digelar tanggal 26 – 27 Januari 2019 mendatang. Turnamen ini merupakan hasil kerja sama dari berbagai pihak, antara lain MyRepublic, Advance Guard, Indonesia Esports Games, serta didukung secara resmi oleh SNK. Lokasi acaranya sendiri berada di kantor MyRepublic Jakarta, Jl. Teuku Cik Ditiro No. 37, Menteng, Jakarta Pusat.
Fight Fest melombakan lima fighting game ternama dunia, yaitu Tekken 7, Street Fighter V: Arcade Edition, The King of Fighters XIV, The King of Fighters 98, serta yang baru saja dirilis, Soul Calibur VI. Jumlah game yang dilombakan cukup banyak karena Fight Fest ini adalah wadah yang memayungi beberapa kompetisi sekaligus. Berikut ini rinciannya.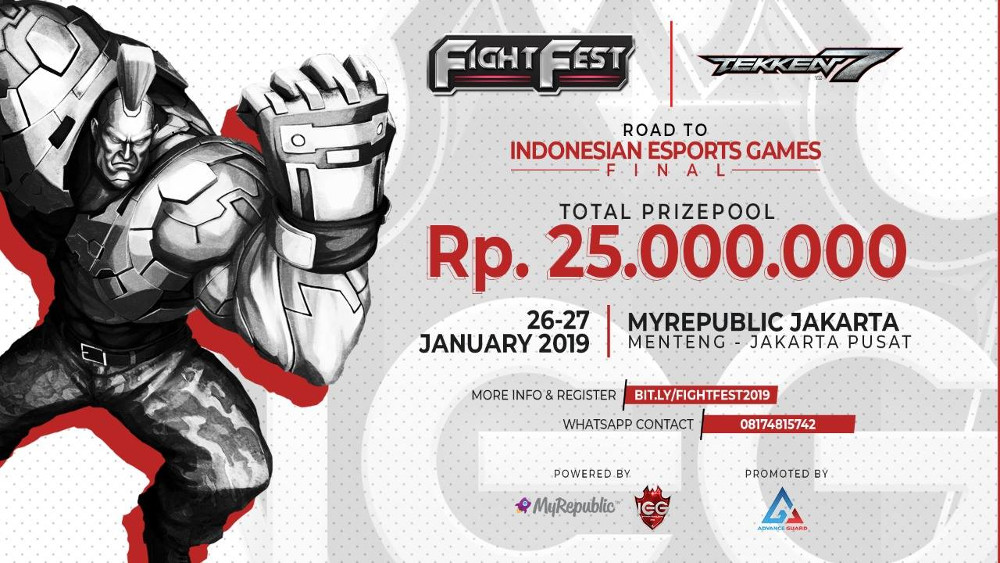 Tekken 7 – Road to Indonesia Esports Games
Kompetisi Tekken 7 di Fight Fest merupakan babak kualifikasi dari ajang Indonesia Esports Games (IEG) cabang Tekken 7 yang diselenggarakan oleh Partai Keadilan dan Persatuan Indonesia (PKPI). Turnamen Tekken 7 Fight Fest berlangsung pada tanggal 26 Januari 2019, dan dari sini akan diambil tiga kontestan terbaik untuk maju ke babak final IEG.
Final Tekken 7 IEG sendiri akan dilaksanakan esok harinya, 27 Januari 2019, di Jakarta Convention Center Hall A. Tersedia uang hadiah senilai Rp25.000.000 bagi empat petarung terbaik, yang akan diserahkan pada hari yang sama.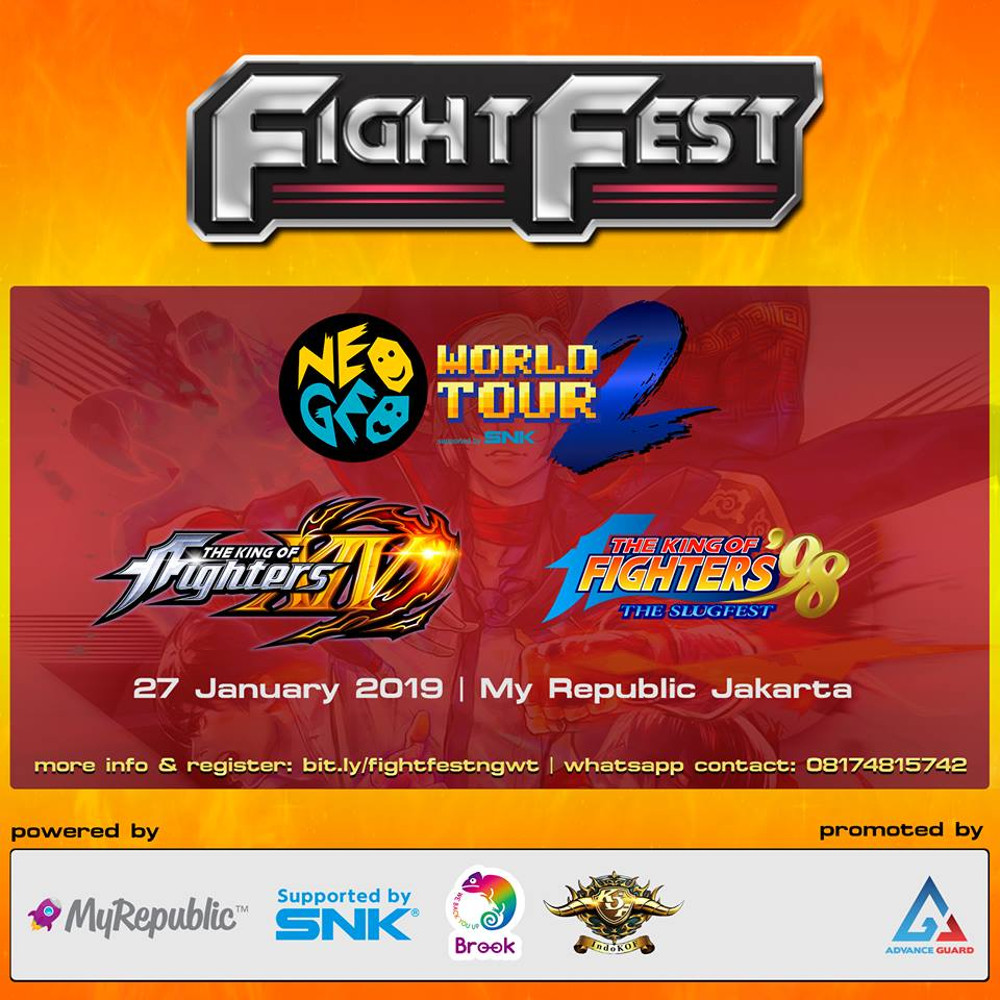 Neo Geo World Tour 2
Fight Fest melombakan dua cabang fighting game buatan SNK, yaitu The King of Fighters XIV dan The King of Fighters 98. Pemenang masing-masing cabang kompetisi nantinya akan maju mewakili Indonesia di ajang Neo Geo World Tour 2 Global Finals, melawan petarung-petarung hebat dari negara lain seperti Arab Saudi, Jerman, Singapura, dan sebagainya.
Neo Geo World Tour 2 akan diadakan pada Fight Fest hari kedua, yaitu tanggal 27 Januari 2019 di MyRepublic Jakarta. Turnamen ini adalah turnamen resmi di bawah dukungan SNK langsung.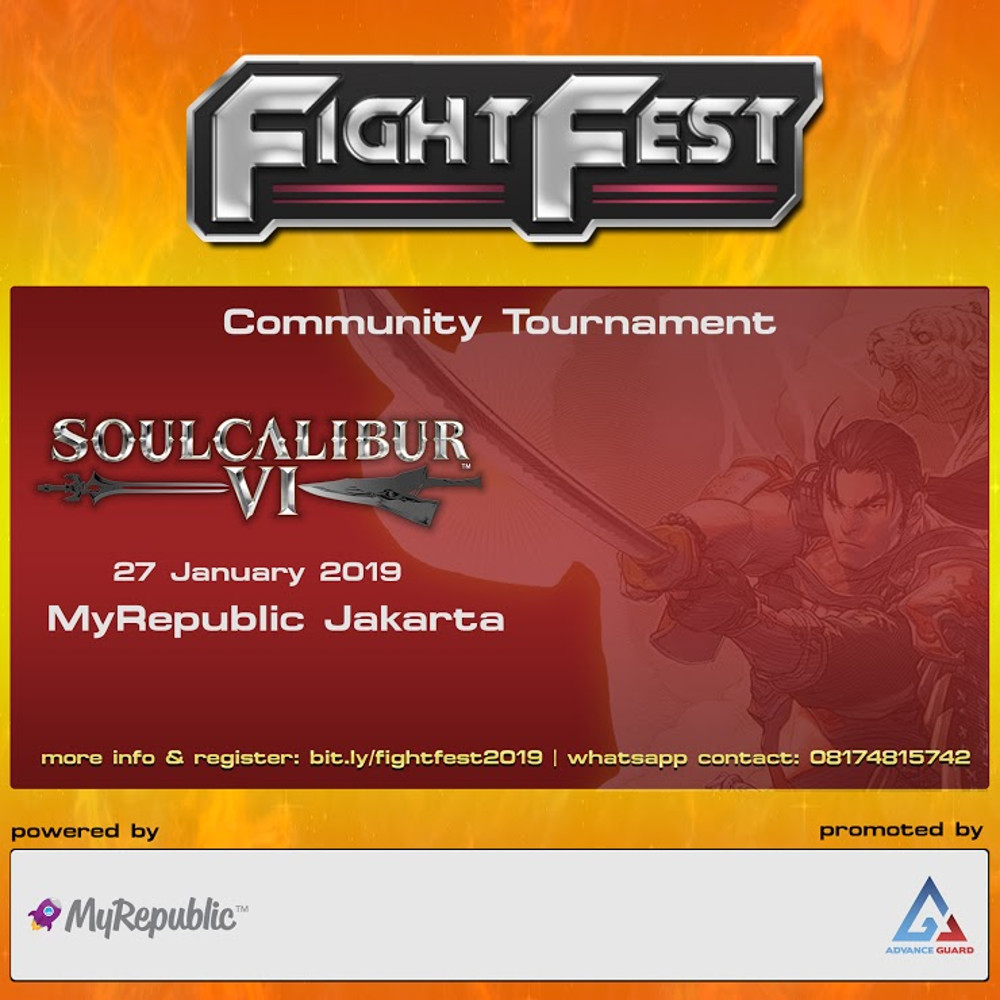 Community Tournaments: Street Fighter, Soul Calibur, BlazBlue
Untuk lebih meramaikan acara, Advance Guard selaku penyelenggara Fight Fest juga mengadakan tiga turnamen sampingan atau Community Tournament, yaitu turnamen Soul Calibur VI, Street Fighter V: Arcade Edition, dan BlazBlue: Cross Tag Battle. Community Tournament ini berlangsung pada hari pertama, yaitu 26 Januari. Juara masing-masing turnamen akan mendapat uang hadiah sesuai dengan jumlah peserta yang ikut bertanding (pot prize).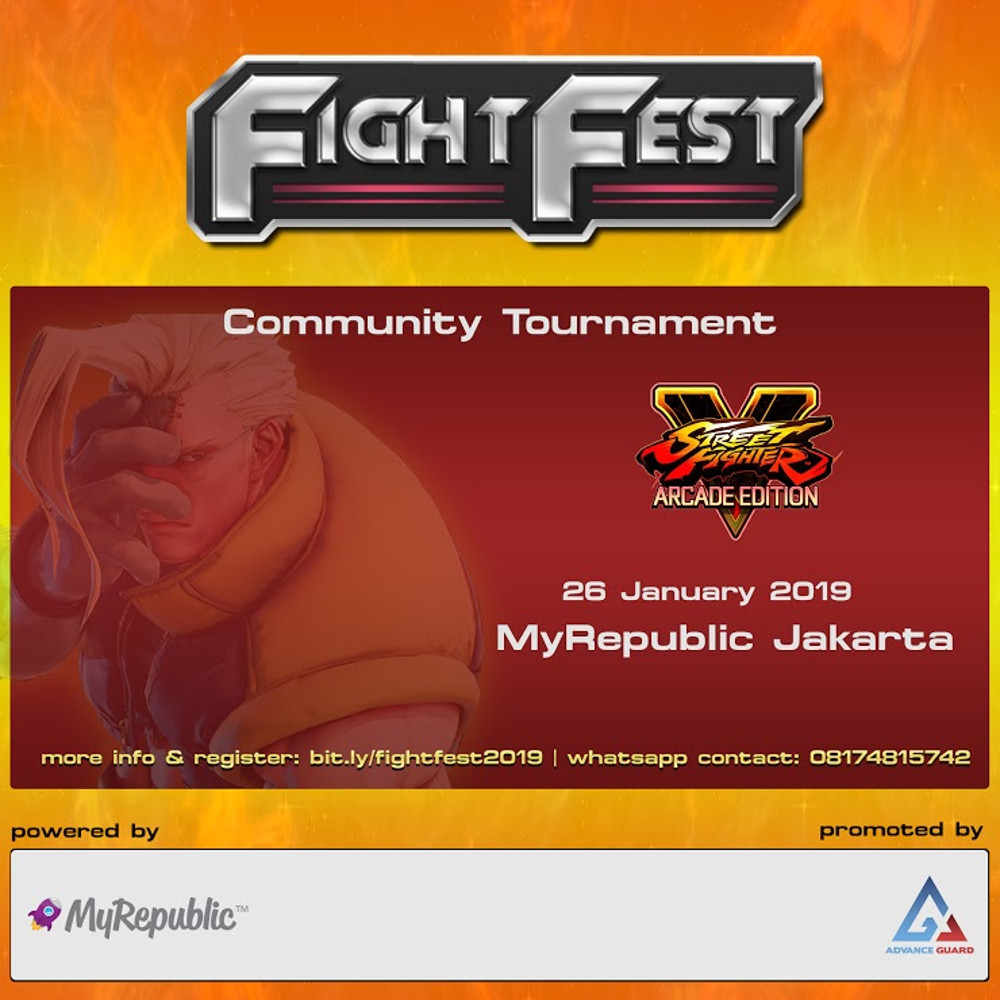 Pendaftaran untuk seluruh turnamen di Fight Fest saat ini sudah dibuka, dan akan ditutup pada tanggal 11 Januari 2019. Akan tetapi, bila Anda melakukan registrasi sebelum tanggal 10 Desember, Anda akan mendapat potongan biaya pendaftaran. Potongan biaya juga bisa Anda dapatkan dengan cara membagikan post Facebook yang ada di tautan berikut.
Seperti turnamen fighting game pada umumnya, semua kontestan di Fight Fest diharapkan membawa controller sendiri, termasuk juga kelengkapan seperti kabel data untuk DualShock 4. Untuk peraturan lengkap serta pendaftaran, silahkan langsung kunjungi kedua tautan di bawah.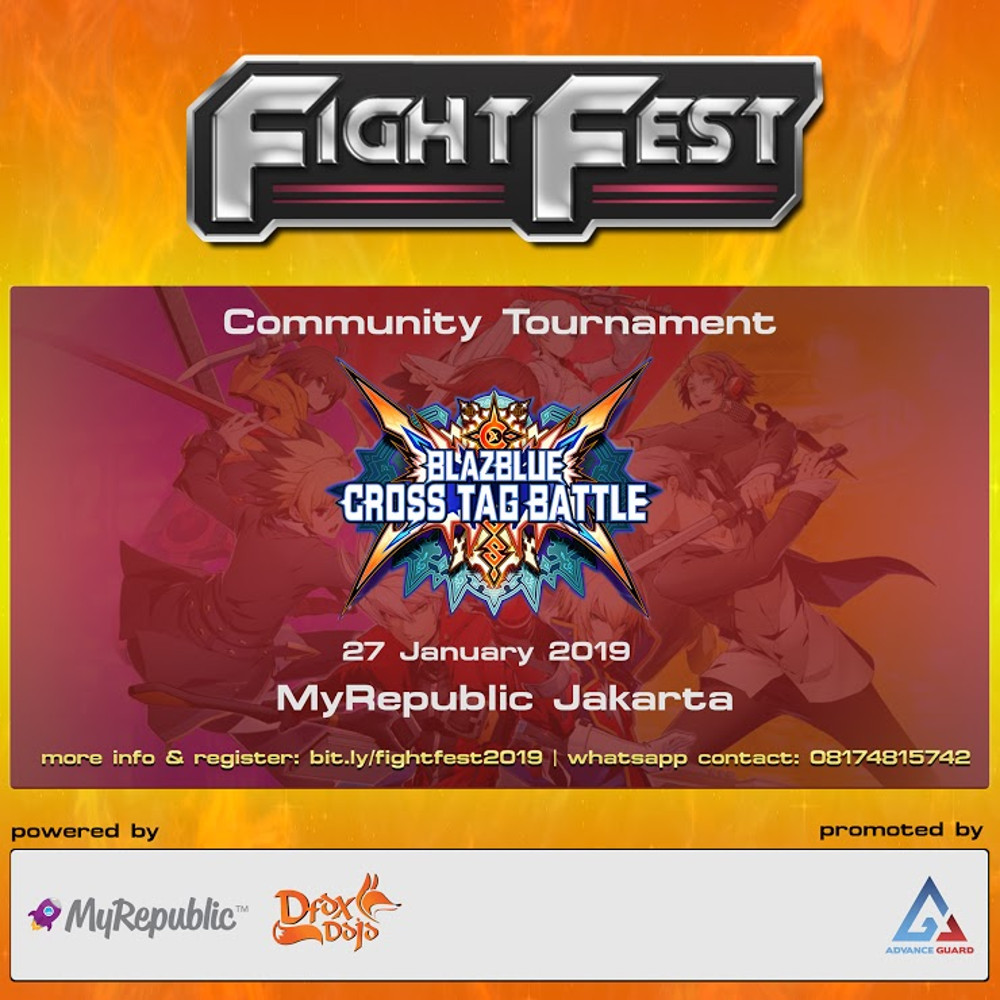 Update : Penambahan BlazBlue: Cross Tag Battle ke Community Tournament
–
Disclosure: Hybrid adalah media partner dari Advance Guard
From Our Network