English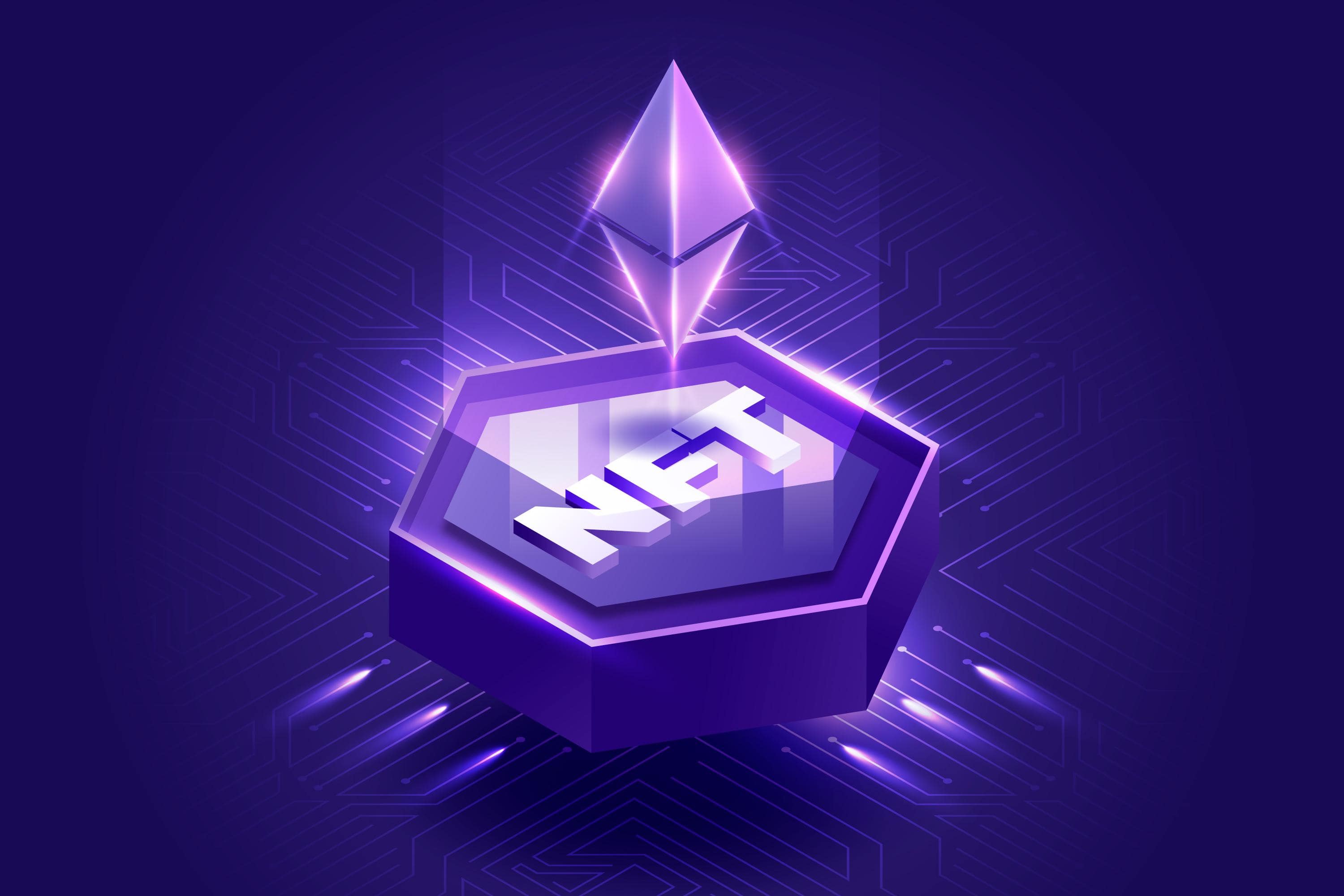 Dozens of esports teams around the world have signed multimillion dollar deals with NFT or crypto companies in 2021.
NFTs, or non-fungible tokens, are currently all the hype everywhere from pop culture, economics, esports, you name it. However, if by any chance you don't know what NFTs are, I would recommend catching up by reading this article from The Verge. In short, NFTs are essentially a modern form of bartering or art collection. Instead of old paintings, examples of NFTs can be an in-game item, video clips, digital artwork, or even a domain name. Furthermore, what makes NFTs unique is that they use the same blockchain technology that runs the whole cryptocurrency system.
Assuming that you already have a basic understanding of NFTs, let's take a look at which esports organizations are jumping into the NFT hype train. As a side note, since there are currently A LOT of organizations who are creating their own personalized NFTs, we will only be selecting the biggest names in esports randomly.
G2 Esports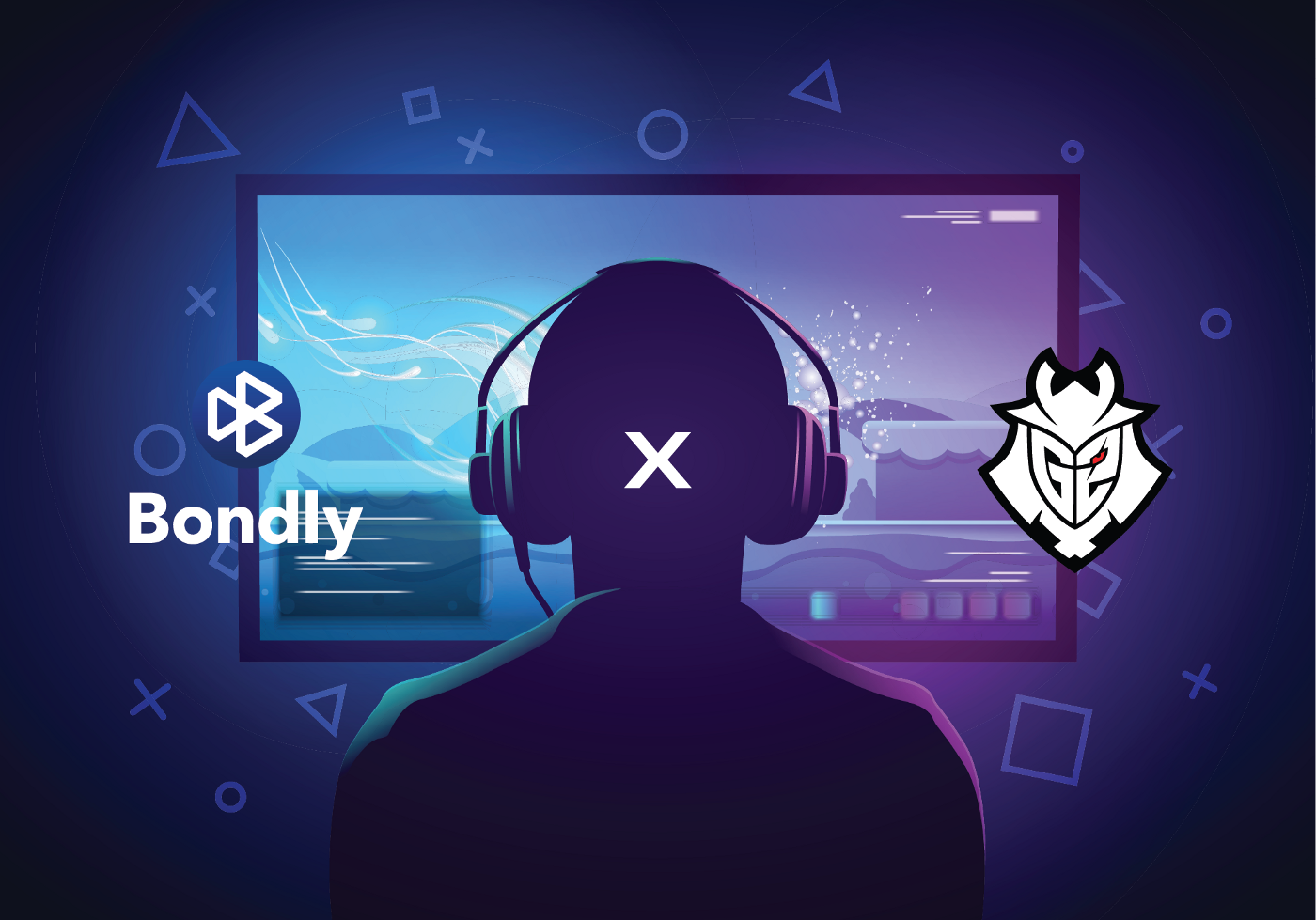 G2 is undoubtedly one of the largest brands in the whole esports realm. More specifically, G2 is ranked 5th most popular esports organization by ESCharts. Last June, G2 partnered up with Bondly to create their own NFT that will provide an exclusive experience for fans around the world. Carlos Rodriguez, CEO of the G2 organization, mentioned that he has been on the lookout for NFTs for a very long time and will use this opportunity to engage with the community. G2 also realizes the environmental impact of blockchain mining and hence uses a different proof of stake mechanism that is far more energy-efficient than regular blockchain technology. If you are interested in G2 Esports' NFT, you can read more about it here.
Fnatic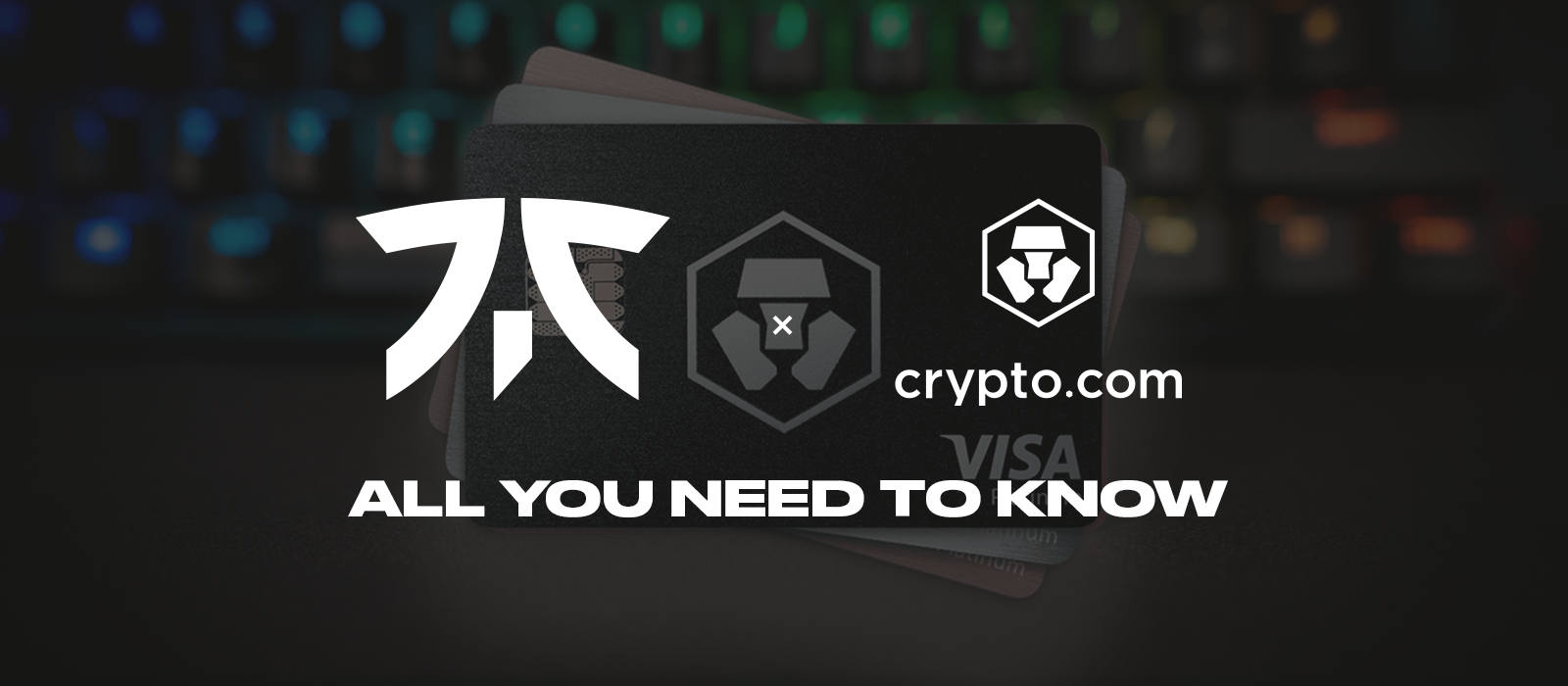 Fnatic, another esports giant from Europe has also recently dived into the world of NFTs with their multimillion deal with Crypto.com. The partnership contract is reported to last over 5 years and cost over $15 million USD. Crypto.com might have chosen the best orgs to collaborate in esports since Fnatic has one of the most diverse fanbases spread over Europe and Asia. Fnatic will also be offering financial and crypto education for fans who are looking to purchase its NFT. Like G2, Fnatic can use this opportunity to share the org's moments with its fanbase. As for Crypto.com, the deal with Fnatic will be another hallmark in its impressive sponsorship portfolio, which already contains Paris Saint-Germain and Ultimate Fighting Championship to name a few.
Virtus.pro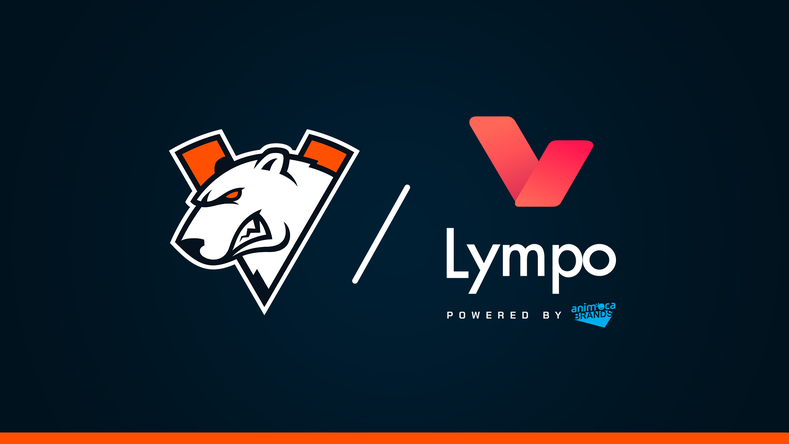 Venturing slightly east into the CIS region, Virtus.pro has partnered up with Lympo to release their own line of NFTs. However, VP's NFTs will solely be comprised of collectible cards, unlike the two previous esports orgs that will be releasing NFTs in various forms. The NFTs, or cards, in this case, will display players from the VP roster. VP's CEO, Sergey Glamazda, mentioned that the idea behind their NFT is the hobby of collecting baseball player cards. Indeed, many authentic rare player cards today can cost up to millions of dollars. He hopes to replicate this century-old tradition in the modern digital world.
EVOS Esports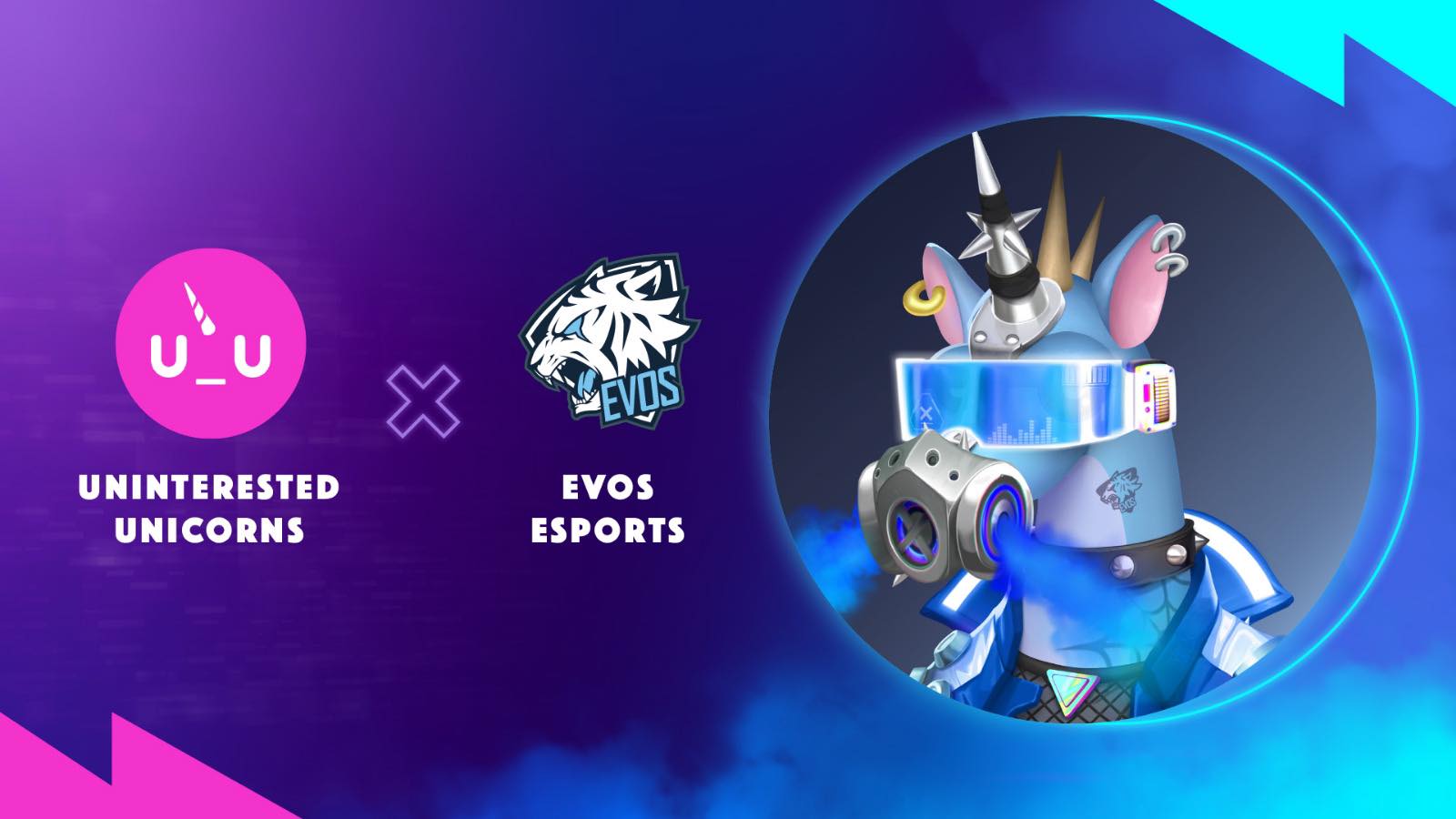 The NFT hype has only reached Asia very recently, with names such as RRQ, Bigetron, and Onic coming into the crypto game. However, EVOS Esports was the first esports organization to release an NFT in this region. Early in September, EVOS announced their partnership with Uninterested Unicorns, an NFT project created by a Singaporean blockchain company called NEX10 LABS. With the help of UU, EVOS will create its own personalized NFT through the Mythical Unicorn collection.
NRG Esports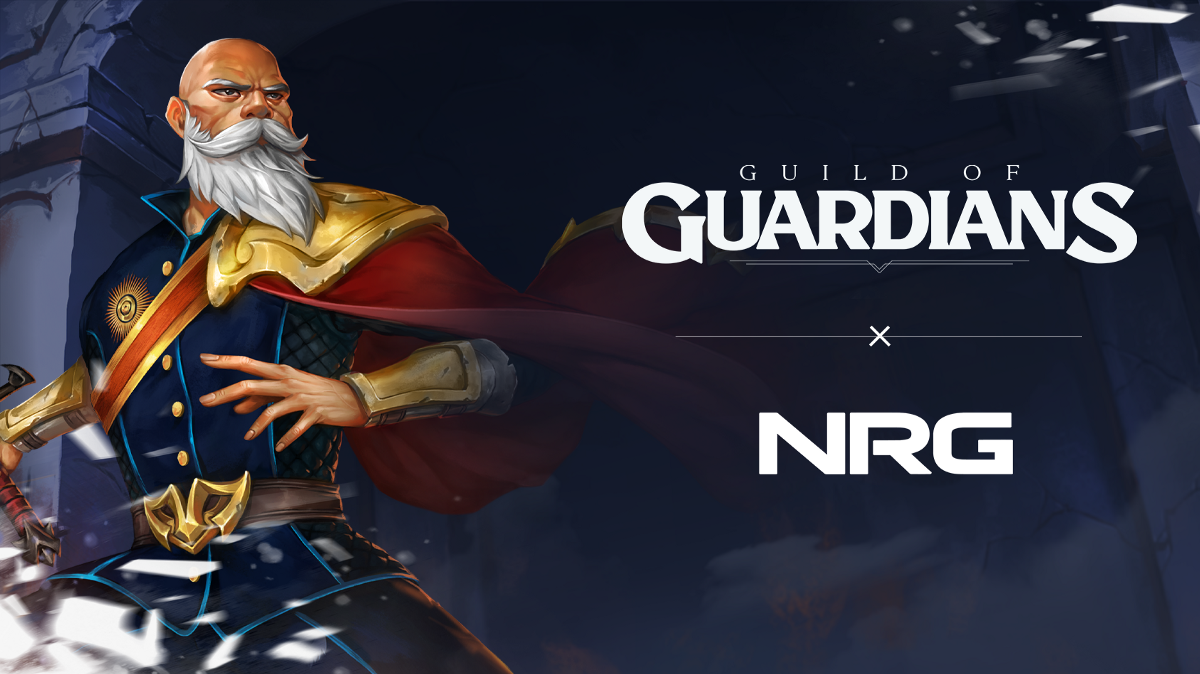 In the North American region, NRG esports is one of the first organizations that stepped into NFTs. Similar to VP, NRG also takes yet another unique approach towards the blockchain system by producing NFT collectibles on a game called Guild of Guardians. GoG, a mobile game RPG set to release in 2022, utilizes NFTs as their in-game currency system. The partnership between NRG and GoG will also introduce a special championship fighter character in GoG that is purchasable in October on the GoG website.
Featured Image: Freepik