Esports Ecosystem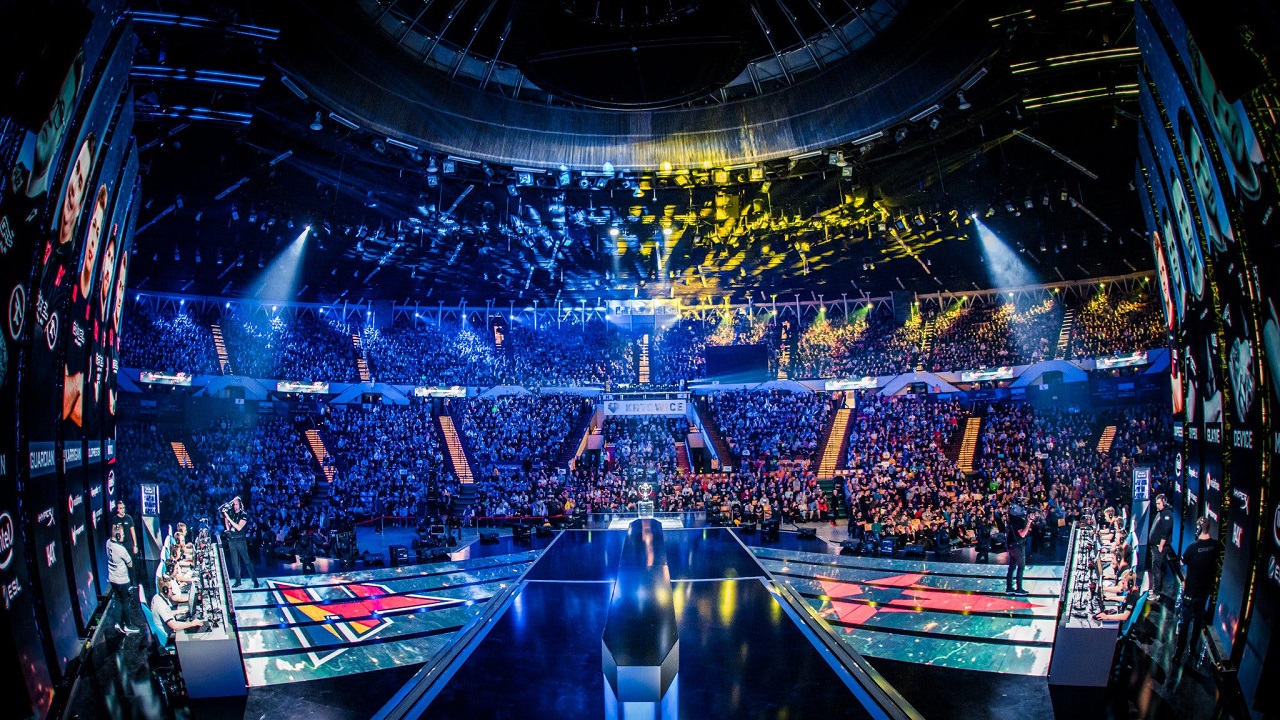 IEM Katowice 2020 akan menjadi turnamen level Master pertama yang jadi bagian dari ESL Pro Tour
ESL akan mengadakan Intel Extreme Masters di Katowice pada 28 Februari sampai 2 Maret tahun depan. IEM Katowice 2020 memiliki total hadiah US$500 ribu (sekitar Rp7 miliar). Dalam turnamen tersebut, akan ada 16 tim yang bertanding. Sebanyak 10 tim merupakan tim undangan sementara 6 tim lainnya akan ditentukan berdasarkan babak kualifikasi regional. Sayangnya, masih belum ada informasi tentang siapa saja tim yang akan diundang. Dalam IEM Katowice 2020, 16 tim yang berlaga akan dibagi ke dalam dua grup. Pada group stage, format yang digunakan adalah format double-elimination. Sementara pada babak playoff, format single-elimination akan digunakan. Pada babak kuartal final dan semi final, sistem yang digunakan adalah Best of Three, sementara babak final akan menggunakan metode Best of Five.
"Di Katowice, kita tidak hanya mengingat pencapaian kami, tapi kami juga membuat pencapaian baru," kata Michal Blicharz, Vice President of Pro Gaming, ESL, seperti dikutip dari HLTV. "Intel Extreme Masters adalah turnamen yang sangat spesial. Ketika ia pertama kali diadakan pada 2013, ia menjadi awal dari era mega turnamen esports. Sekarang, era baru akan dimulai dengan diadakannya turnamen Masters Championships pertama dari ESL Pro Tour."
Tim yang memenangkan IEM Katowice 2020 akan mendapatkan US$250 ribu (sekitar Rp3,5 miliar). Tidak hanya itu, mereka juga akan satu langkah lebih dekat untuk memenangkan Intel Grand Slam Season 3. Pemenang Intel Grand Slam akan mendapatkan hadiah US$1 juta (sekitar Rp14 miliar). Sebuah tim dinyatakan sebagai juara jika mereka berhasil memenangkan empat turnamen S-Tier dalam 10 turnamen. Selain itu, sebuah tim juga harus memenangkan salah satu dari IEM World Championship, ESL One Cologne, atau ESL/DreamHack CS:GO Major Championship. Astralis memenangkan Intel Grand Slam musim pertama sementara musim kedua dimenangkan oleh Team Liquid.
IEM Katowice akan menjadi turnamen level Master pertama dari ESL Pro Tour. Turnamen level Master dari ESL Pro Tour berikutnya adalah ESL One Cologne, yang akan diadakan pada Juli. Diumumkan pada akhir Agustus lalu, ESL Pro Tour merupakan usaha DreamHack dan ESL untuk mengonsolidasi turnamen Counter-Strike: Global Offensive dengan menggabungkan lebih dari 20 turnamen. Selama ini, turnamen CS:GO selalu berdiri sendiri. Dengan menggabungkan turnamen-turnamen CS:GO ke dalam satu wadah, ESL dan DreamHack berharap untuk membuat jalur karir yang lebih baik untuk para pemain esports dan memberikan narasi yang lebih menarik pada penonton.
Sumber: VP Esports, Dot Esports, HLTV, Liquipedia, Talk Esport
From Our Network