Esports Ecosystem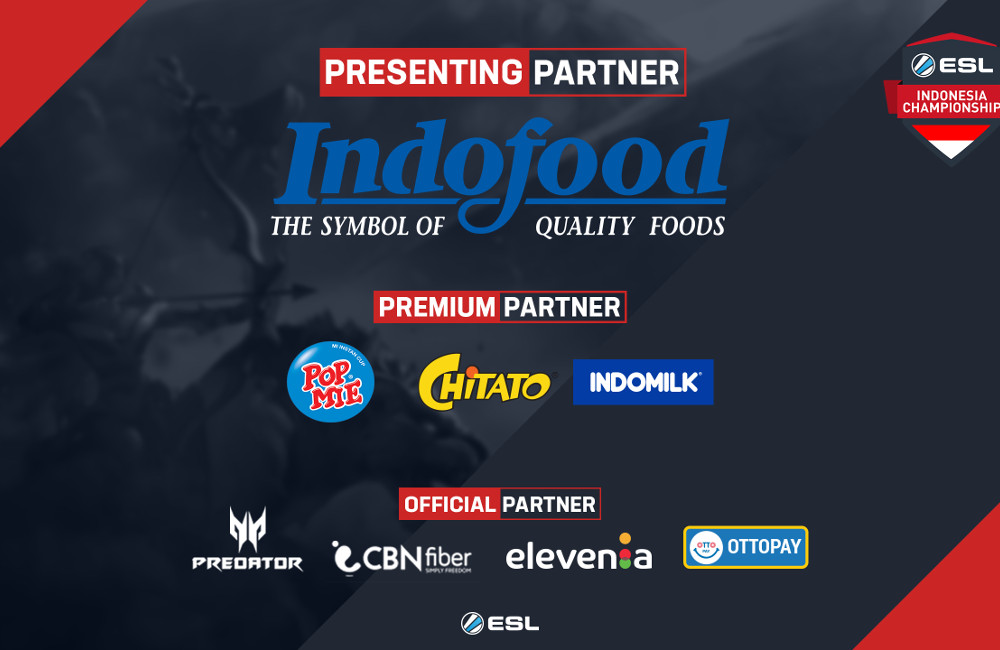 Jajaran sponsor yang bevariasi menunjukkan bahwa esports diminati banyak kalangan industri
Season perdana kompetisi ESL Indonesia Championship telah dimulai, dan ESL kini mengumumkan siapa saja partner yang akan turut berkontribusi menyelenggarakan kompetisi tersebut. Sebagai sponsor utama atau Presenting Partner, ESL rupanya bekerja sama dengan Indofood. Ini merupakan kolaborasi yang cukup dahsyat, di mana perusahaan esports terbesar di dunia telah menggandeng perusahaan makanan dan minuman terbesar di Indonesia.
Selain Indofood, ESL juga berkolaborasi dengan tiga brand makanan/minuman lain sebagai Premium Partner, yaitu PopMie, Chitato, dan Indomilk. Sementara ACER Predator, CBN Fiber, Elevenia, dan Ottopay berperan sebagai Official Partner. Mereka semua turut mendukung terwujudnya kompetisi Dota 2 dan Arena of Valor se-Indonesia dengan total hadiah senilai US$100.000 (sekitar Rp1,42 miliar) ini.
"Kami sangat antusias karena dapat bekerjasama dengan brand seperti Indofood, PopMie, Chitato, dan Indomilk dalam merintis jejak esports yang membanggakan di Indonesia," kata Nick Vanzetti, Managing Director dari ESL Gaming Asia Pacific dan Jepang dalam siaran persnya. "Rekan-rekan kami sangat berharga dalam membantu kita menciptakan fondasi untuk pemain Indonesia untuk bersinar, dan mendapat kesempatan untuk mencapai kancah internasional."
Ini bukan pertama kalinya Indofood menjejakkan kaki di dunia esports. Sebelumnya, Indofood lewat brand Indomie pernah mensponsori kompetisi di luar negeri yang bernama Australian Esports League (AEL) University Cup 2018. Namun untuk kompetisi dalam negeri, ESL Indonesia Championship adalah kiprah perdana mereka.
"ESL adalah salah satu pionir di bidang esports di dunia dan kami sangat bangga untuk bekerja bersama mereka untuk membangun esports di Indonesia. Bersama ESL, Indofood ingin menyediakan sarana yang menarik dan pengalaman terbaik untuk player esports lokal dalam mencapai kesuksesan. Kami berharap dengan kolaborasi ini, akan lebih banyak lagi player Indonesia yang bisa unggul di kancah dunia," demikian ujar Axton Salim, Direktur Indofood di siaran pers.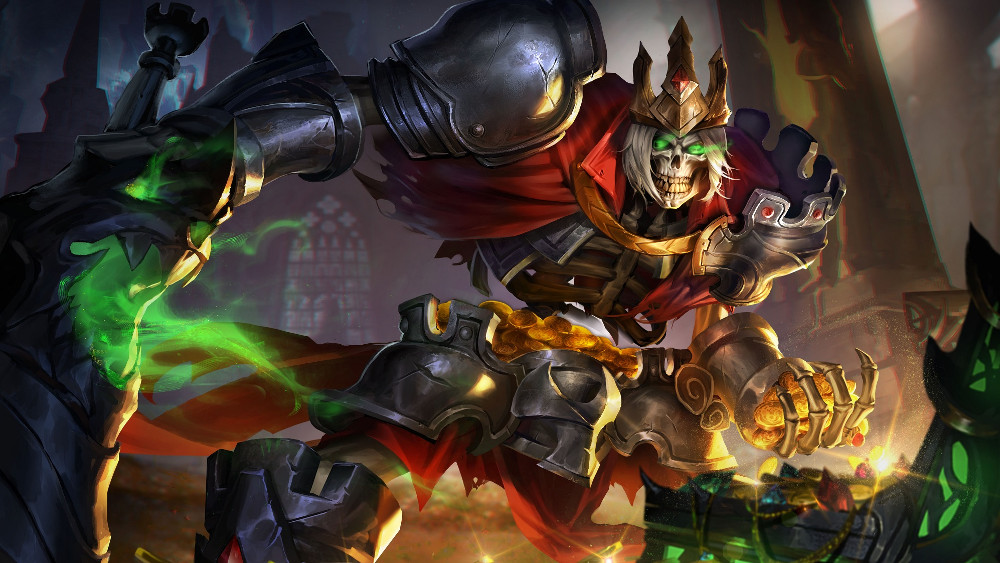 Bila Anda perhatikan, beberapa brand yang mendukung ESL Indonesia Championship ini adalah brand yang berada di bawah Salim Group, termasuk juga Indofood sebagai sponsor utama. ESL memang memiliki komitmen kerja sama dengan Salim Group untuk mengembangkan ekosistem esports di Indonesia. Akan tetapi tidak hanya Salim Group saja, ESL juga menggandeng pihak lain seperti ACER, Ottopay, dan sebagainya, menunjukkan bahwa dunia esports Indonesia sudah mampu menarik minat brand dari berbagai bidang industri.
ESL Indonesia Championship Season 1 dimulai sejak tanggal 16 Januari 2019 untuk Dota 2, dan 19 Januari 2019 untuk Arena of Valor. Anda dapat menonton pertandingan-pertandingannya secara langsung dari studio baru ESL Gaming Indonesia di Jakarta, atau secara streaming lewat channel YouTube resmi ESL Indonesia. Untuk mengetahui jadwal lengkap kompetisi ini, Anda bisa mengunjungi situs resmi ESL, atau mengikuti akun media sosial ESL di Facebook, Twitter, dan Instagram.
From Our Network