Esports Ecosystem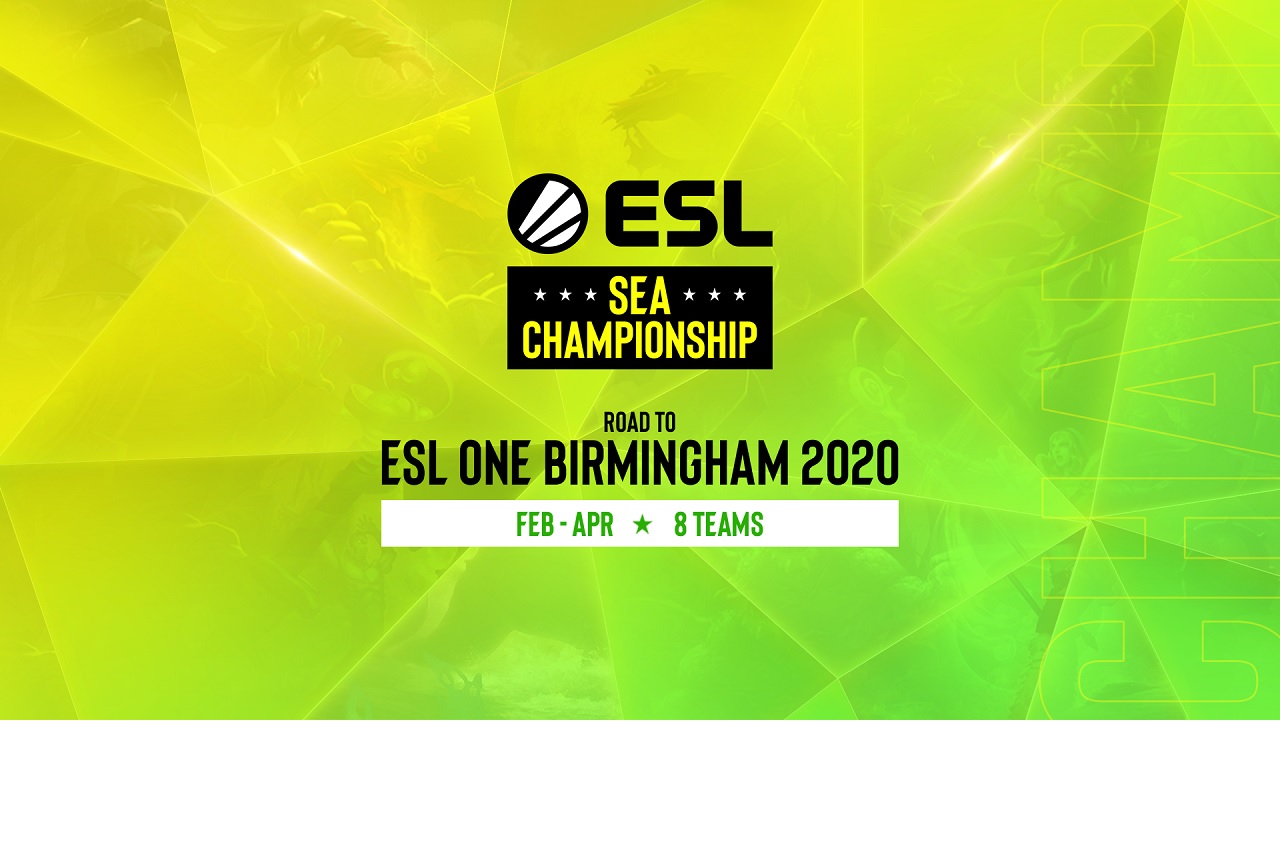 ESL SEA Championship menawarkan hadiah US$20 ribu dan slot untuk berlaga di babak kualifikasi untuk ESL One Birmingham 2020
ESL bakal mengadakan turnamen Dota 2 untuk tim-tim tier 2 di kawasan Asia Tenggara. Kompetisi yang dinamai ESL SEA Championship ini dibuat dengan tujuan untuk menjadi wadah bagi tim-tim tier 2 agar mereka bisa berkembang. Selain total hadiah US$20 ribu, ESL SEA Championship juga menawarkan tiket untuk bertanding di babak kualifikasi tertutup kawasan Asia Tenggara untuk ESL One Birmingham 2020.
"Tidak banyak kesempatan yang ada untuk tim-tim baru dan kami ingin membuat wadah yang tepat untuk menyelesaikan masalah ini," kata Michael Kiefer, Head of Products, ESL Asia, seperti dikutip dari VP Esports. "ESL SEA Championship menyediakan jalan langsung ke babak kualifikasi untuk ESL One Birmingham 2020. Ini membuka kesempatan baru dan dukungan finansial untuk para tim. Selain itu, turnamen itu juga akan menyajikan cerita yang menarik untuk para fans."
Dalam ESL SEA Championship, ada delapan tim yang bertanding. Empat di antaranya akan diundang secara langsung, sementara empat lainnya merupakan tim yang lolos dua babak kualifikasi. Babak kualifikasi pertama akan diadakan pada 29 Februari 2020 sampai 1 Maret 2020, sementara babak kualifikasi kedu diadakan pada 3-4 Maret 2020. Jika tertarik, Anda bisa mendaftarkan diri di sini.
Introducing the ESL SEA Championship – #Dota2!

8⃣ of the best teams in SEA
💰 US$20,000 prize pool
🏆 Winner earns a direct slot to #ESLOne Birmingham SEA Closed Qualifiers!

Want to be a part of it? Sign up now for our qualifiers! #ESLSEAChamps 👇👇👇https://t.co/sOCvuBhQW1pic.twitter.com/g4oEfyYZhR

— ESL Asia (@ESL_Asia) February 19, 2020
Delapan tim yang berlaga di SEA Championship akan dibagi ke dalam dua grup yang akan bertanding dengan format GSL. Empat tim yang masuk dalam Grup A akan bertanding pada 9-10 Maret 2020 dan pertandingan untuk Grup B akan dilangsungkan pada 25-26 Maret 2020. Dua tim terbaik dari masing-masing grup akan masuk dalam babak playoff. Babak playoff akan diadakan pada 4-5 April 2020 dan menggunakan metode single-elimination. Tim yang keluar sebagai juara SEA Championship berhak masuk ke babak kualifikasi SEA untuk ESL One Birmingham 2020.
"Konsep zero to hero sangat penting bagi kami dan kami senang karena kami bisa menghubungkan turnamen regional dan turnamen global kami secara langsung," kata Nick Vanzetti, Senior Vice President, ESL Asia-Pacific Japan. "Ini menjadi awal yang sangat baik untuk 2020 dan kami akan terus mengembangkan jalan karir yang jelas bagi para pemain profesional."
Pada awal bulan ini, Valve juga mengungkap rencana mereka untuk mengubah sistem Dota Pro Circuit untuk musim 2020/2021. Tujuannya adalah untuk mendorong perkembangan tim-tim tier 2. Memang, selama ini, DPC hanya fokus pada tim-tim yang masuk dalam tier 1. Salah satu hal yang Valve lakukan adalah mengurangi jumlah turnamen Major yang diadakan dalam satu tahun, dari lima turnamen menjadi tiga. Mereka akan mengganti turnamen Minor dengan dua turnamen regional.
From Our Network