Esports Ecosystem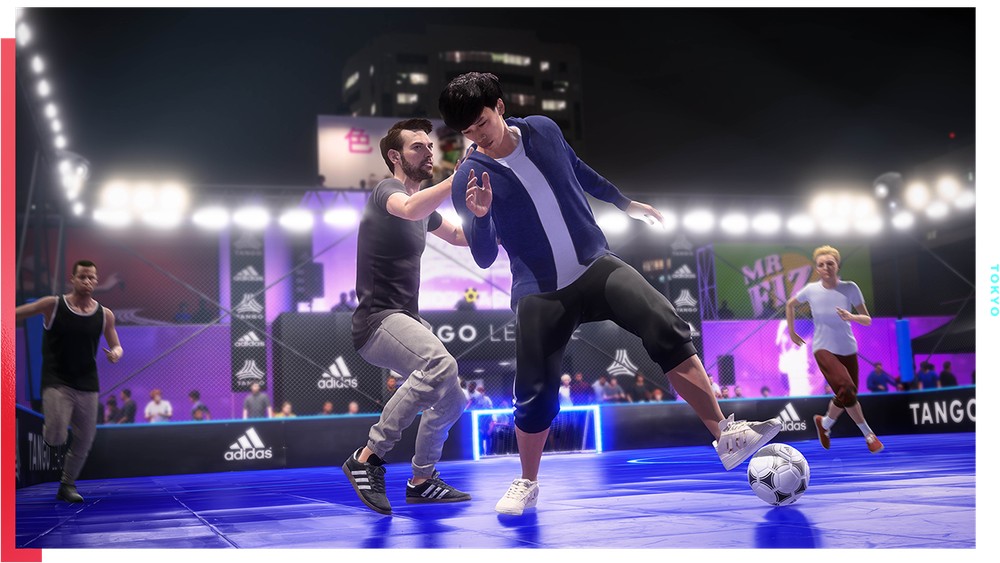 Mode baru, rasa lama. Berikan kesan nostalgia dengan gameplay ala FIFA Street
Satu pekan ke depan mungkin akan menjadi hari-hari yang ditunggu oleh komunitas gamers. Pasalnya 8 Juni sampai 13 Juni 2019 mendatang menjadi rangkaian panjang dari gelaran Electronic Entertainment Expo (E3) 2019. Sudah menjadi tradisi, gelaran E3 selalu menjadi tempat bagi para pengembang dan penerbit game internasional untuk mengumumkan judul game terbaru mereka yang bisa bisa membuat Anda jadi terbelalak.
Dari rangkaian tersebut, salah satu yang menarik untuk disorot adalah pada tanggal 8 Juni 2019 kemarin, ketika Electronic Arts (EA) menjadi daya sorot utama dari gelaran ini. Dalam presentasinya, EA lewat sub-divisi EA Sports mengumumkan lanjutan dari seri game sepakbola besutan mereka, yaitu FIFA 20. Secara gameplay umum, perubahan dari FIFA 19 ke FIFA 20 mungkin tidak terlalu banyak, tapi satu yang menarik adalah ketika EA mengumumkan mode VOLTA Football.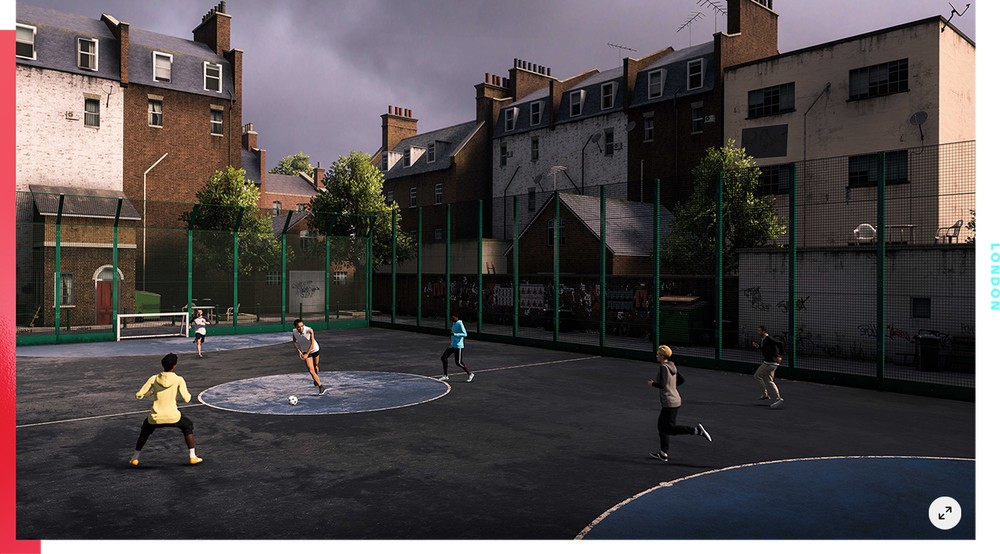 Mode ini merupakan mode permainan bergaya FIFA Street atau sepakbola jalanan, dengan sebagian gameplay bersifat single-player, sebagian bersifat multiplayer, punya story mode, punya team play, bahkan punya fitur league play dengan promosi serta relegasi di dalamnya.
Berhubung mode ini adalah mode sepakbola jalanan, ada macam-macam peraturan di dalam permainan VOLTA Football. Ada peraturan 3-on-3 dan 4-on-4 namun tanpa kiper, 4-on-4 dan 5-on-5 dengan kiper, bahkan Volta Football punya mode futsal, yang mana pemain bermain 5-on-5 dengan peraturan futsal profesional. Mengiringi peraturan yang bermacam-macam, besar, dan bentuk lapangan juga beragam.
"From an underpass in Amsterdam, to a neighborhood cage in London, or a Tokyo rooftop, experience a new side of The World's Game with VOLTA Football," mengutip EA soal ragam bentuk lapangan dari laman resmi FIFA 20.
Terkait soal ini, Achmad Fadh selaku community manager Indonesia Gaming League, yang juga merupakan salah satu dedengkot esports FIFA Indonesia turut memberikan komentarnya. "Menurut saya ini langkah terbaik EA untuk FIFA 20, apalagi mengingat ini adalah FIFA terakhir sebelum berganti engine di konsol next-gen PlayStation 5. Mode ini sebenarnya sudah cukup ditunggu-tunggu para fans FIFA, dan harapan saya gameplay Volta Football bisa sesuai ekspektasi."
"Saya sih berharap gameplay VOLTA Football tidak banyak berubah dibanding dengan versi lapangan besar. Saya berharap Volta Football juga memberikan sesuatu yang berbeda dibanding dengan seri FIFA Street sebelumnya." Fadh menjelaskan lebih lanjut soal komentarnya seputar VOLTA Football.
FIFA 20 akan diluncurkan pada 27 September 2019 mendatang untuk konsol PlayStation 4, Windows PC, dan Xbox One. Bagi Anda yang sudah tidak tahan ingin memiliki game ini, Anda sudah bisa pre-order FIFA 20 sejak dari 8 Juni kemarin untuk ketiga platform tersebut.
From Our Network