Esports Ecosystem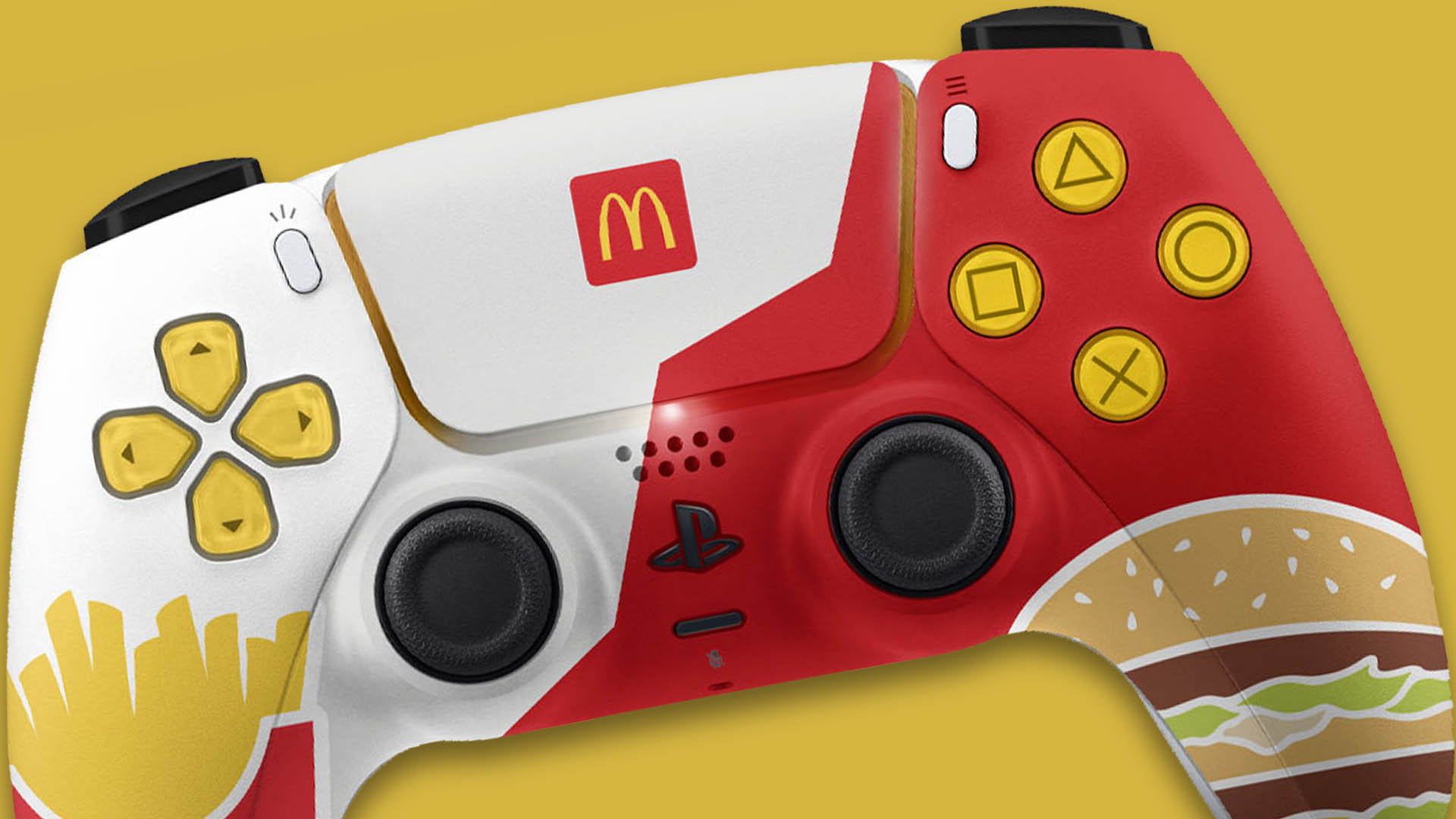 DualSense ini akan menjadi hadiah ulang tahun ke-50 McDonald's di Australia.
Update: Sony membatalkan kontroler DualSense bertema McD. Dikutip dari Press Start, McD Australia memberikan komentarnya. "Sony belum memberikan otorisasi penggunaan kontroler mereka sebagai bahan promosi terkait dengan event Stream Week yang sudah diajukan dan kami meminta maaf atas ketidaknyamanan yang terjadi."
---
Brand McDonald's menjadi salah satu brand makanan cepat saji terbesar di seluruh dunia. Namun bagaimana jika mereka membuat custom controller untuk konsol?
McDonald's Australia tidak sengaja memamerkan sebuah joystick PlayStation 5 atau yang lebih dikenal dengan Dualsense edisi khusus McDonalds's sebagai peringatan ulang tahun mereka di Australia yang ke-50.
Sebagai edisi khusus McDonalds, DualSense ini tampil mencolok dengan perpaduan warna merah-putih. Dan tentunya tidak lengkap bila edisi McDonald's tidak memiliki gambar burger dan juga kentang goreng yang menjadi makanan khasnya.
There is a McDonalds-sponsored PS5 controller and it is the absolute worst. pic.twitter.com/jKpdpaq5Xi

— Mattias Wahl (@Eruannster) July 30, 2021
Sayangnya DualSense ini tidak akan dijual bebas namun akan menjadi hadiah giveaway yang diberikan kepada para penonton beruntung yang menonton event live stream dari beberapa streamer Twitch yang bekerja sama dengan McDonald's.
Kabar terbarunya yang dikutip dari media Australia, Press Start malah menjelaskan bahwa McDonald's Australia mengonfirmasi jika event livestream yang mereka rencanakan akan dilaksanakan mulai minggu besok diundur hingga waktu yang belum ditentukan.
Mereka juga menghapus DualSense McDonald's ini sebagai hadiah dan menggantinya dengan jaket eksklusif Ulang Tahun Macca (sebutan McD di sana) ke-50 tahun dan juga 50 subscriptions untuk setiap streamer. Perubahan mendadak ini dilakukan karena ternyata DualSense McDonald's ini awalnya ditujukan untuk diposting pada minggu lainnya.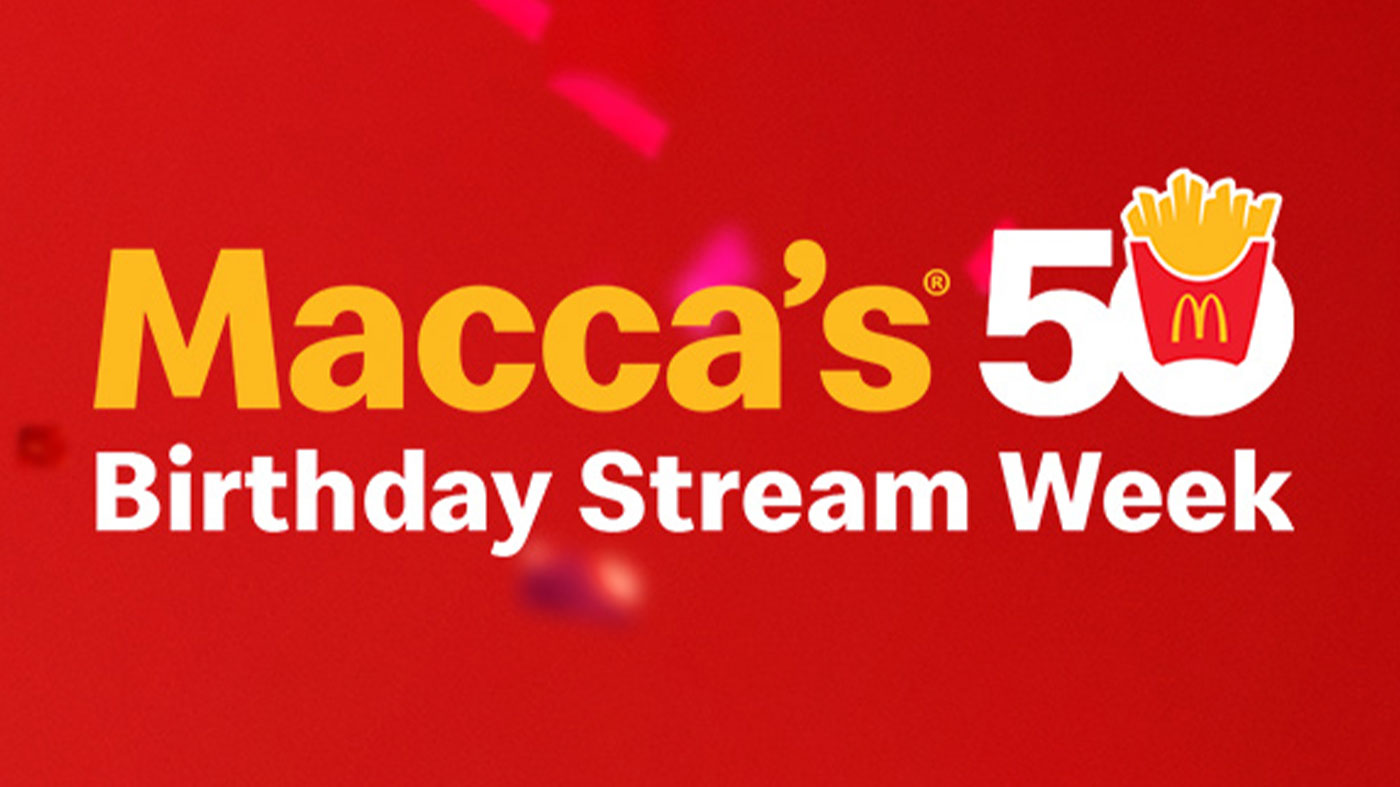 Hal tersebut dikonfirmasi oleh CNET yang menghubungi salah satu streamer yang berpartisipasi dalam event McDonald's tersebut. Streamer yang tidak disebutkan namanya tersebut bahkan menjelaskan bahwa dirinya tidak dapat membicarakan tentang DualSense ini di dalam stream-nya.
Perihal masalah penghapusan gambar DualSense tersebut, dikatakan bahwa pihak Sony PlayStation ternyata tidak memberikan izin bagi McDonald's Australia untuk menggunakan gambar DualSense sebagai materai promosi event stream yang akan mereka adakan.
Kemungkinan besar hal tersebut disebabkan karena DualSense Edisi khusus tersebut bukan resmi dari Sony PlayStation namun merupakan sebuah DualSense custom yang dicat ataupun ditutupi stiker dengan grafis milik McDonald's.
From Our Network