Esports Ecosystem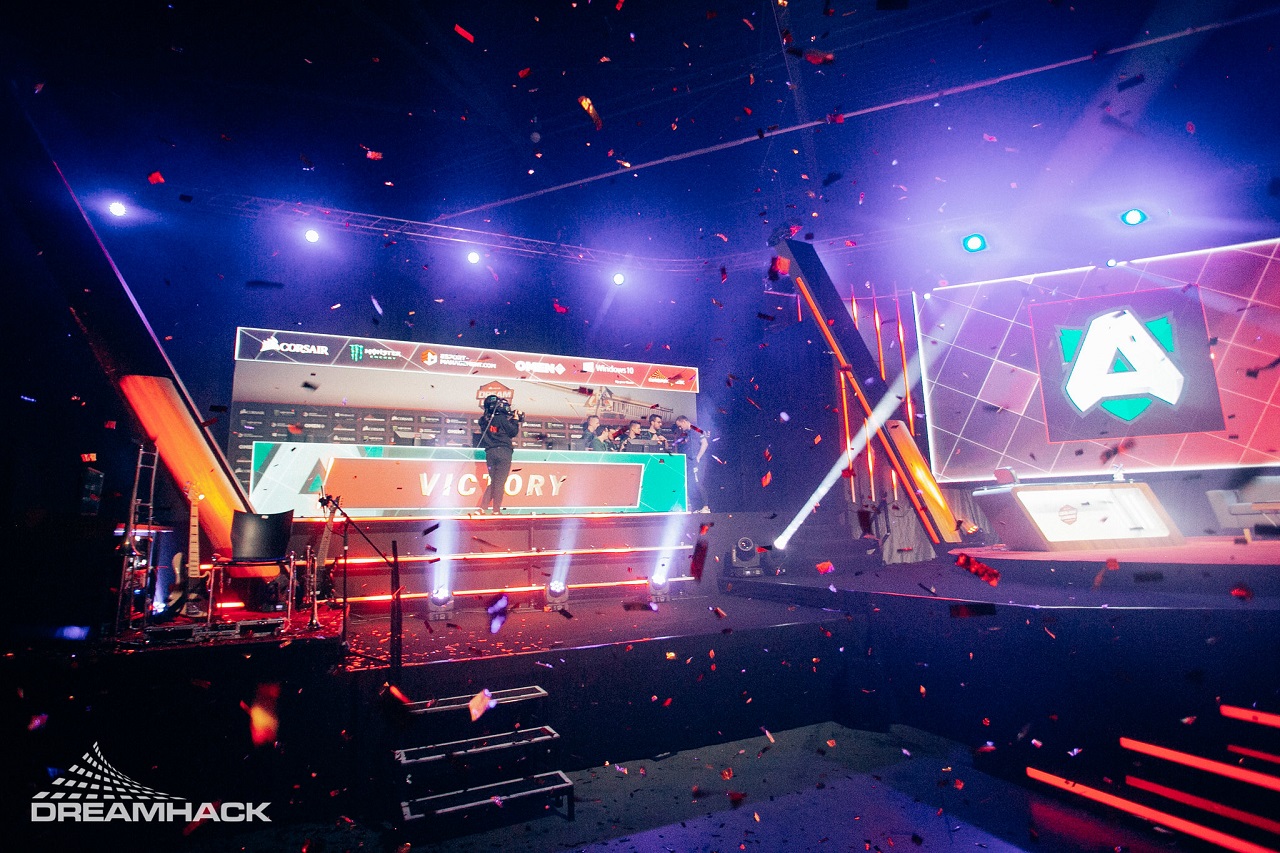 DreamLeague Season 13 akan jadi turnamen Major pertama pada 2020
DreamHack akan menggelar DreamLeague Season 13 pada Januari 2020 di Leipzig, Jerman. Turnamen tersebut akan menjadi turnamen Dota 2 Major pertama di 2020. Namun, dalam Dota Pro Circuit (DPC) season 2019/2020, turnamen tersebut akan menjadi turnamen Major kedua.
Dalam DreamLeague Season 13, sebanyak 16 tim profesional akan bertanding untuk memperebutkan total hadiah sebesar US$1 juta. Untuk dapat masuk ke turnamen ini, sebuah tim harus bisa lolos pada babak kualifikasi regional. Saat ini, babak kualifikasi diadakan di enam kawasan, yaitu Eropa, Amerika Utara, Amerika Selatan, Tiongkok, Asia Tenggara, dan kawasan CIS (Commonwealth of Independent States). Selain itu, pemenang dari WePlay! Bukovel Minor yang akan diadakan tepat sebelum DreamLeague Season 13, juga berhak untuk berlaga di turnamen Major tersebut.
"Kami di DreamHack, bangga karena Valve sekali lagi memilih DreamHack untuk menyelenggarakan turnamen Dota Pro Circuit Major," kata Co-CEO DreamHack, Marcus Lindmark, dikutip dari Forbes. "Tujuan kami adalah untuk memberikan pengalaman yang sama dengan DreamLeague Season 11 yang diadakan di Stockholm, Swedia. Itu artinya, turnamen ini akan dipenuhi dengan berbagai game menarik, hiburan yang seru, dan kesempatan bagi para fans Dota 2 untuk mendekatkan diri dan menyemangati tim dan pemain favorit mereka."
WELCOME TO DREAMLEAGUE SEASON 13: THE LEIPZIG MAJOR!
Live at DreamHack Leipzig 2020, January 24-26! #DHDL13

🇩🇪 https://t.co/Gplz0rBXqbpic.twitter.com/DqM7S7nJqZ

— DreamHack Dota (@DreamHackDota) October 20, 2019
Babak kualifikasi regional untuk DreamLeague Season 13 akan diadakan pada 1-6 Desember 2019. Sementara turnamen Major itu sendiri akan diselenggarakan pada 24-26 Januari 2020. Bagi fans Dota 2 yang ingin menonton langsung dari Leipziger Messe Center, tiket untuk turnamen tersebut akan mulai dijual pada 2 Oktober 2019. Ada dua jenis tiket yang dijual, yaitu tiket untuk satu hari dan tiket untuk tiga hari. Pengumuman lain terkait Season 13 akan diumumkan menjelang turnamen diadakan. Kemungkinan, informasi menarik tentang DreamLeague Season 13 adalah kembalinya tim-tim ternama seperti OG, Team Secret, PSG.LGD dan roster dari eks-Team Liquid setelah mereka memutuskan untuk rehat sejenak dari turnamen Major/Minor.
Selain turnamen Dota 2, acara DreamHack di Leipzig juga akan menampilkan turnamen DreamHack Open CS:GO, yang merupakan bagian dari ESL Pro Tour, dan turnamen Super Smash Bros. Ultimate yang jadi bagian dari Super Smash Bros. Ultimate European Circuit. DreamLeague Season 13 menjadi turnamen DPC pertama yang kembali diadakan di Jerman dalam beberapa tahun belakangan. Turnamen DPC terakhir yang digelar di Jerman adalah ESL One Hamburg, yang diadakan pada 2017.  Sejak saat itu, ada beberapa turnamen Dota 2 yang diselenggarakan di Jerman, seperti ESL One pada 2018 dan 2019. Namun, turnamen itu bukan bagian dari turnamen DPC.
Sumber: Forbes, VP Esports, Dot Esports
From Our Network