Esports Ecosystem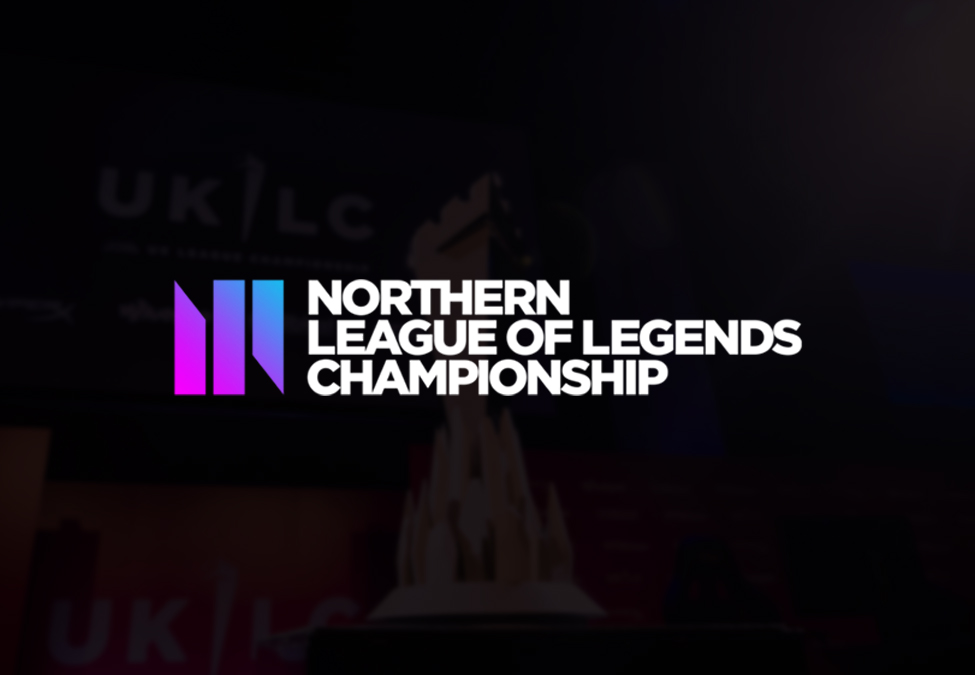 Northern League of Legends Championship akan ditujukan untuk organisasi esports di kawasan Eropa Utara
DreamHack bekerja sama dengan Riot Games untuk menyelenggarakan Northern League of Legends Championship (NLC). Liga League of Legends yang ditujukan bagi organisasi esports asal Eropa Utara ini akan mencakup Finlandia, Norwegia, Denmark, Swedia, Inggris Raya dan Irlandia. Pertandingan pertama dari liga tersebut akan diadakan pada Juni.
Di tengah pandemik virus corona, pertandingan reguler dari NLC akan diadakan secara online, sama seperti liga League of Legends di kawasan lain. Namun, babak final dari NLC, yang bakal diselenggarakan pada Agustus, akan diadakan dalam DreamHack Summer di Jönköping, Swedia.
"Sejak lama, DreamHack telah menjadi penyelenggara esports nomor satu di kawasan Nordik. Kami senang dapat menjalin kerja sama jangka panjang dengan Riot untuk membuat ekosistem yang lebih stabil bagi para pemain, fans, dan tim League of Legends," kata Michael Van Driel, Chief Product Officer, DreamHack, seperti dikutip dari Esports Insider. Perjanjian antara DreamHack dan Riot Games akan berlangsung selama tiga tahun. "NLC juga telah menggandeng 12 organisasi esports dari berbagai negara di Eropa Utara. Kami percaya, ini akan menjadi turnamen esports terbaik di kawasan Nordik."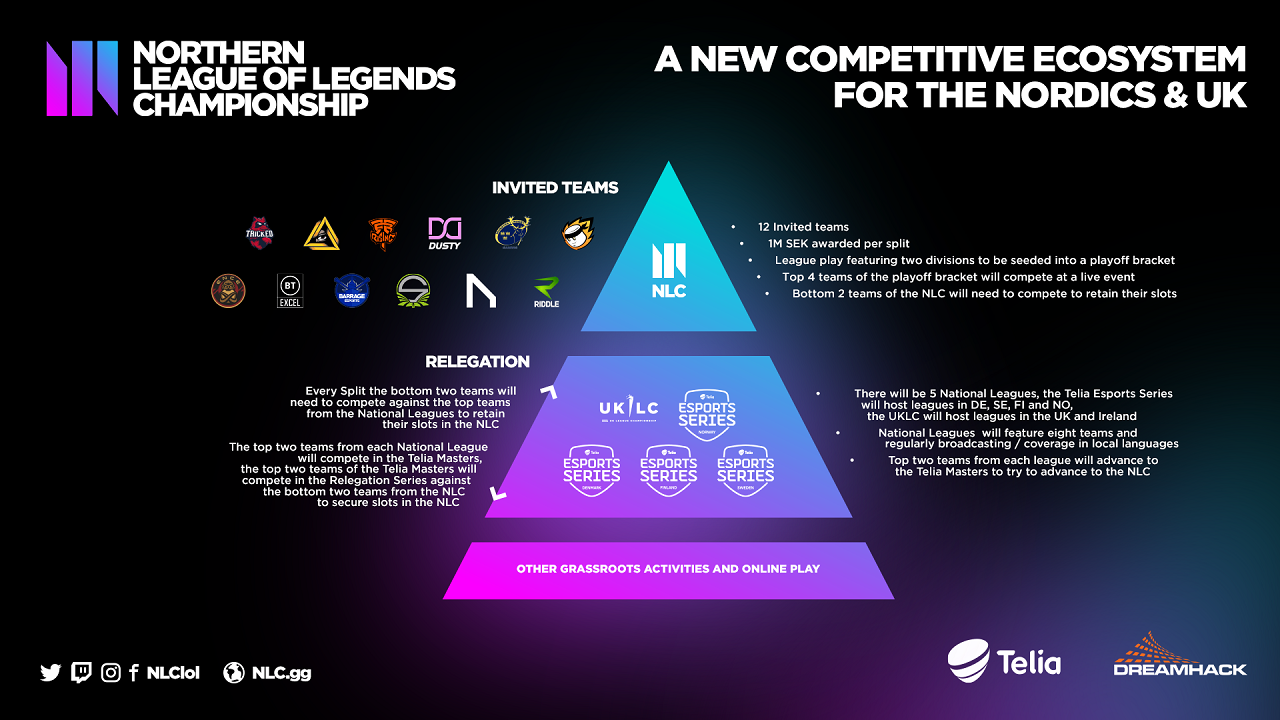 Kehadiran NLC juga didukung oleh perusahaan telekomunikasi Telia Company. Sebelum bekerja sama dengan Riot Games, Telia telah mengadakan Telia Esports Series, yang terdiri dari liga League of Legends nasional untuk kawasan Finlandia, Swedia, Norwegia, dan Denmark, lapor Gamasutra. Dua tim terbaik dari liga nasional buatan Telia akan bisa maju ke turnamen Telia Masters. Dari sini, tim-tim terbaik akan berlaga di NLC.
"Kami bekerja sama dengan DreamHack dan Telia untuk membuat turnamen bagi pemain League of Legends terbaik di kawasan Nordik," ujar Mo Fadl, Head of Publishing Nordics, Riot Games. "Dengan begitu, jalan dari liga amatir ke liga profesional menjadi semkain jelas. Kami tidak sabar untuk melihat para talenta yang akan berlaga di pertandingan internasional."
Untuk musim pertama, NLC akan menawarkan total hadiah sebesar setidaknya SEK 1 juta (sekitar Rp1,6 miliar). Beberapa organisasi esports yang telah mengonfirmasi partisipasi mereka antara lain ENCE, Nordavind, Singularity, Excel Esports, Fnatic, dan Barrage.
From Our Network