Esports Ecosystem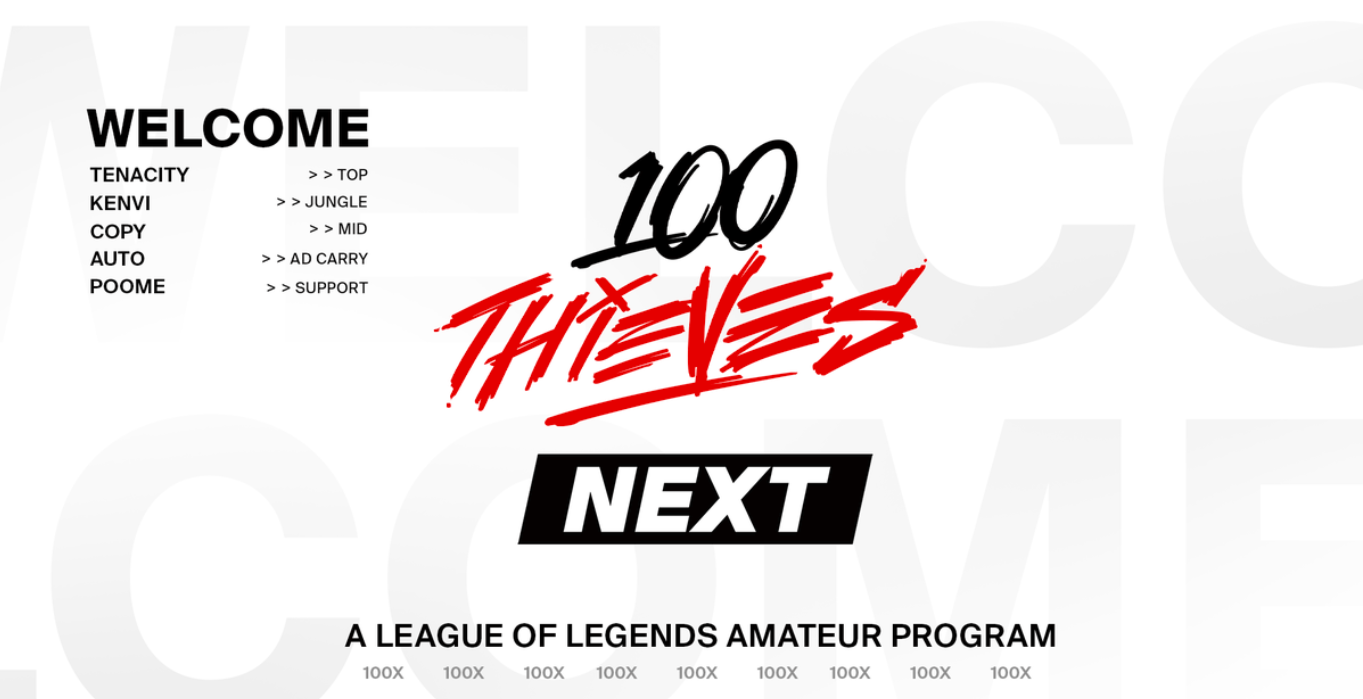 Tidak hanya memanen, 100 Thieves juga berusaha menanam bibit di ranah kompetitif League of Legends.
League of Legends Amerika Utara memang memiliki permasalahan kualitas player pool. Impor pemain menjadi jalan keluar paling cepat dan efektif bagi tim yang bermain di NA LCS.
Tetapi mau sampai kapan region ini dijuluki sebagai rumah untuk pemain pensiunan? Contohnya adalah Bae "Bang" Jun-sik  yang pindah ke region Amerika Utara setelah memutuskan untuk berpisah dengan SKT T1. Bang, yang karirnya sudah menurun di tahun 2018, akhirnya menerima tawaran untuk bermain di region Amerika Utara.
Untuk perbandingan, NA LCS memiliki total 41 pemain yang berasal dari luar Amerika Utara. Sedangkan region Eropa LEC hanya memiliki 6 pemain impor. LPL Tiongkok sendiri ada 29 pemain dari luar Tiongkok. LCK Korea sama sekali tidak memiliki pemain impor.
Alasan dari meningkatnya pemain impor di NA LCS adalah kualitas talenta muda yang tidak mumpuni. Riot Games Amerika Utara sudah berusaha untuk membuat program guna membina talenta muda, yaitu dengan mengadakan NA Academy League. Merasa kurang efektif terhadap NA Academy League, 100 Thieves juga meluncurkan program mereka sendiri yaitu 100 Thieves Next.
Announcing 100 Thieves Next, our amateur program dedicated to developing the next generation of North American League of Legends talent.

Welcome @tenacityna, @KenviLoL, @lol_copy, @Autolol1, & @poomelol to 100X! Excited to work with you and see you grow these coming months! pic.twitter.com/ytjFFMKYUl

— 100 Thieves (@100Thieves) January 27, 2020
Membina pemain yang masih sangat muda, 100X berisikan 3 pemain yang masih bersekolah. Chris "PapaSmithy" Smith sebagai General Manager League of Legends dari 100 Thieves berkata bahwa ia ingin memberikan kesempatan pada pemain muda untuk menjalani sekolah dan membangun karir esports mereka secara bersamaan. Sehingga ketika selesai bersekolah, mereka diharapkan untuk siap bersaing di NA LCS. Pemain-pemain ini diambil dari leaderboard peringkat Challenger League of Legends Amerika Utara.
Selain upaya dari organisasi dari 100 Thieves, Riot Games juga perlu mengembangkan programnya lebih lanjut lagi. Sampai saat ini masih terbukti bahwa NA Academy league belum sangat membantu untuk mengurangi pemain impor. Riot Games harus bekerja sama dengan para organisasi esports di Amerika Utara untuk membantu mereka melakukan scouting talenta baru.
From Our Network