Esports Ecosystem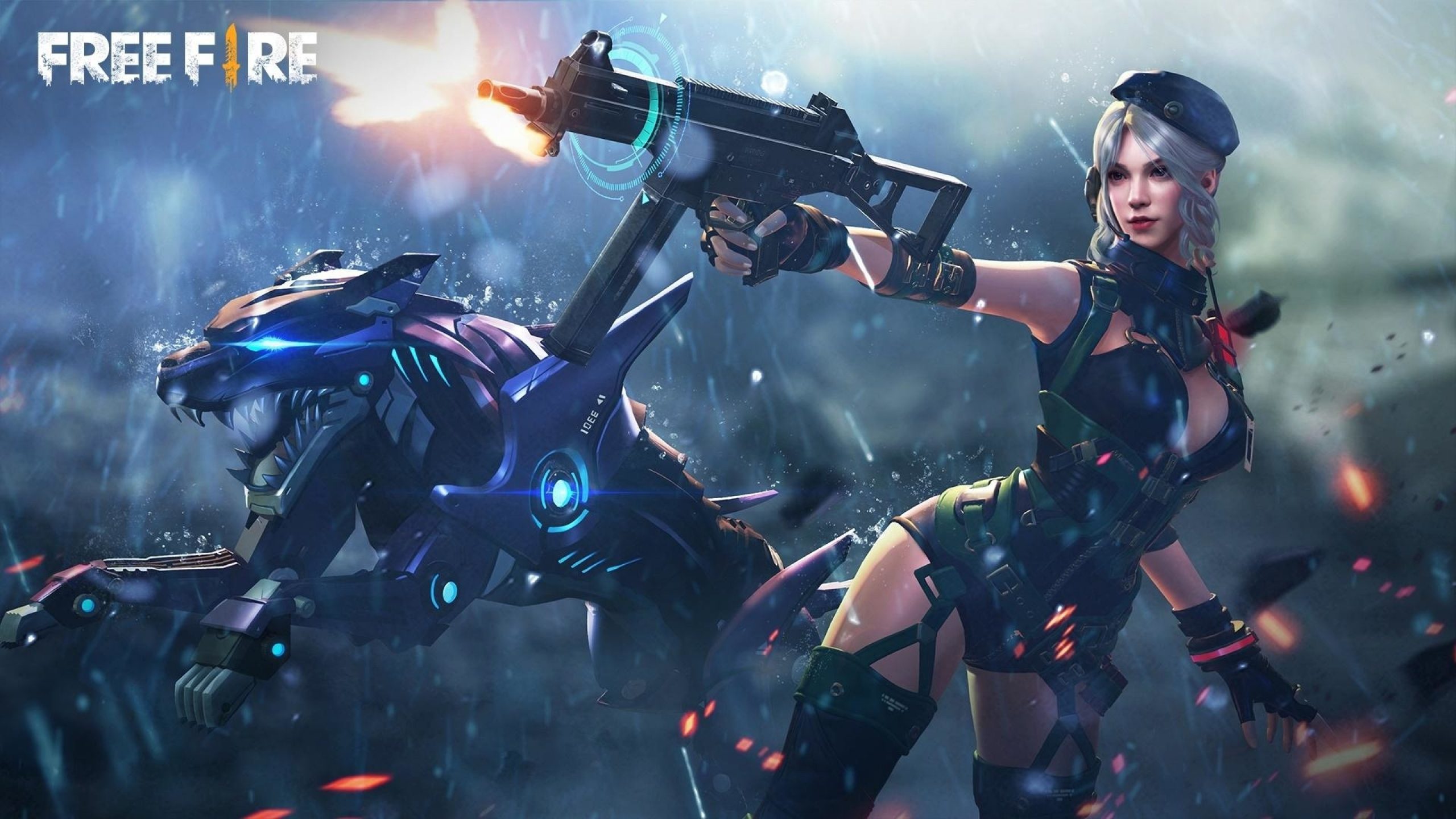 Kejuaraan tingkat dunia untuk Free Fire akan mempertandingkan 22 tim dari 14 wilayah.
Sebelumnya, Garena sudah mengumumkan jika mereka akan menggelar Free Fire World Series (FFWS) 2021 di Singapura, pada tanggal 22-29 Mei 2021. Kompetisi yang mempertandingkan 22 tim dari 14 region ini akan menyuguhkan total hadiah hingga US$2 juta (atau sekitar Rp28,7 miliar).
FFWS 2021 Singapore akan mengawali turnamennya dengan babak Play-In, kebanyakan peserta yang berawal dari babak ini adalah seed kedua dari masing-masing region (seperti juara dua dari kompetisi regionalnya masing-masing). 2 Tim teratas dari babak Play-in akan bergabung dengan 10 tim terbaik dari masing-masing region di babak final.
Berikut ini adalah daftar peserta dari Free Fire World Series 2021:
Play-ins
Singularity.Invincible (Pro League CIS)
DEA (Arab League)
Team TG (Pro League Pakistan)
vaiXourar (Europe Pro League)
Riot (Bangladesh Championship)
LOUD (Brazilian Free Fire League)
Team Elite (India Championship)
First Raiders Bravo (Indonesia Masters)
God's Plan (League Latinoamerica)
Attack All Around (Pro League Thailand)
NEWGANK (Singapore Championship)
HQ Esports (Arena of Survival – Vietnam)
Finals
LGDS (Spring Cup – Taiwan)
VIP Esports (Arab League)
Silence (Pro League CIS)
Fluxo (Brazilian Free Fire League)
Geek Fam (MCP Majors – SEA)
Galaxy Racer (India Championship)
EVOS Esports ID (Indonesia Masters)
Team Aze (League Latinoamerica)
EVOS Esports TH (Pro League Thailand)
Burst the Sky (Arena of Survival – Vietnam)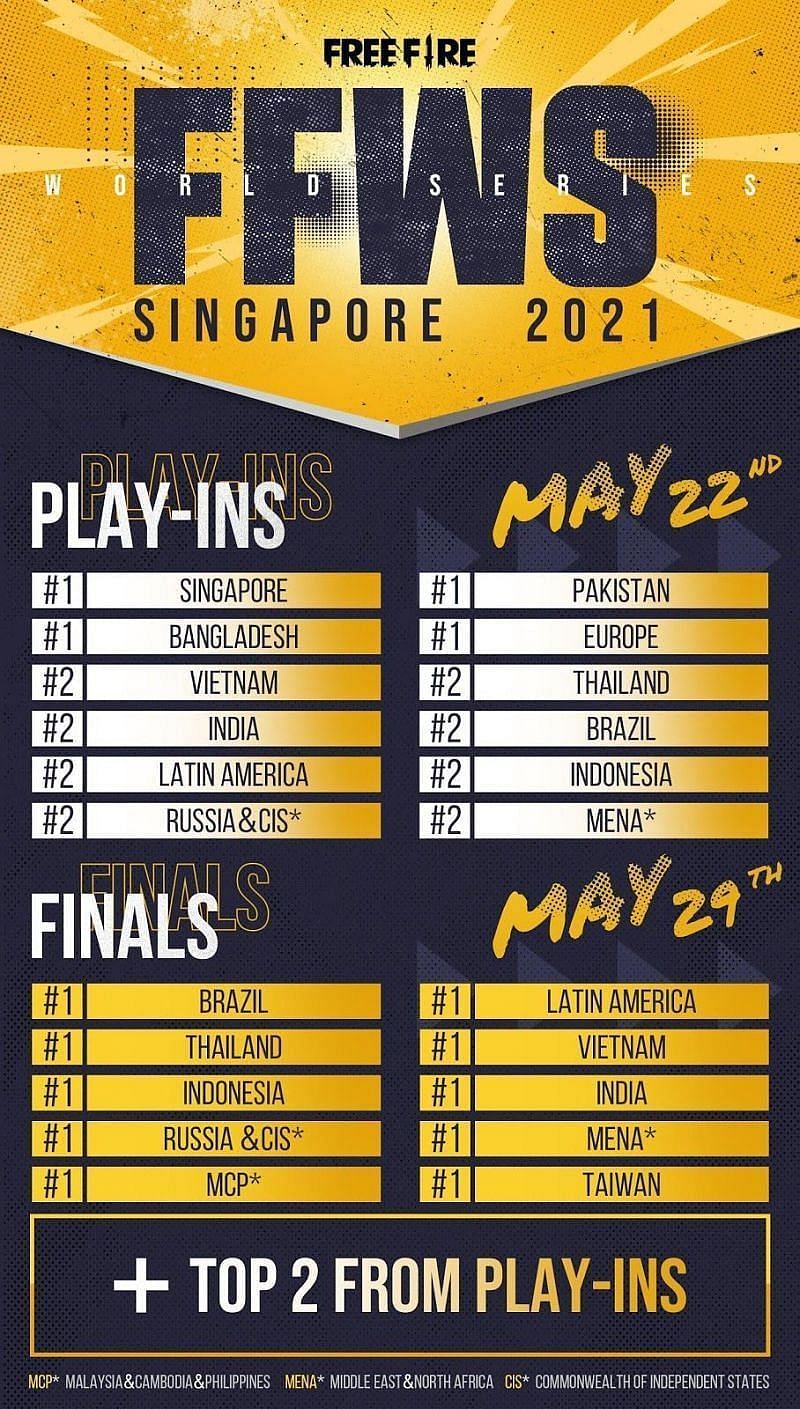 Menariknya, sama seperti M1 World Championship (untuk MLBB), ada 2 nama EVOS di Free Fire World Series 2021. Jika di M1 ada EVOS dari Indonesia dan EVOS dari Malaysia/Singapura, di FFWS 2021 ada EVOS Esports dari Indonesia dan EVOS Esports dari Thailand.
Tahun lalu, FFWS memang absen karena pandemi. Namun, di 2019, Corinthians dari Brazil yang berhasil menjadi juara dunia Free Fire. Dengan juara kedua berasal dari Rusia (Sbornaya ChR) dan juara ketiga adalah tim Thailand (Illuminate Slow TwoK). Apakah tim-tim Asia Tenggara atau malah Indonesia bisa mencuri peluang tahun ini? Mengingat tim-tim Asia Tenggara tak perlu terbang terlalu jauh ke Singapura?
Oh iya, jika Anda tertarik bagaimana strategi Garena yang sukses mengembangkan Free Fire, kami juga pernah mengulasnya lengkap.
From Our Network