Esports Ecosystem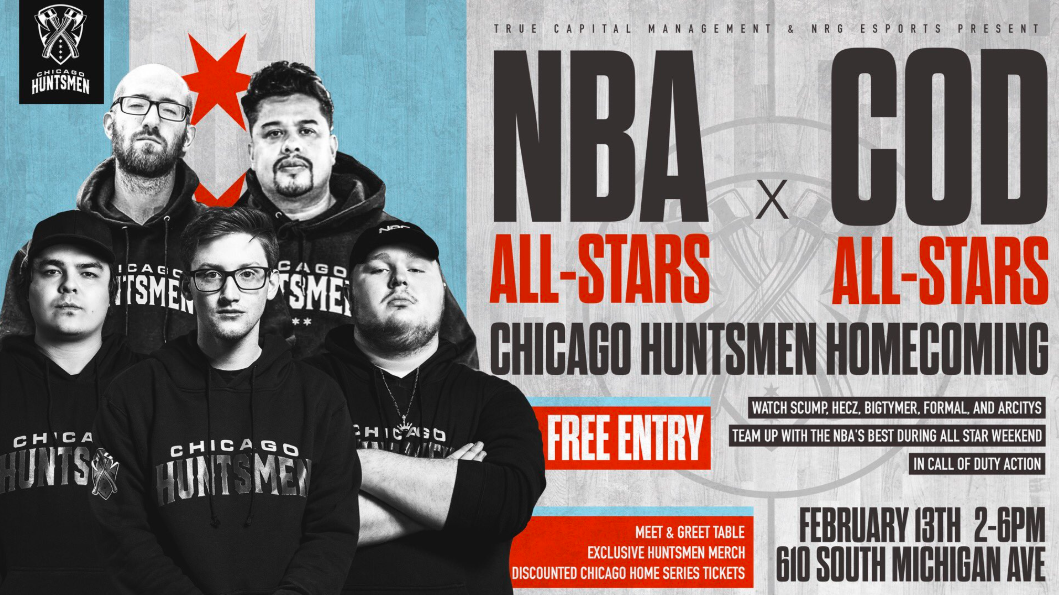 Setelah NFL, kali ini Call of Duty menjalin kerja sama dengan NBA.
Sudah beberapa kali terlihat, upaya penggabungan antara olahraga dan esports memang berhasil membuat industri yang kita cintai menuju ke mainstream. Kali ini dalam perayaan kemenangan Chicago Huntsmen di Call of Duty League London kemarin, True Capital Management dan NRG Esports akan mengadakan exhibition match antara Chicago Huntsmen berhadapan dengan tim NBA All-Stars. Acara ini digelar pada tanggal 13 Februari 2020 dan dimulai pada jam 2 siang waktu setempat.
#Huntsmen x NBA All-Stars

Feb 13th at 610 S Michigan Ave in downtown Chicago from 2p-6p

– FREE ENTRY
– Meet and Greet with @scump@FormaL@H3CZ@Arcitys@OpTic_BigTymeR and NBA All-Stars
– Exclusive Merch
– Discounted Home Series Tickets
– Pro vs All-Star Call of Duty Action pic.twitter.com/vnGV0YmLQe

— Chicago Huntsmen (@Huntsmen) February 4, 2020
Tidak ada siaran langsung untuk acara tersebut, maka hal ini berkesan sangat eksklusif bagi mereka yang datang. Berita bagusnya, acara tersebut tidak ada biaya tiket alias gratis bagi penggemar yang ingin datang. Menonton para bintang NBA melawan juara Call of Duty tentu menjadi kesempatan yang sangat berharga. Ada juga kesempatan meet and greet dengan pemain dari NBA dan Chicago Huntsmen yang semakin membuat acara ini tidak bisa dilewatkan.
Belum ada kepastian mengenai siapa pemain NBA yang akan bertanding melawan Chicago Huntsmen nanti. Tetapi, kemungkinan besar Karl-Anthony Towns dari Minnesota Timberwolves akan ikut serta dalam acara tersebut. Mengingat tahun lalu, Karl-Anthony sempat bermain di Pro-Am saat peluncuran beta Call of Duty: Modern Warfare. Lalu ada rencana Karl-Anthony untuk diundang pada acara peluncuran Call of Duty League, tetapi rencana tersebut batal karena semua pemain NBA sedang berbelasungkawa atas meninggalnya Kobe Bryant.
Penggabungan antara olahraga dengan esports ini juga baru saja terjadi kemarin di In The Know Bowl yang diadakan oleh Misfits Gaming dan Verizon Media. Para pemain NFL berpartisipasi pada acara ini di Miami meliputi Davante Adams, Ronnie Stanley, Keenan Allen, Todd Gurley, Leonard Williams, Dwayne Haskins, Landon Collins, dan Leonard Fournette. Pemain profesional Call of Duty dipasangkan dengan pemain NFL dalam format 2 lawan 2 di game Call of Duty: Modern Warfare. Acara ini disiarkan di Facebook, Instagram, dan Youtube secara langsung.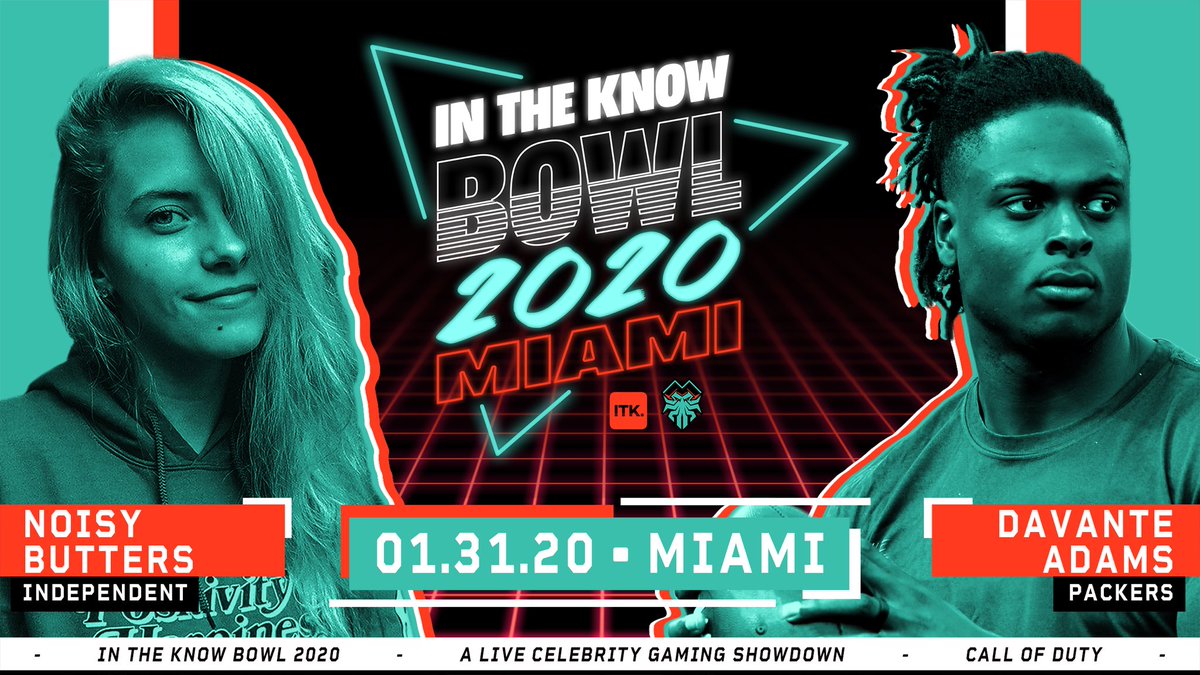 Memasukkan esports di acara olahraga seperti menjadi langkah percobaan bagi para sponsor untuk melihat antusiasme penggemar esports. Sponsor tidak ingin mencoba hal yang tidak pasti dan akhirnya menyesal. Dengan popularitas acara olahraga seperti Super Bowl dan NBA All-Stars ini tentu memberikan kepastian akan kesuksesan acara tersebut. Dan juga semakin membawa esports ke mainstream.
From Our Network