Esports Ecosystem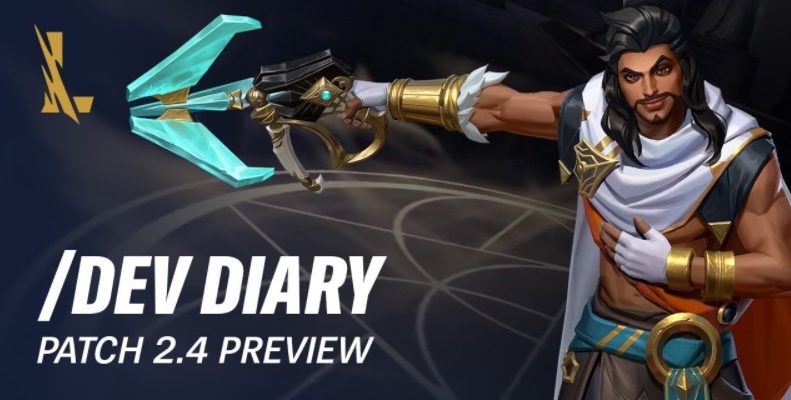 4 champions baru tersebut adalah Akshan, Thresh, Nunu, dan Brand.
Riot Games selaku publisher dari Wild Rift baru saja membocorkan update terbaru dari game mereka. Dalam bocoran patch terbaru tersebut, salah satu yang menarik untuk diperhatikan adalah champions baru yang akan dirilis. 4 champions baru direncanakan akan masuk ke dalam Wild Rift dalam 2 bulan ke depan.
4 champions baru tersebut adalah Akshan, Thresh, Nunu, dan Brand. Akshan merupakan champions yang juga baru saja dirilis ke dalam League of Legends versi PC. Champions bertipe assassin marksman ini sebelumnya dikritik beberapa pemain LoL karena dirasa skill imba yang dia miliki.
Sementara itu Nunu dan Brand merupakan 2 champions yang sudah lama hadir di PC. Riot Games merencanakan kedua champions tersebut dirilis pada bulan September mendatang. Sedangkan keberadaan Thresh masih disembunyikan oleh pihak developer. Satu-satunya petunjuk yang dibocorkan oleh Riot Games adalah penampakan Champions asal Shadow Isles tersebut pada akhir teaser patch terbaru Wild Rift.
Update terbaru Wild Rift ini sebetulnya masih masuk dalam event Ruination alias Sentinels of Light. Riot Games sebelumnya juga sudah merilis 2 champions ADC baru ke dalam Wild Rift yakni Lucian dan Senna. Kedua champions ini hadir pada awal bulan Juli 2021 kemarin.
Hadirnya champions baru ini sepertinya akan kembali mengubah meta permainan Wild Rift ke depannya. Akshan akan menjadi champions mematikan di midlane. Skillnyamembuatnya dapat menjadi assassin pembunuh yang kuat dari awal hingga akhir permainan berlangsung.
Kemudian Brand nantinya akan menjadi alternatif untuk pemain yang suka menggunakan support killer. Sebelumnya pemain Wild Rift menggunakan Lux dan Seraphine sebagai supports mage mendampingi ADC. Kini Brand akan hadir dengan damage yang lebih besar lagi dari keduannya.
Sayangnya keberadaan Thresh sebagai support yang paling ditunggu-tunggu oleh para pemain Wild Rift masih menjadi misteri. Riot Games masih merahasiakan kapan dan seperti apa kemampuan dari Thresh dalam Wild Rift. Padahal champions ini nantinya akan menjadi champions support dengan kemampuan yang hebat namun juga membutuhkan keterampilan bermain yang hebat juga.
From Our Network