Esports Ecosystem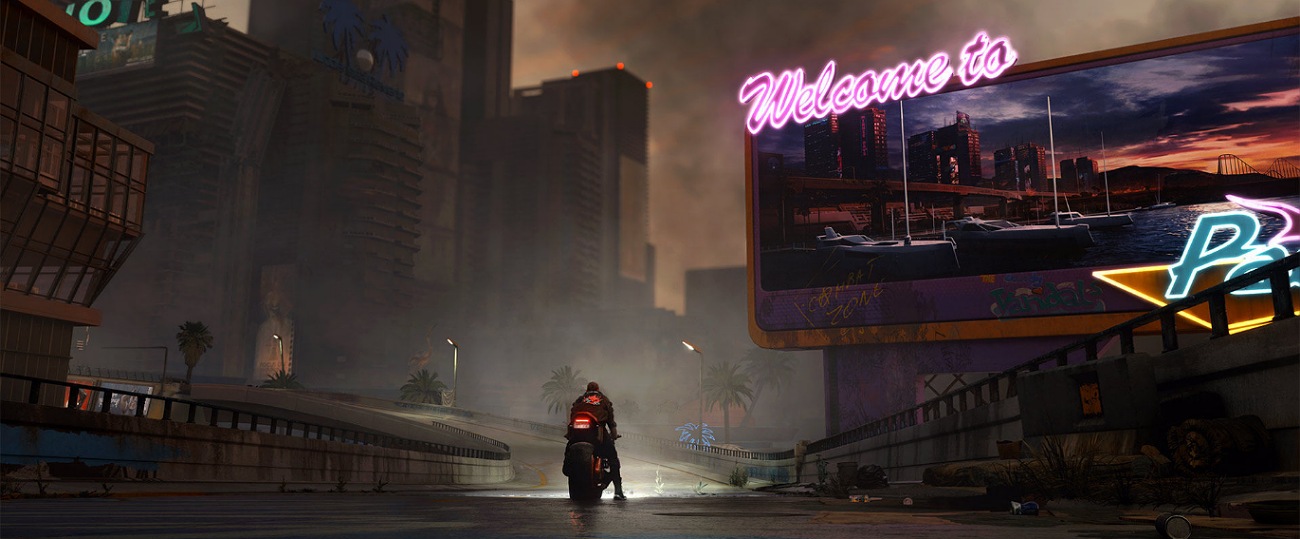 Boleh jadi permainan baru ini di-setting kembali di jagat The Witcher, tapi sudah pasti bukan 'The Witcher 4'.
Ekspektasi gamer kian meningkat mendekati peluncuran Cyberpunk 2077.  Sebagai salah satu judul terbesar di 2020, Cyberpunk 2077 ialah game pertama CD Projekt Red yang tak mengusung latar belakang dunia Witcher, merupakan adaptasi dari permainan tabletop ciptaan Mike Pondsmith yang menawarkan kebebasan dan keleluasaan kustomisasi jauh melampaaui karya-karya mereka sebelumnya.
Tampak kontras dari The Witcher, Cyberpunk 2077 akan membawa pemain ke sebuah dunia distopia di masa depan saat perusahaan-perusahaan raksasa berebut kekuasaan dan praktek modifikasi organ tubuh melampaui batas kewajaran. Meski begitu, CD Projekt Red tak mau buru-buru meninggalkan jagat fantasi medieval tempat Geralt dan Ciri bertualang. Kabarnya, game mereka selanjutnya mungkin akan kembali di-setting di sana.
Kepada situs bisnis berbahasa Polandia Stooq, CEO CD Projekt Adam Kiciński mengabarkan bahwa mendekati rampungnya proyek Cyberpunk 2077, timnya sudah mulai menggodok permainan baru. Game difokuskan pada pengalaman single-player, konsepnya sudah mantap dan tinggal menunggu langkah pengembangan selanjutnya. Begitu Cyberpunk 2077 dirilis, developer berencana untuk segera mencurahkan perhatian dan sumber daya mereka.
Namun Kiciński juga kembali menegaskan bahwa developer tidak berniat untuk menciptakan 'The Witcher 4'. Tiga permainan sebelumnya dirancang sebagai trilogi, dan kisah Geralt of Rivia telah berakhir di Wild Hunt. Namun di bulan Desember lalu, pihak CD Projekt telah mencapai kesepakatan baru dengan penulis Andrzej Sapkowski, dan developer masih sangat bersemangat buat mengembangkan game di jagat The Witcher.
CD Projekt Red saat ini telah membangun dua semesta berbeda: Witcher dan Cyberpunk. Kiciński menjelaskan, dua franchise tersebut merupakan modal mereka meramu kreasi-kreasi digital berikutnya.
Tentu saja kini pertanyaan terbesarnya adalah, akan seperti apa game 'Witcher' selanjutnya? Jika perjalanan Geralt memang sudah selesai, maka ada kemungkinan CD Projekt Red akan memperkenalkan tokoh-tokoh baru, atau membangun permainan di rentang waktu berbeda. Saya pribadi berharap agar game memperkenankan pemain menciptakan dan mengustomisasi karakter sesuai keinginan – seperti Cyberpunk 2077.
Berbicara soal Cyberpunk 2077, developer telah mengirimkan game open world role-playing itu ke sejumlah agensi rating beberapa hari lalu. Permainan memang masih belum rampung – saat ini CD Projekt Red masih terus mengerjakannya – namun sudah dapat dimainkan dan diuji oleh pihak di luar perusahaan. Kiciński menilai, prosesnya berjalan sesuai jadwal dan developer merasa 'nyaman' dengan agenda yang telah dibuat.
Tentu saja sebelum beralih ke permainan anyar, sebagian besar staf CD Projekt Red masih harus menyelesaikan mode multiplayer Cyberpunk 2077 – secepat-cepatnya akan meluncur di tahun 2022. Kemudian sebuah tim kecil ditugaskan untuk mengerjakan setidaknya dua buah expansion pack.
Via Eurogamer.
From Our Network