Esports Ecosystem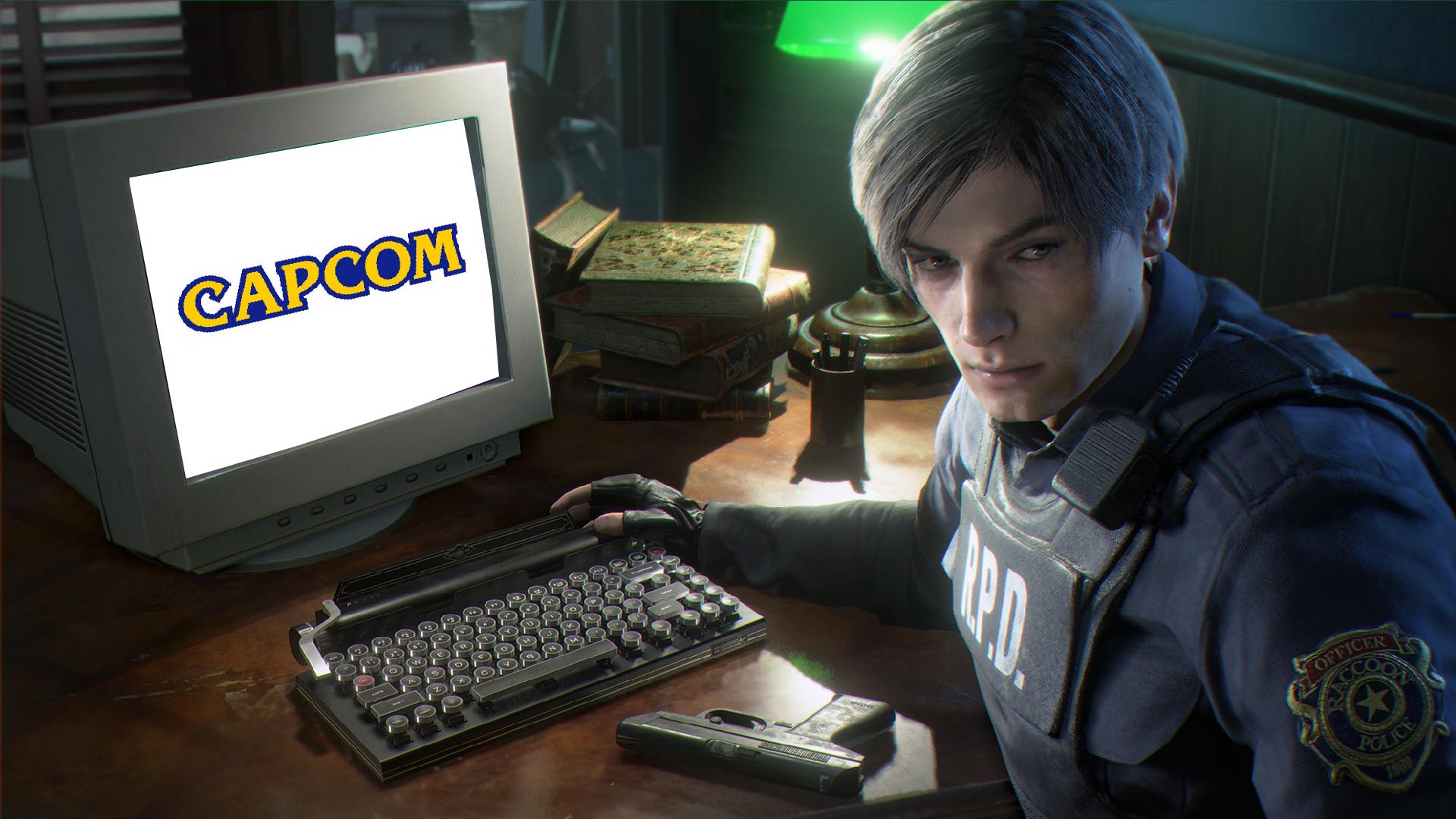 Nasib gamer PC kelihatannya akan terus membaik.
Diakui atau tidak, platform PC memang menjadi platformgame yang mampu bertahan lama dan menyuguhkan kebebasan dalam pengembangan yang tidak perlu dibatasi oleh performa yang dimiliki konsol. Apalagi jumlah gamer PC yang telah hijrah ke game original juga terus meningkat, setelah sebelumnya lebih kerap bermain bajakan.
Publisher game asal Jepang, Capcom menjadi salah satu yang akhirnya ikut menganggap serius keberadaan platform PC. Bahkan mereka akan menjadikan PC sebagai platform utama untuk penjualan mereka. Hal ini disampaikan langsung oleh sang COO Haruhiro Tsujimoto kepada media Jepang Nikkei pada saat gelaran Tokyo Game Show.
Tsujimoto bahkan mengatakan bahwa perusahaannya akan mengembangkan game mereka ke depannya yang akan mengambil fokus utama pada platform PC. Lebih lanjut dirinya berharap bahwa 50 persen penjualan Capcom pada 2022 atau 2023 nantinya berasal dari PC.
Introducing Monster Hunter Rise: #Sunbreak, a monstrous expansion to #MHRise, coming to #NintendoSwitch and PC in Summer 2022.

🦇 https://t.co/s5UoktvCifpic.twitter.com/iEx5wBH0xd

— Capcom USA (@CapcomUSA_) September 23, 2021
Hal tersebut berarti, besar kemungkinannya, game-game Capcom yang sebelumnya eksklusif console akan ikut dibawa juga ke PC di masa depan. Seperti yang terjadi pada Monster Hunter Rise, game Monster Hunter yang awalnya dirilis eksklusif untuk Switch ini baru saja diumumkan akan ikut masuk ke platform PC pada Januari 2022 mendatang.
Capcom memang menjadi salah satu perusahaan game yang merasakan keuntungan yang terus berlanjut di platform PC sejak beberapa tahun yang lalu. Game-game yang mereka luncurkan di platform PC terus disukai dan bahkan terus dimainkan hingga sekarang.
Lalu bagaimana sebenarnya data penjualan dari Capcom untuk semua game-game mereka dari berbagai platform?
Dari data yang ditampilkan, tercatat jika seri keseluruhan Resident Evil mereka telah berhasil terjual sebanyak 100 juta kopi sejak Resident Evil pertama keluar. Sedangkan game paling laris dipegang oleh Monster Hunter: World yang berhasil terjual sebanyak 17,3 juta unit.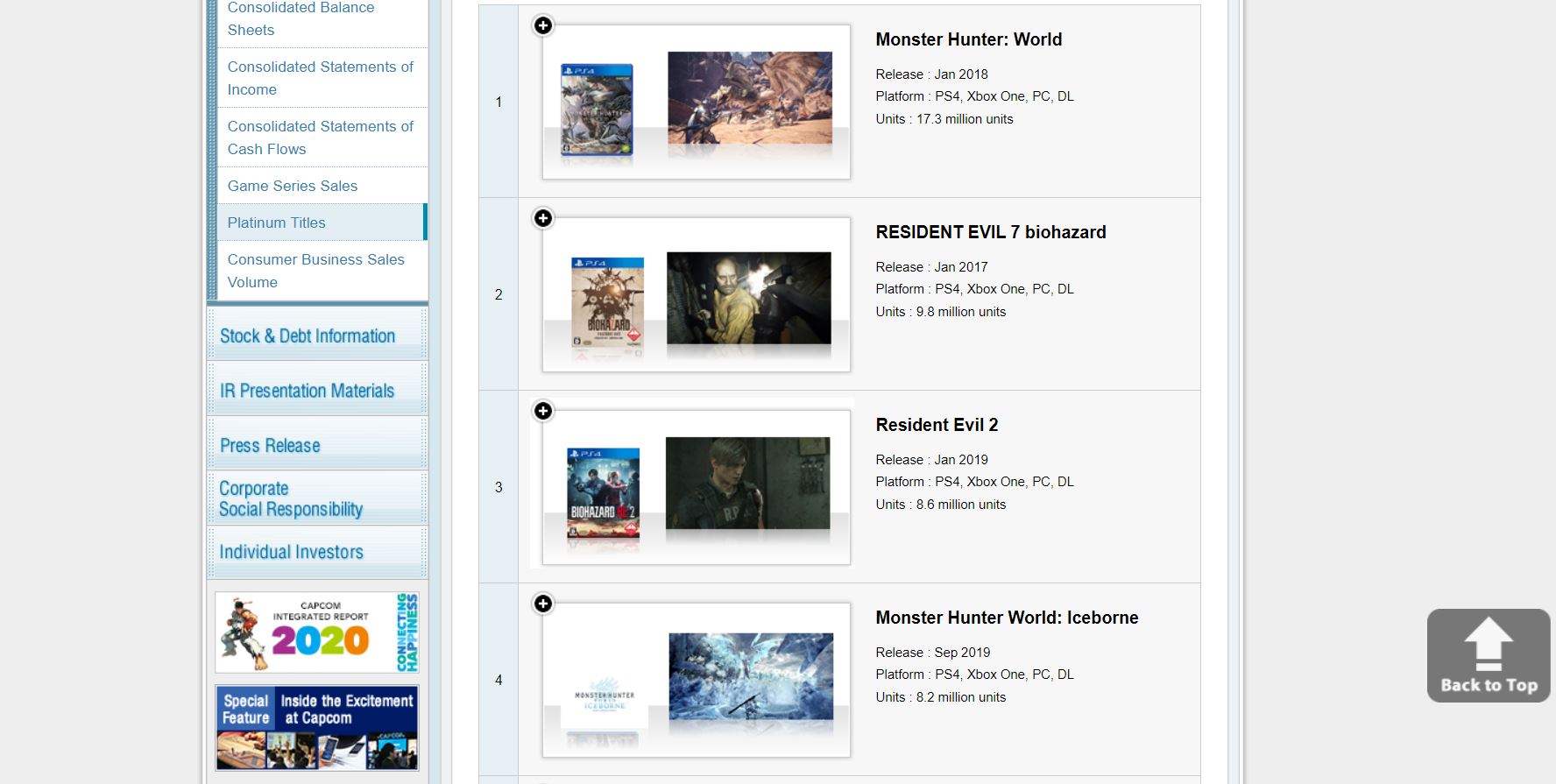 Duo Resident Evil yaitu Resident Evil 7 Biohazard dan juga Resident Evil 2 (Remake) berhasil mengikuti di posisi kedua dan ketiga dengan masing-masing terjual sebanyak 9,8 juta kopi dan 8,6 juta kopi. Ekspansi Monster Hunter World yaitu Iceborne bahkan masih berhasil menduduki peringkat empat dengan 8,2 juta kopi.
Sayangnya, data penjualan tersebut tidak menjabarkan lebih detail per platform-nya. Karena, pada bocoran data yang sempat terkuak awal tahun ini, terungkap bahwa penjualan Monster Hunter World versi PC lebih tinggi daripada versi PlayStation 4. Fakta itulah yang mungkin membuat Capcom percaya bahwa PC mampu menjadi platform utama mereka ke depannya.
From Our Network