Game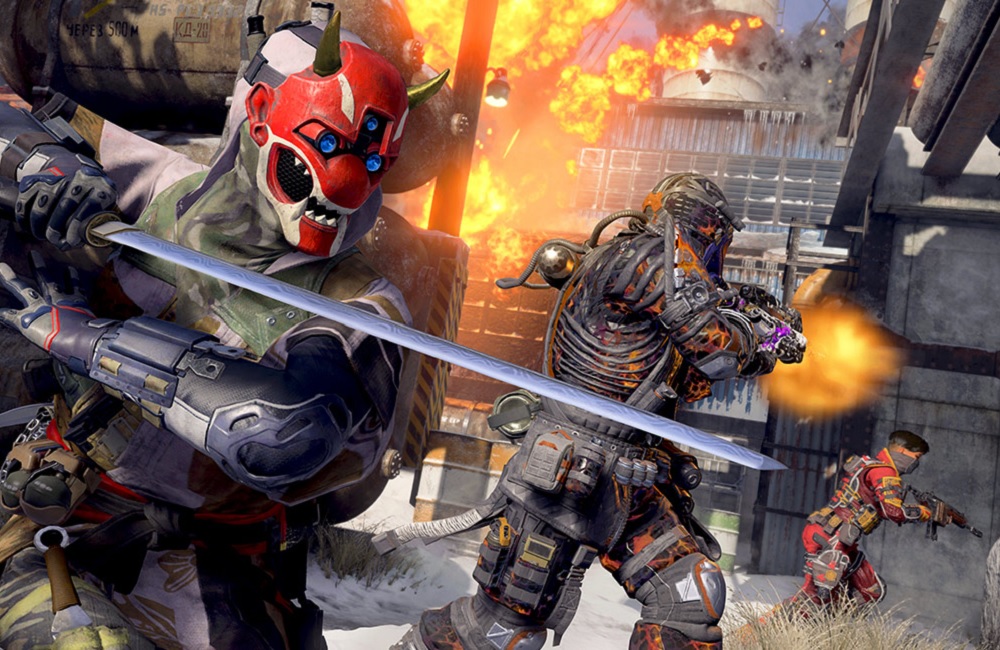 Namun belum diketahui apakah single-player hadir pula di game Call of Duty yang akan meluncur di tahun ini...
Ada kalanya mode single-player menjadi jati diri dari permainan action dan shooter. Di bagian inilah, developer mencoba membenamkan berbagai teknologi gaming mutakhir, dari mulai grafis dan fisik yang diintegrasikan pada elemen gameplay, puzzle, hingga pengembangan AI pada NPC. Tapi hal ini berubah sejak  battle royale menyerbu dan publisher mulai menjalankan strategi 'game as a service'.
Efek dari demam battle royale bisa kita rasakan di mana-mana, termasuk di franchise raksasa seperti Battlefield dan Call of Duty. Kedua nama ini 'terpaksa' menyediakan mode last man standing berskala besar demi memenuhi minat pemain, namun Call of Duty melangkah lebih jauh dengan mengorbankan campaign buat memasukkan battle royale. Black Ops 4 merupakan permainan pertama di seri itu yang tidak disertai porsi single-player.
Namun sepertinya, Activision tak berniat membuat single-player absen terlalu lama. Berdasarkan laporan sejumlah narasumber pada Kotaku, sang publisher menugaskan salah satu tim developer-nya untuk mengembalikan mode campaign di Call of Duty, walaupun boleh jadi bukan pada judul yang dirilis di tahun ini. Belum diketahui akan seperti apa Call of Duty '2019', tapi menurut rumor, game tersebut diramu sebagai penerus Modern Warfare.
Para informan mengabarkan bahwa untuk tahun 2020 nanti, Activision menunjuk tim Treyarch buat mengembangkan Call of Duty Black Ops '5'. Seperti sebelumnya, proses tersebut dibantu oleh dua studio lain di bawah Activision, yaitu Raven Software dan Sledgehammer Games. Kabarnya, game tersebut akan membawa pemain ke era Perang Dingin. Dan karena jadwal rilis yang diperkirakan mendekati pelepasan console next-gen, kemungkinan ia disiapkan sebagai permainan cross generation.
Jika laporan ini akurat, maka Activision hanya memberikan waktu dua tahun bagi Treyarch untuk menggarap game barunya (Call of Duty 2019 bukan dibuat oleh studio ini). Beberapa orang di Treyarch mengakui bahwa mereka kurang senang terhadap keputusan itu, karena Black Ops 4 saja menuntut begitu banyak waktu lembur; namun ada pula staf yang merasa gembira karena tim sudah mempunyai rencana pengembangan yang solid.
Terlepas dari respons gamer dan media yang cukup positif terhadap Black Ops 4, game shooter blockbuster ini belum dapat membantu Activision mencapai target pemasukan mereka di 2018. Narasumber bilang, publisher tengah mempertimbangkan buat mengusung model bisnis free-to-play (yang dulu begitu dibenci) untuk diintegrasikan dalam Modern Warfare baru. Beberapa orang di Activision kurang setuju dengan pendekatan ini.
Pertanyaan saya pribadi adalah, apakah 'Modern Warfare 4' juga menjagokan battle royale dan hadir tanpa single-player?