Gaming News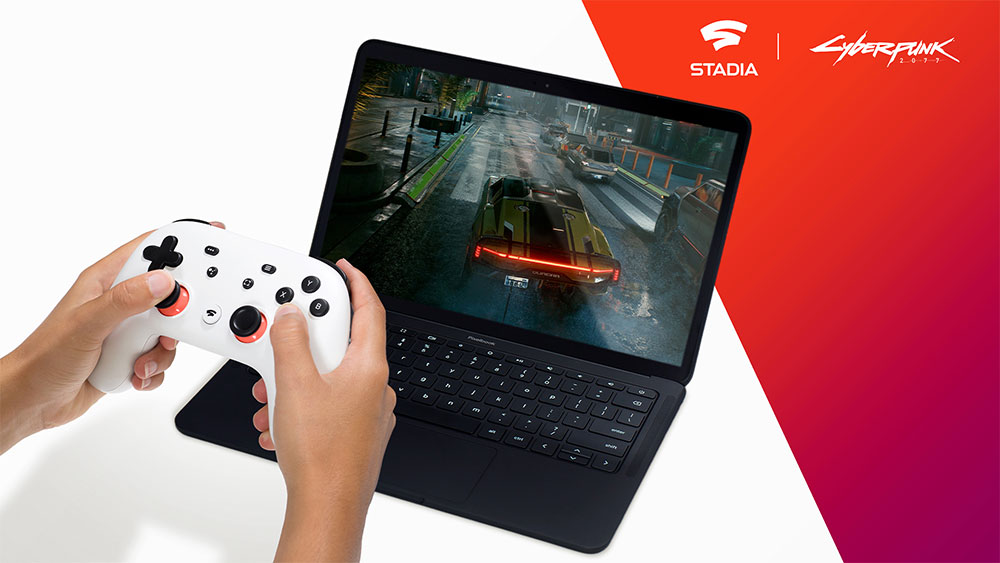 Beberapa game eksklusif yang sudah terlanjur dibuat mungkin akan dirilis dalam waktu dekat
Google Stadia dibangun di atas ambisi yang begitu besar untuk merevolusi industri gaming. Begitu besarnya, Google bahkan tidak segan membentuk studio first-party sendiri guna menciptakan permainan-permainan eksklusif untuk pelanggan Stadia.
Hampir dua tahun berlalu semenjak studio bernama Stadia Games and Entertainment itu didirikan, tapi sejauh ini belum ada satu pun game bikinannya yang berhasil dirilis. Lebih mengecewakan lagi, Google malah memutuskan untuk menutup studio tersebut per tanggal 1 Februari 2021 kemarin.
Dalam pengumuman resminya, Google menjelaskan bahwa mereka kini akan berfokus mengembangkan teknologi di balik layar Stadia sekaligus mengekspansikan bisnisnya. Konten eksklusif tidak lagi menjadi prioritas dengan dibubarkannya Stadia Games and Entertainment, meski mungkin bakal ada beberapa judul game eksklusif bikinannya yang akan dirilis dalam waktu dekat.
Dengan kata lain, mulai sekarang Stadia akan sepenuhnya mengandalkan game pihak ketiga. Ini sebenarnya bukanlah sebuah hal yang buruk, apalagi mengingat Stadia terbukti mampu menyuguhkan pengalaman bermain yang sangat baik, bahkan untuk game seberat Cyberpunk 2077 sekalipun.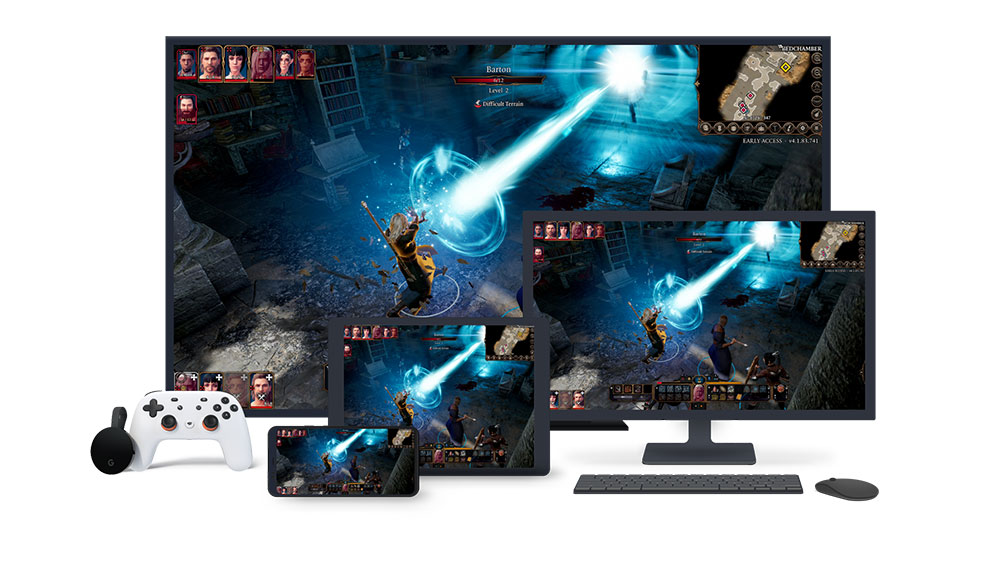 Google memastikan bahwa tidak akan ada yang berubah dari Stadia sebagai sebuah layanan. Ke depannya, mereka berniat untuk menjalin kerja sama dengan kalangan publisher game, menawarkan teknologinya sehingga bisa dipakai oleh banyak perusahaan game. Google percaya bahwa ini merupakan cara terbaik bagi Stadia untuk bertumbuh menjadi bisnis yang sustainable.
Arahan baru ini sudah bisa kita lihat dari rencana perilisan Crayta untuk PC. Crayta adalah game sandbox yang sejauh ini cuma bisa dimainkan di Stadia saja. Yang menarik dari game tersebut adalah teknologi bernama State Share, yang memungkinkan interaksi multiplayer secara seamless, dan itu tidak akan bisa terwujud tanpa dukungan arsitektur cloud milik Stadia.
Saya tidak akan terkejut seandainya nanti bakal ada lebih banyak game yang dirilis di Stadia yang menawarkan fitur State Share ini. Game-nya memang bisa kita mainkan di platform lain, akan tetapi kalau kita memainkannya via Stadia, maka kita juga bisa menikmati kepraktisan yang ditawarkan fitur State Share. Alternatifnya, pihak developer dan publisher juga bisa melisensikan teknologi ini dari Stadia.
Semua ini tentu baru sebatas spekulasi. Menjabarkan rencana ke depan Stadia secara konkret mungkin terkesan masih terlalu dini, tapi yang pasti mengembangkan game sendiri sudah tidak termasuk lagi dalam kamus mereka.
Sumber: Games Industry.