Borderlands 3: 1 Year, 4 DLCs, and 300 Hours Later
How BL3 will decide the future of Borderlands series?
I have to say at the beginning that I am a huge fan of the Borderlands series. I play all of the games from BL1, BL2, BL: TPS, and BL3. I wrote my review when the game was released a year ago. Now, it has released all of its first Season Pass DLCs -- since it will have a 2nd Season Pass. That's why I want to revisit this game to look at its progress and result so far.
I have been playing it for more than 300 hours (EPIC+Steam versions). It's not much I admit… Compared to POE 2: Deadfire, I play that game for more than 500 hours. I play Skyrim for more than 600 hours. Despite my short time playing this game, I never uninstall it from my PC.
I come and go with this game. When there is a new update, I play a little while. Yet, sadly, it can't make me stay for a long time. Nevertheless, I do appreciate Gearbox's best effort to keep updating BL3.
For a justification in writing this opinion, I have finished all 4 DLCs and 2 Takedowns. I have 4 characters (Amara, Zane, Moze, and Fl4k) finished their main story campaign and reached the latest level cap (65). Last, before we go further, spoilers alert!
Stale Storytelling
This is my biggest gripe with BL3. Indeed, the previous game (BL: TPS) doesn't deliver an outstanding plot, but BL2 is amazing from a storytelling point of view.
Let's dig deeper on each part of the game and compare it with BL2.
From the base game, BL2 has Handsome Jack as a remarkable nemesis. He is funny and annoying at the same time, which is not easy to create such a character.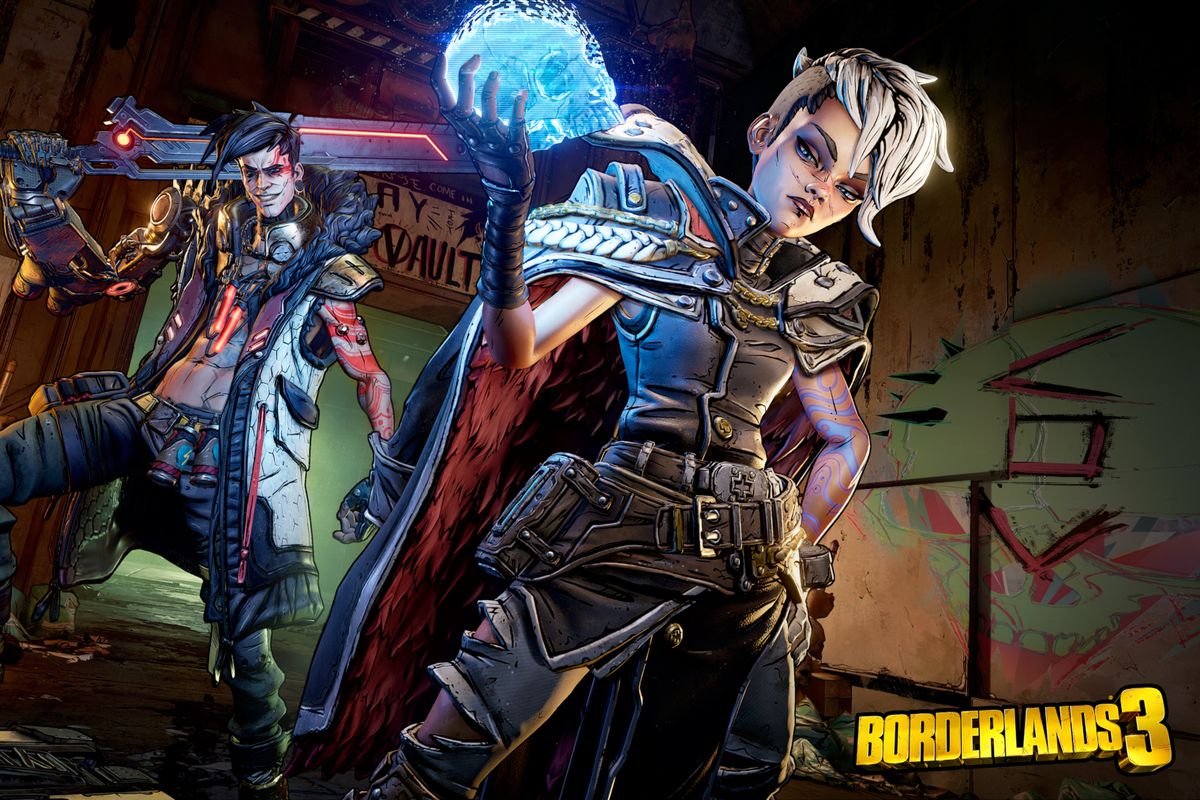 BL3? It has annoying characters. Tyreen and Ava, I hate them. Gearbox fails to redeem Tyreen or Ava even after 4 DLCs.
Still, on the main story of BL2, Claptrap is featured in most parts of the campaign. In BL3, Claptrap doesn't get enough spotlight. To be fair, Claptrap is my favourite character in the Borderlands franchise.
The story of Angel and Roland in BL2 are remarkable. It's heartbreaking, yet Gearbox manages to deliver it delicately. Maya and Lilith's story in BL3? Not so much. Maya's death is annoying, thanks to Ava. Lilith is made so weak deliberately in BL3 when she is, in fact, should be the most powerful Vault Hunter.
How about the DLCs?
All DLCs from BL2 are memorable or, at least, offer funny characters in each part. Captain Scarlett (1st) DLC gives Shanks and Herbert that always make me giggle every time I remember them. Mr Torgue (2nd) DLC? Well, who doesn't like Torgue? Hammerlock (3rd) DLC also has a funny main antagonist, especially if you remember the final battle.
BL3 also fails to deliver a meaningful ending with its last DLC. Meanwhile, the last campaign DLC from BL2, Tiny Tina's, is one of the best DLCs I ever played -- along with The Witcher 3's Blood and Wine.
How about the DLCs from BL3? Even if I played it more recently, I have trouble remembering most characters from those DLCs. Sure I remember Timothy and Krieg, but they are in the previous games. The only new memorable character in BL3 DLC is Burton Briggs from Tentacle (2nd) DLC.
I do think that the writers on BL2 are so much better than the writers on BL3. In BL2, it knows its strongest selling point -- silly jokes and characters with a heartbreaking twist. While in BL3, I am not sure what Gearbox is trying to do with its story.
Do fans love Claptrap and Tiny Tina? Sure let's give them more spotlight in BL2. But, noooo… You guys won't see them enough in BL3. To be fair, sure Claptrap has a funny tale in Tentacle DLC, and we have Krieg as the main focus in DLC 4, but I think it's just not enough -- especially when they can't create the same level of goofiness using new characters.
Last but not least, there is no follow-up with the war that was mentioned at the end of BL: TPS. I am frustrated when it isn't presented in the base game. I hoped it would be brought up in the DLCs. Yet, Gearbox manages to torment me once again.
Evolved Gameplay
Although I'm still disappointed Gearbox doesn't want to bring new playable characters as DLC, Gearbox has done a better job in the gameplay aspect of BL3 -- compared to its storytelling.
Let's discuss the gameplay throughout the updates. At launch, every character was quite balanced. It's not perfectly balanced though since Zane had the worst class mods compared to others.
However, it's getting worse when Gearbox launched Mayhem Mode and higher level caps. Fl4k and Moze suffered a lot because of their action skills were not scalable. Fl4k's pets were useless because their damage and health couldn't compete at higher levels. Even though Amara has been consistent enough, her build variety was very narrow.
The only scaling damage was from the guns for a long time. Skill action, melee, and pets' damage didn't scale at all. Although thankfully, it's fixed now, I think it shouldn't be a problem at all if Gearbox learned their mistake from BL2.
The balancing problem with BL2 is caused by non-scaling damage besides from guns. That's why Salvador is the only beast in OP levels while the others can't compete with him in terms of damage.
Again, luckily, Gearbox addressed the problem in BL3 in June 2020 along with the release of Bounty of Blood (DLC 3). Still, it takes too long if you ask me. BL3 was released in September 2019 and Gearbox should have realized their mistake from BL2. So, I don't get why they need 9 months to fix that problem in BL3.
Even now, a year after release, BL3 still has balancing problem. For example, Fl4k's blue skill tree capstone is still useless. Meanwhile, Moze's blue skill tree capstone is far more useful than the others.
Gearbox plans to release the 4th skill tree for each character. While the plan gives me hope, it causes some concerns.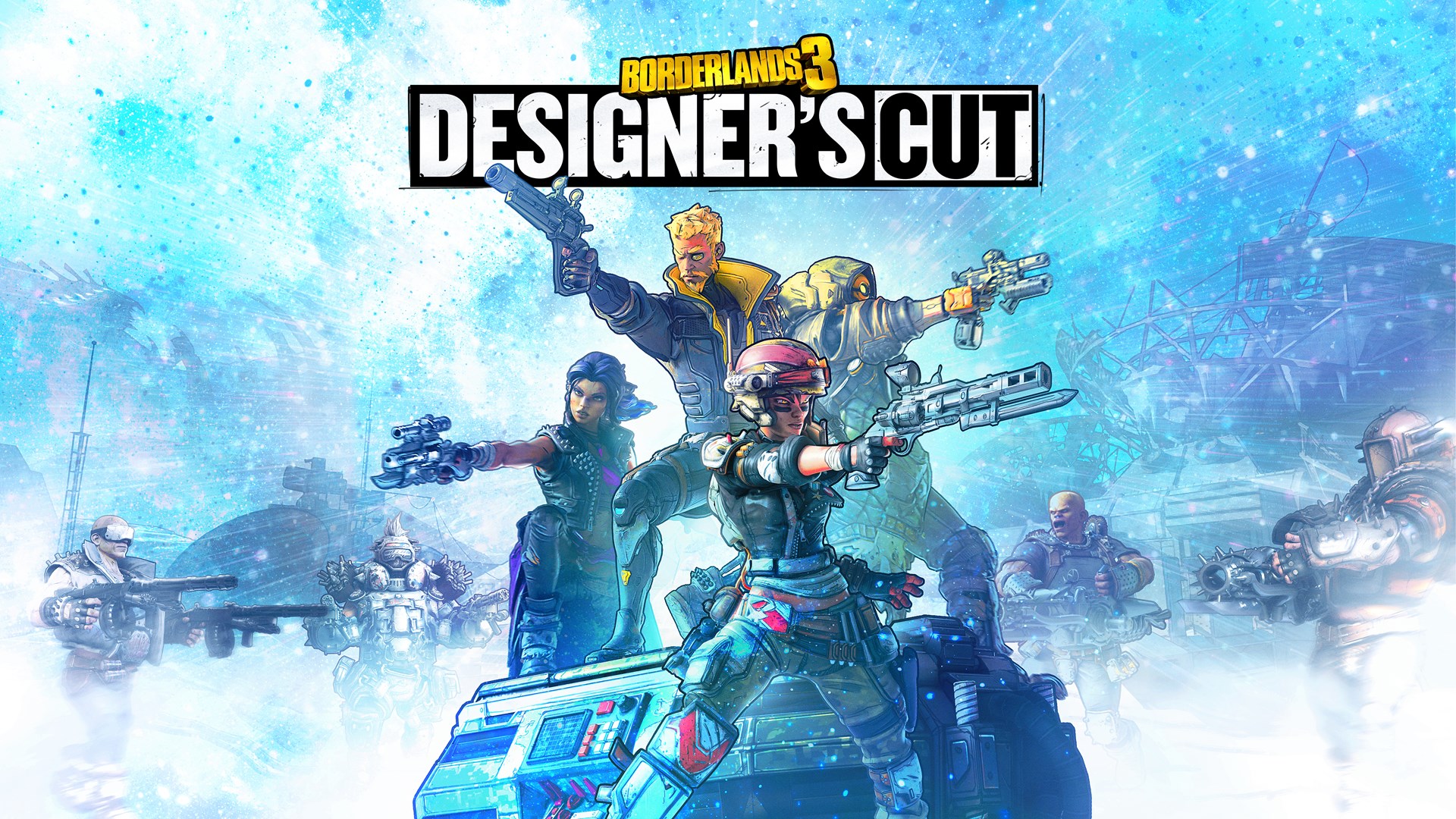 First, why does it take so long? Considering the new skill trees are the equivalent of new DLC characters, let's compare it again with BL2. In BL2, Mechromancer was released one month after initial BL2 release date. While Krieg, he was released 7 months later. It didn't take a year to release 2 new characters (each character has 3 skill trees), yet it takes more than a year for a new skill tree for four characters.
The second concern, it takes so long and so many updates for BL3 to reach its current state. Yet, not every initial balancing problem is fixed. So, will Gearbox create more problems with new skill trees?
Conclusion
Gameplay-wise, I know that Gearbox manages to fix the scaling problem and I appreciate that. However, as I mentioned earlier, it shouldn't be a problem in the first place.
Moreover, even after a year and 4 DLCs, there are some problems regarding bugs and balancing. Indeed, it's better than BL2 since Gearbox didn't manage to fix that. However, BL2 allows modding (through patches and Phyton SDK), which enables the community to fix so many gameplay problems.
Story-wise, BL3 is definitely worse than BL2 in so many aspects (including DLCs). Gearbox really needs to find a better writing team to handle their next game.
Finally, even after all of that, I still have hope for BL3 and Gearbox. I will probably buy the 2nd Season Pass and play it when the time comes. I will definitely buy and play the next Borderlands game too. However, for me, the next Borderlands game will be the last chance.