Esports Ecosystem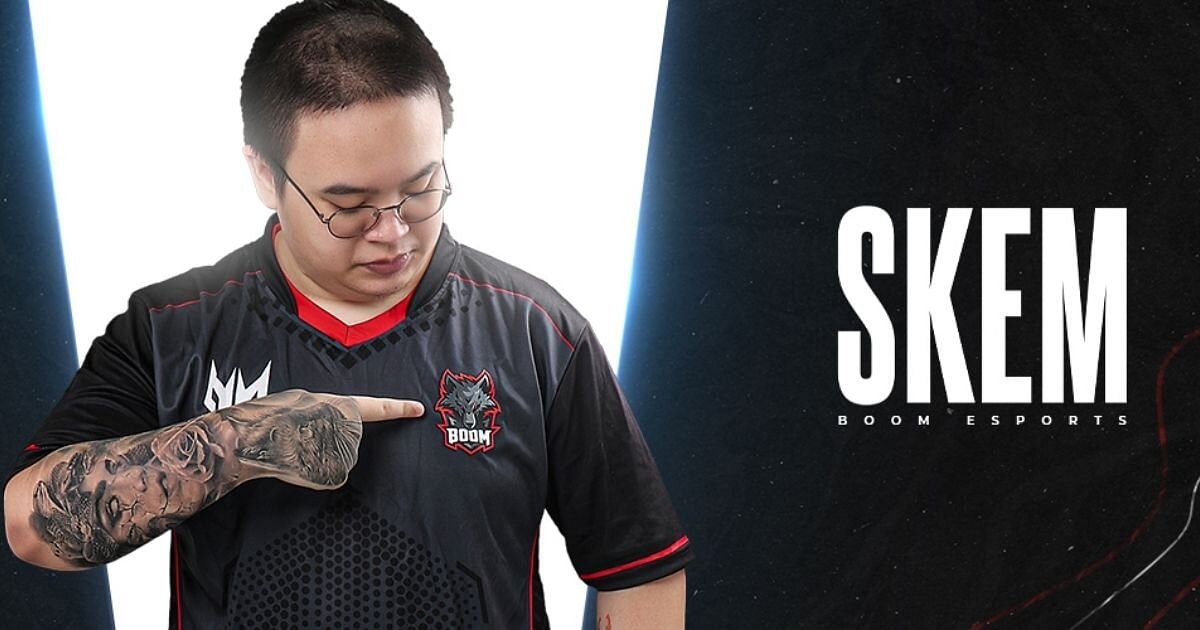 Skem dan Yopaj menjadi pemain Filipina pertama yang resmi mengisi roster Dota 2 tim BOOM Esports.
BOOM Esports baru saja meresmikan dua pemain baru berkebangsaan Filipina, Rolen Andrei Gabriel "Skem" Ong dan Erin Jasper "Yopaj" Ferrer ke jajaran roster Dota 2.
Kabar kedatangan pemain baru ke tim BOOM Esports sendiri sudah diprediksi sejak pengumuman keluarnya tiga pemain yaitu Khezcute, Hyde, dan Dreamocel.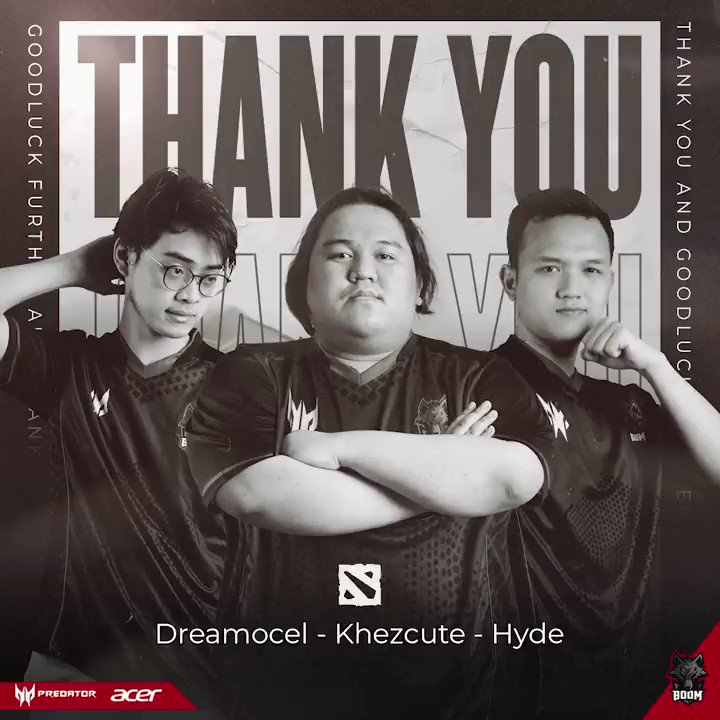 Skem dan Yopaj akan sama-sama memulai karier perdananya dengan tim esports asal Indonesia, BOOM Esports. Meski demikian, pihak tim belum mengumumkan secara resmi posisi yang akan diisi skem, sedangkan Yopaj akan mengisi posisi midlane.
Seminggu sebelumnya, terjadi pengumuman perubahan roster Dota 2 baik dari OB.Neon dan BOOM Esports. Rumor kedatangan mantan pemain OB.Neon ke tim BOOM memang sudah berhembus mengingat waktu perubahan roster yang sama.
BOOM Esports Lepas Dari Roster Full Indonesia
Kedatangan Skem dan Yopaj seakan membuka lembaran baru bagi BOOM Esports yang sebelumnya menggunakan formasi full pemain Indonesia. Bahkan, pemain yang setia menemani BOOM Esports seperti Khezcute tidak lepas dari target perubahan roster.
"Halo semua! Saya skem dan saya sekarang bagian dari BOOM Esports. Saya sangat senang bermain di bawah nama tim BOOM Esports. Tolong terus dukung kami. Stay Hungry Beast!" ujar Skem.
Welcome Skem! 🇵🇭🇮🇩
.
Which role do you think will be best suited for Skem? Hopefully, with his experience in the world of DOTA 2, he can bring some fresh air to our new DOTA 2 roster. Stay tuned to our social media for more roster updates! pic.twitter.com/3LrL3uJqKf

— BOOM Esports (@boomesportsid) September 3, 2021
Dengan kedatangan dua pemain baru, berikut jajaran tim Dota 2 dari BOOM Esports:
Rafli Fathur "Mikoto" Rahman (transfer listed)
Saieful "Fbz" Ilham
Rolen Andrei Gabriel "skem" Ong
Erin Jasper "Yopaj" Ferrer
Another addition to our newest roster, please welcome @YopajDota !
.
Yopaj will be the midlaner for our DOTA 2 team. Let's give him a warm welcome! Don't forget to follow & keep an eye on our social media for more updates! pic.twitter.com/sNXvWkpghy

— BOOM Esports (@boomesportsid) September 4, 2021
Skem sendiri sudah memperkuat OB.Neon lebih dari setahun lamanya. Selama membela tim tersebut skem sudah mengisi 3 posisi yaitu soft support, offlane, dan safelane.
Yopaj juga memiliki chemistry yang sangat baik ketika bermain dengan skem saat membela OB.Neon.
Sumber: OB.Neon
Hal ini terbukti dari performa terbaik OB.Neon pada gelaran Singapore Major 2021 ketika mereka sukses finis di posisi 5-6. Meski demikian, performa tim Neon menurun drastis setelah turnamen tersebut apalagi ditambah perubahan beberapa pemain.
Kehadiran Skem dan Yopaj ke tim sesuai dengan ucapan CEO BOOM Esports, Gary Ongko Putera yang mengatakan bahwa roster timnya tidak harus berkewarganegaraan Indonesia tapi terbuka untuk pemain internasional.
Di sisi lain, Mikoto juga dikabarkan telah keluar dari BOOM meski belum resmi diumumkan. Kabar ini datang setelah Mikoto terlihat mengikuti kualifikasi BTS Pro Series S8: SEA bersama tim Tolong Hamba.
BOOM Esports sendiri mendapatkan slot direct invite di ajang tersebut yang berarti besar kemungkinan Mikoto akan dilepas dari roster apalagi setelah pengumuman datangnya Yopaj.
BTS Pro Series S8: SEA sendiri akan bergulir pada 6 September 2021 mendatang. Jadi BOOM Esports setidaknya perlu mengumumkan 2 pemain lainnya dalam waktu dekat.
From Our Network