Esports Ecosystem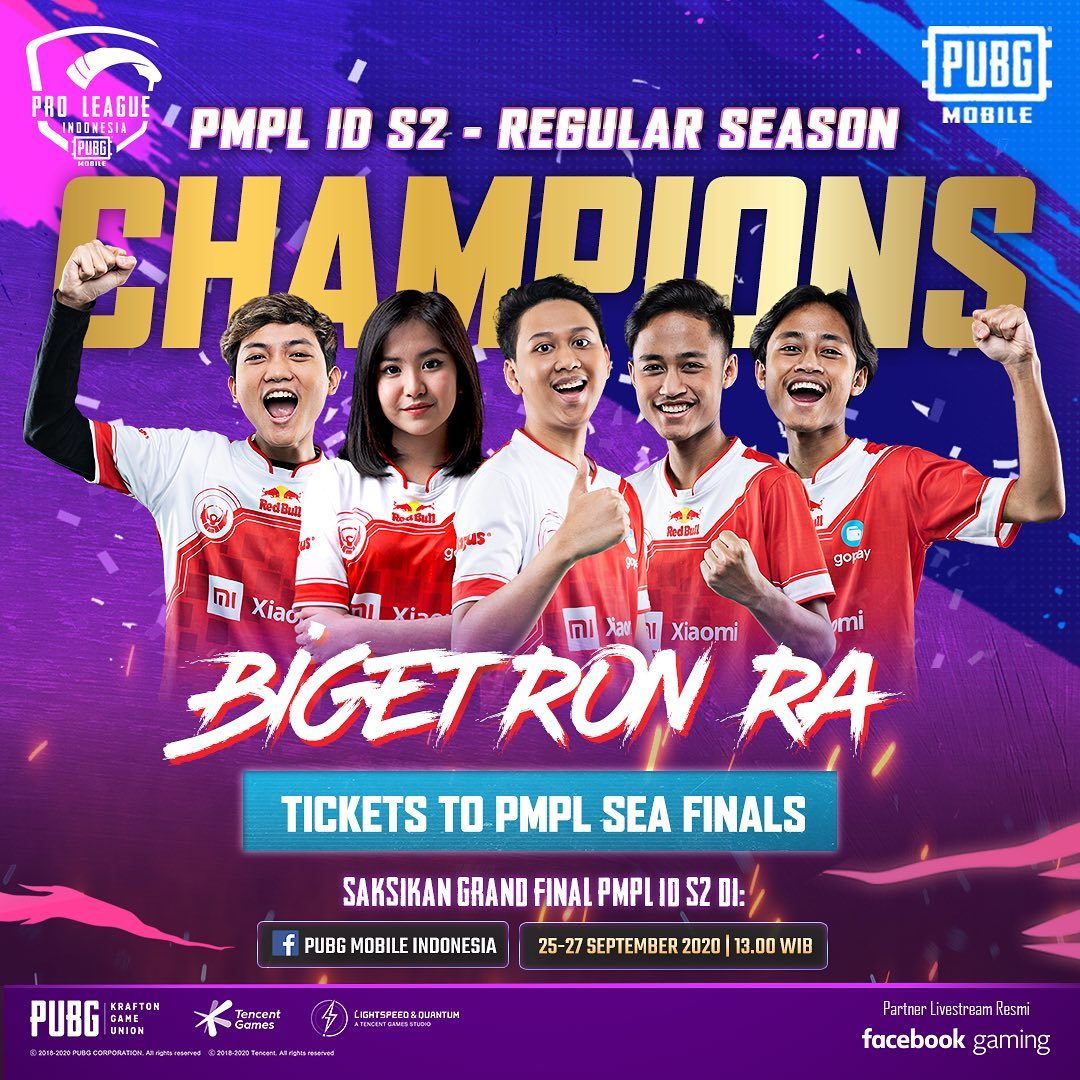 It almost seems they handicapped themselves during some weeks.
Last week, it was a Super Week for the Regular Season of PUBG Mobile Professional League Indonesia (PMPL ID) Season 2. 8-10 September 2020 should be the Week 5 and 11-13 September became the Week 6. It's also the end of Regular Season for PMPL ID Season 2. You could read the recap and viewership numbers of Week 5 and 6 in here.
What makes Season 2 interesting is the Bigetron Red Alien's (BTR) journey throughout the Regular Season. It almost feels like BTR was giving false hope to the other team for the first few weeks. If you're following the PUBG Mobile (PUBGM) esports scene, you should know that BTR has been the strongest team from Indonesia for years. They dominate every major PUBGM national tournament. They even earned the title of world's champion when they won PMCO Fall Split Global Finals 2019. Besides that, they also won the PMWL 2020 East Season Zero by being the strongest in Asia.
During the Regular Season of PMPL ID S2, they started strong by finishing on the top leaderboard on Week 1. Then, they started slowing down in the following weeks. On Week 2, they ended up at the 8th position. Then, on Week 3, they were on the 18th rank from 24 teams. Week 4, they climbed back by gathering 126 points and reached the 4th place. Week 5, they showed their real power by leading the leaderboard with 77 points more than the 2nd place. Finally, they managed to get to the 2nd position on Week 6 leaderboard. They finally finished at the top on the final leaderboard with 427 points and 404 kills.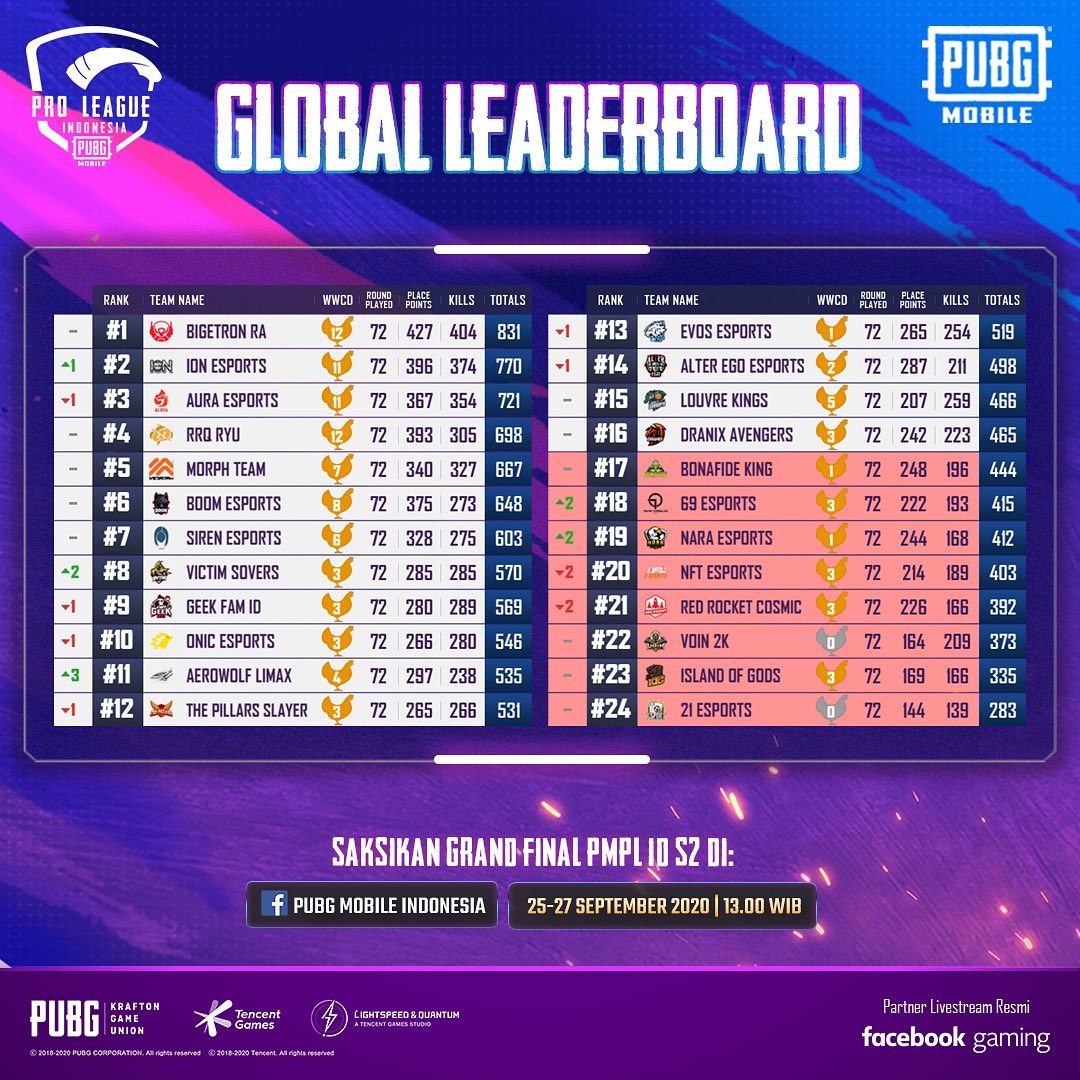 It really seems they are having a holiday season or hiding some of their strategies on some weeks.
However, PMPL ID S2 is not over yet. There is still a Playoffs (25-27 September 2020) which will pit top 16 teams to finally show who's the real champion of PMPL ID S2. Will BTR hold their title as the best professional PUBGM team this season?
Feat image via PUBG MOBILE Esports Indonesia
From Our Network