Esports Ecosystem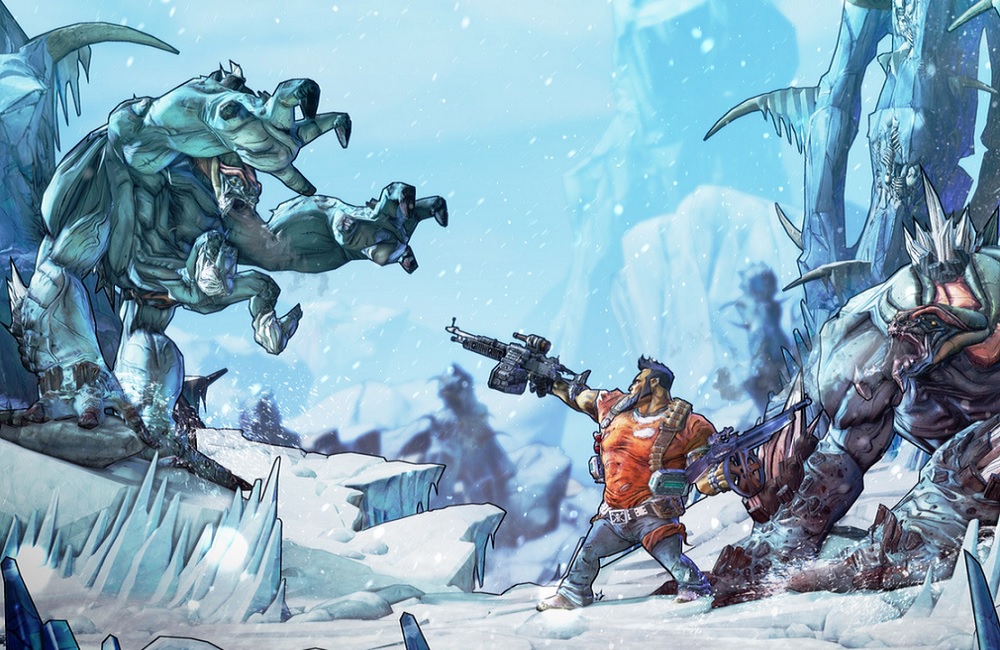 Proyek tersebut dikerjakan oleh 300 developer di markas Gearbox Software di Texas, dibantu oleh 70 staf studio baru di Kanada.
Sebagai sekuel dari permainan pertama yang dirilis di tahun 2009, Borderlands 2 memperoleh pujian dari para gamer dan sukses secara komersial (terjual lebih dari 13 juta kopi), mendorong Gearbox untuk mem-porting permainan shooter open-world itu dan segala DLC-nya ke console current-gen. Kini, para penggemarnya menanti dengan gemas permainan selanjutnya di seri tersebut.
Namun terdengar kabar menarik minggu lalu, tepatnya saat panel Inside Gearbox Software dilangsungkan di acara PAX West. Di sana, CEO Randy Pitchford mengungkapkan bahwa 90 persen staf studio ini sedang menggarap sebuah proyek baru yang 'sangat ditunggu oleh fans'. Dan melihat daftar franchise milik Gearbox, Borderlands tentu saja berada di urutan kepopularitasan tertinggi, di atas Brothers in Arms dan Battleborn.
Menurut Pitchford, para penonton datang ke acara tersebut karena mereka berharap ada pengumuman atau informasi lebih lanjut mengenai Borderlands 3. Tanpa mengonfirmasi permainan yang sedang dikembangkan timnya, katanya proyek itu dikerjakan oleh 300 developer di markas Gearbox Software di Texas, dibantu oleh 70 staf studio baru di Kanada. Selain itu, terdapat pula dukungan eksternal berjumlah 50 sampai 100 orang.
Petunjuk lain mengenai game anyar Gearbox sempat tersingkap di bulan April tahun lalu (waktu itu dalam PAX East). Scott Kester diketahui telah terpilih lagi menjadi art director setelah sebelumnya menangani Battleborn, kemudian Mikey Neumann juga ditugaskan kembali sebagai penulis di permainan baru itu.
Meski informasi tersebut cukup spesifik, sang CEO tetap mengingatkan bahwa yang ia sampaikan ini bukanlah pemberitahuan resmi mengenai eksistensi dari Borderlands 3. Pitchford menjelaskan, "Sebuah produk pada dasarnya tidak ada hingga nanti saat ia diumumkan secara resmi."
Jika game Borderlands selanjutnya memang sedang digodok, belum diketahui apakah Gearbox Software akan sekedar menambahkan angka tiga di belakang judulnya, atau malah memberinya nama baru. Setelah Borderlands 2 dilepas, setidaknya ada dua game bertajuk Borderlands turut dirilis: Tales from the Borderlands kreasi Telltale Games (di bawah lisensi Gearbox) serta Borderlands: The Pre-Sequel yang mengisi celah cerita antara Borderlands pertama dan kedua.
Randy Pitchford mengingatkan bahwa kini Gearbox turut beroperasi sebagai publisher. Sejauh ini, permainan Borderlands selalu dipublikasi oleh 2K Games (Kecuali Tales from the Borderlands), tapi sepertinya franchise ini dimiliki penuh oleh Gearbox Software – yang merupakan perusahaan video game privat.
Sumber: DualShockers dan PCGamesN.
From Our Network