Esports Ecosystem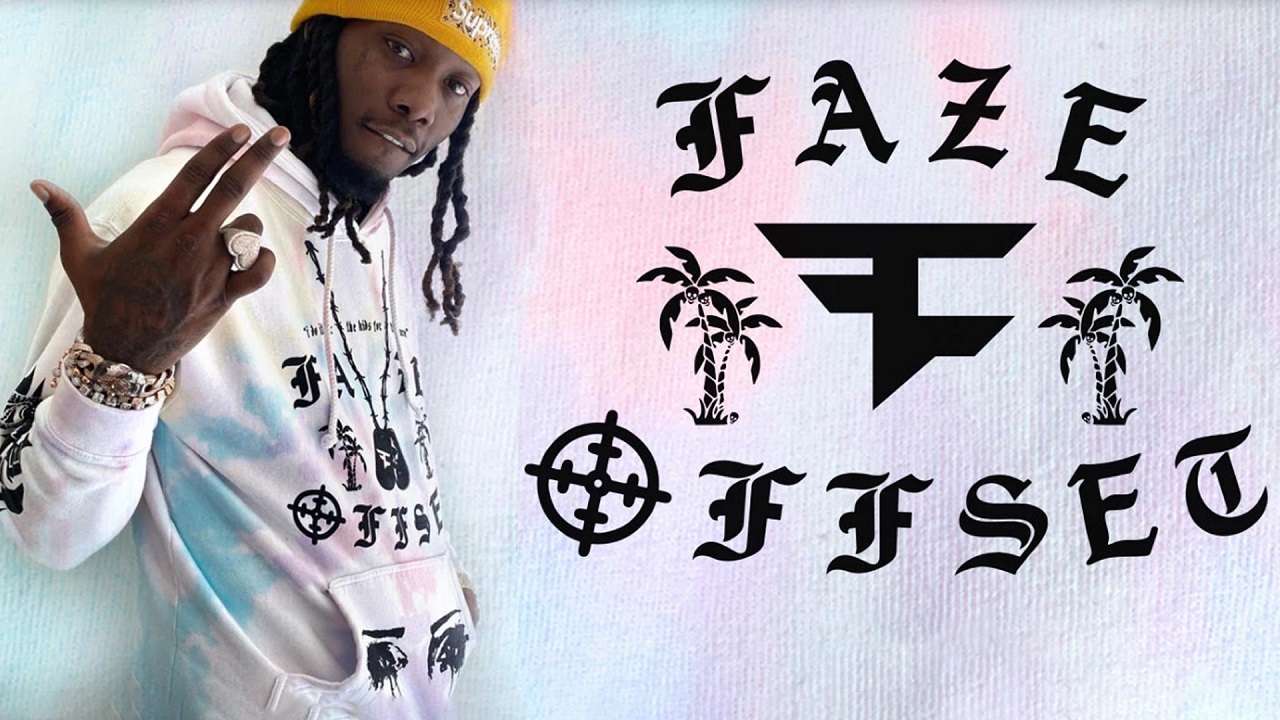 Offset ingin mengembangkan komunitas gaming untuk anak-anak yang dianggap bermasalah
Pada Agustus 2019, rapperKiari Kendrell Cephus yang dikenal dengan nama Offsetmenanamkan investasi untuk organisasi esports FaZe Clan. Pada 22-23 Februari 2020, mewakili Atlanta di Call of Duty League, FaZe menjadi tuan rumah dan bertanding melawan Florida Mutineers. Offset juga hadir dalam pertandingan tersebut.
Saat kembali ke Atlanta, yang merupakan kampung halamannya, Offset memberikan donasi untuk American Cancer Society. Selain itu, dia juga membawa 200 anak-anak yang dianggap bermasalah untuk menghabiskan waktu di Axis Replay Center. Tujuan Offset melakukan hal ini adalah untuk memperkenalkan anak-anak itu ke komunitas gaming dan esports. Dia ingin agar anak-anak bermasalah tersebut bisa tumbuh dewasa tanpa terjerumus ke jalan yang salah. Dia mengungkap, dia juga berencana untuk mengumpulkan donasi untuk mengirimkan ratusan anak-anak bermasalah ke program summer camp di Axis, yang berlangsung selama satu minggu.
The Atlanta Takeover… @ATLFaZepic.twitter.com/GM4kzsSEYX

— FaZe Clan (@FaZeClan) February 27, 2020
"Di Atlanta, banyak orang yang tidak memiliki uang lebih untuk membeli PlayStation terbaru seharga US$400. Ini membuat anak-anak tumbuh lebih cepat dan terkadang, mereka bisa terjerumus ke hal-hal salah," kata Offset, menurut laporan Forbes. "Jadi, saya ingin membangun komunitas yang sudah ada di Atlanta. Kita hanya tidak memiliki fasilitas dan tempat bagi anak-anak sehingga mereka bisa bermain game dan melakukan streaming."
Salah satu hal yang memotivasi Offset untuk mendukung komunitas gaming dan esports di Atlanta adalah masuk ke dunia gaming membuka peluang bagi seseorang untuk mendapatkan uang dengan menjadi streamer. Dia bercerita, dia memiliki teman gamer asal Kanada bernama Royalize yang yang mendapatkan US$3.000 per bulan setelah menjadi streamer.
"Saya menelpon dia jam lima pagi atau pukul dua malam, dan dia sedang bermain. Memang itu gaya hidupnya," ujar Offset. "Dia bisa membantu ibunya untuk membayar tagihan. Menjadi streamer memberikan kesempatan padanya untuk membantu keluarganya dengan melakukan sesuatu yang dia sukai." Dia menambahkan, menjadi streamer bisa membantu anak-anak untuk belajar menjadi pengusaha. Jika mereka menjadi streamer, mereka bisa menabung dan pada saat yang sama, terhindar dari gaya hidup yang bermasalah.
Alasan lain Offset berkeras untuk mengembangkan komunitas gaming di Atlanta adalah karena dia menganggap, komunitas gamer adalah komunitas yang positif. "Kami semua adalah teman dan tidak ada orang yang bersikap negatif, bahkan ketika kami saling bersaing dengan satu sama lain," ujar Offset. "Bahkan para streamer terbaik di dunia, streamer di FaZe, tidak memerhatikan komentar negatif." Dia bercerita, ketika ada orang yang memberikan komentar negatif ketika dia tengah melakukan streaming, maka penonton yang lain yang akan meminta orang tersebut untuk pergi.
Sumber header: Inven Global
From Our Network