Gaming News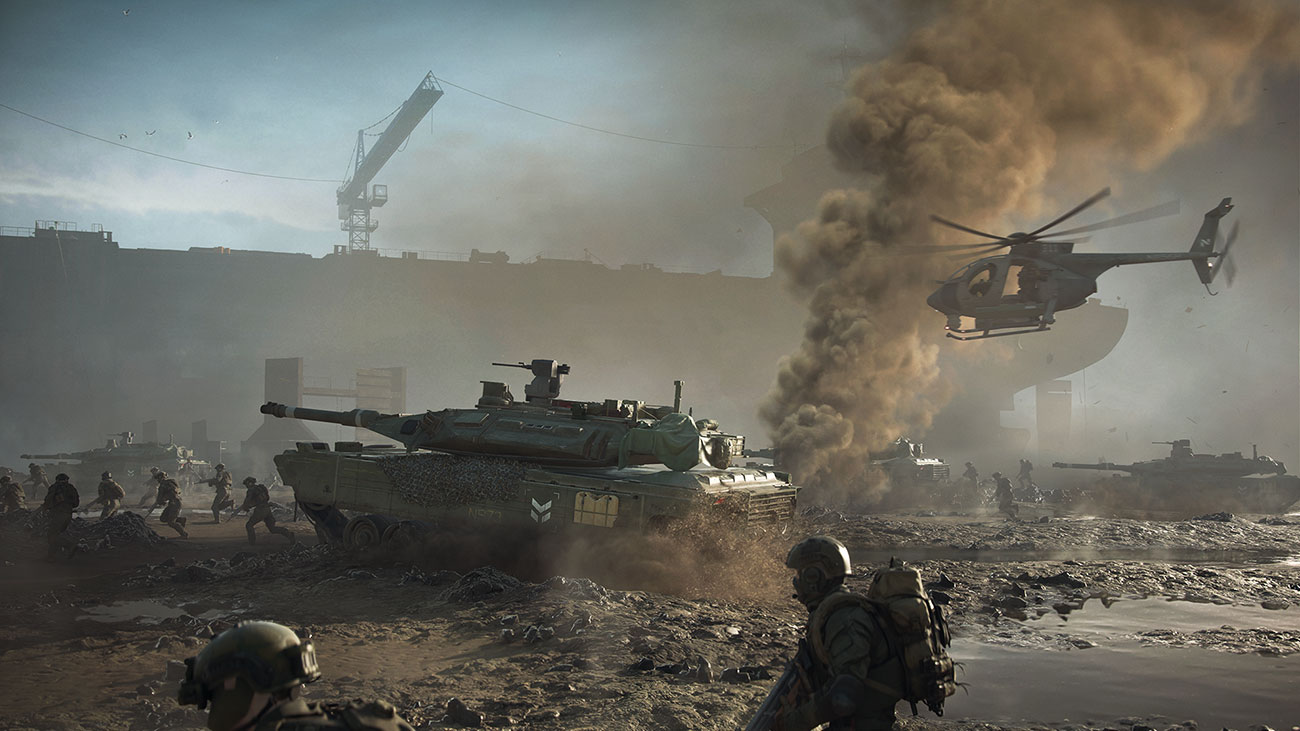 Wacana "Battlefield universe" ini bakal melibatkan karya dari berbagai studio sekaligus, dengan CEO Respawn yang mengawasi perkembangannya secara keseluruhan
Peluncuran Battlefield 2042 baru-baru ini diwarnai oleh banyak problem. Namun hal itu tidak mencegah EA memiliki rencana besar untuknya. Bagaimanapun juga, Battlefield sudah menjadi salah satu franchise andalan EA semenjak mereka mengakuisisi DICE di tahun 2006.
Berdasarkan laporan dari GameSpot, EA tengah sibuk menyiapkan rencana untuk menciptakan sebuah "Battlefield universe". Rencana spesifiknya seperti apa masih belum diketahui, tapi yang pasti bakal melibatkan lebih dari satu proyek dari berbagai studio sekaligus, dan yang semuanya saling terhubung satu sama lain.
Guna mengeksekusi wacana tersebut, EA pun menunjuk Vince Zampella, co-founder sekaligus CEO Respawn Entertainment (studio yang membuat Titanfall dan Apex Legends), untuk mengawasi pengembangan franchise Battlefield secara umum. Ripple Effect, studio yang bertanggung jawab atas mode Portal di Battlefield 2042, kabarnya juga bakal mengerjakan sebuah "experience baru" di universe Battlefield 2042.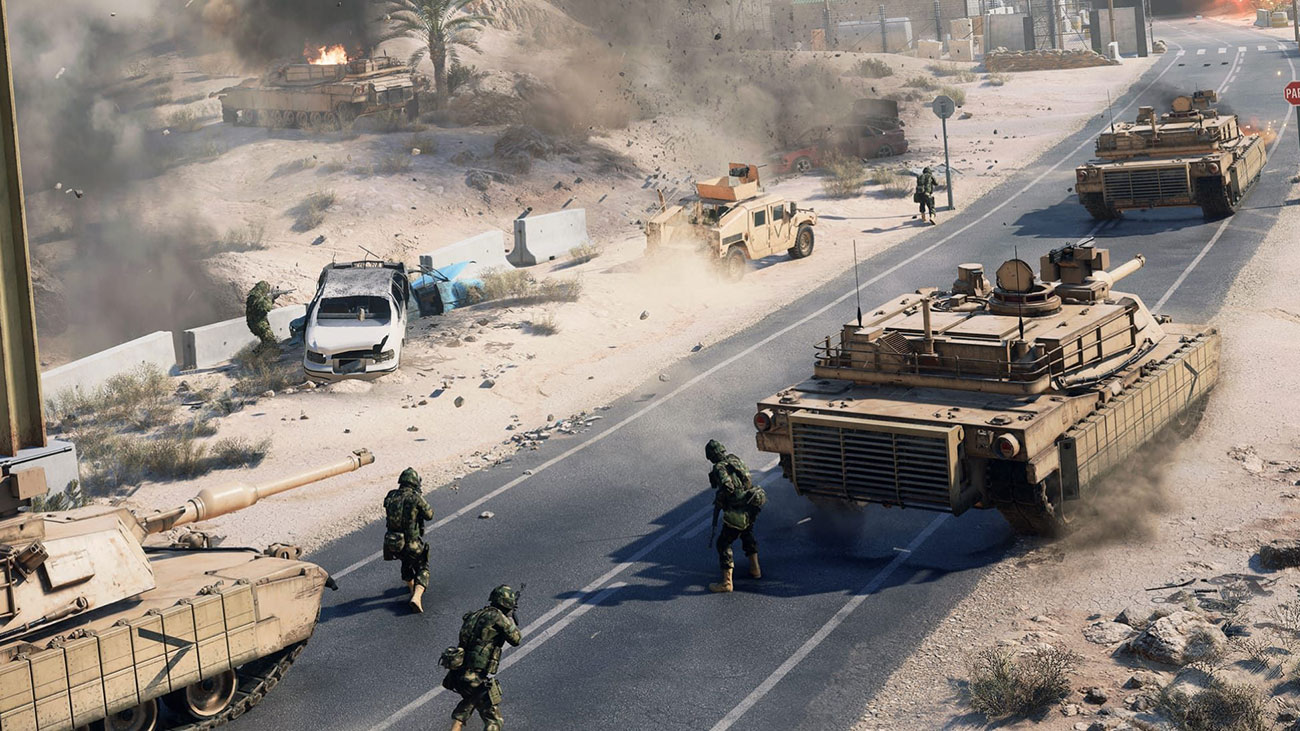 Tidak cukup sampai di situ saja, EA juga tengah menyiapkan sebuah studio baru di kota Seattle yang akan dikepalai oleh Marcus Lehto, co-creator franchise Halo sekaligus pencipta karakter Master Chief. Lehto bergabung dengan EA pada bulan Oktober lalu setelah sempat menjalankan studionya sendiri, V1 Interactive, selama sekitar lima tahun.
Studio baru yang belum bernama ini kabarnya bakal berkolaborasi dengan DICE dan Ripple Effect untuk memperluas narasi dan pengembangan karakter di seri Battlefield. Apakah ini berarti ke depannya Battlefield 2042 bakal kedatangan single-player campaign? Mungkin saja, tapi tidak menutup kemungkinan juga Lehto dan timnya bakal mengerjakan game Battlefield baru.
Asumsinya, sosok seberpengalaman Lehto tidak mungkin cuma dipercaya mengembangkan konten pelengkap semata. Byron Beede, eks veteran Activision yang belum lama ini direkrut oleh EA, mengatakan bahwa apa yang dikerjakan studio baru di bawah kepemimpinan Lehto itu bakal menjadi fondasi atas semua hal yang berhubungan dengan narasi di universe Battlefield.
My last decade with the team at @EA_DICE has been nothing short of amazing. There have just been so many great memories working with our teams. But I have now made one of the hardest decisions of my life, to leave DICE and Electronic Arts. pic.twitter.com/NVck19pSkh

— Oskar Gabrielson (@ogabrielson) December 2, 2021
Dalam kesempatan yang sama, general manager DICE, Oskar Gabrielson, memutuskan untuk hengkang, dan posisinya kini digantikan oleh mantan studio director Ubisoft Annecy, Rebecka Coutaz. Sepintas ini mungkin terdengar sebagai buntut dari banyaknya permasalahan yang dialami Battlefield 2042, tapi kalau memang demikian, semestinya bakal ada jeda sebelum EA menunjuk penggantinya.
Battlefield 2042 boleh memberikan impresi awal yang buruk, akan tetapi statusnya sebagai sebuah live service game berarti EA dapat terus menyempurnakannya seiring berjalannya waktu. Dan ternyata rencana mereka bukan sebatas membenahi saja, melainkan juga mengembangkan franchise-nya lebih luas lagi.
Sumber: GameSpot.