Esports Ecosystem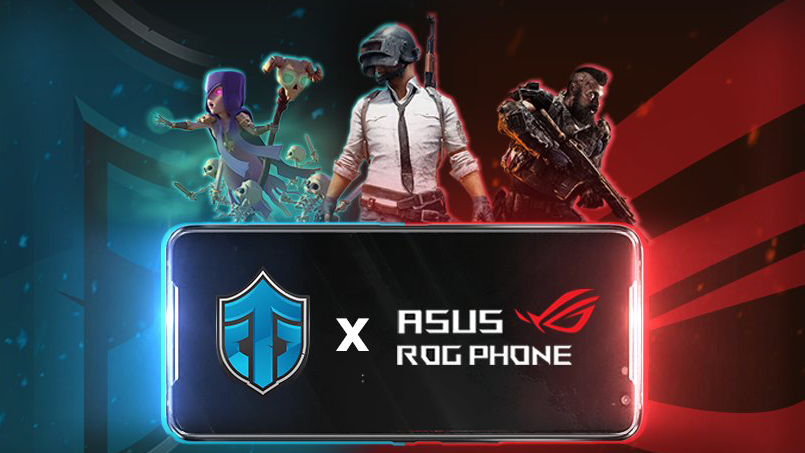 Melalui kerja sama ini, ASUS ingin mendapatkan masukan dari para pemain mobile esports profesional
ASUS Republic of Gamers (ROG) menjadi sponsor dari tim mobile gaming Entity Gaming yang berasal dari India. Pada awalnya, Entity Gaming memiliki tiga divisi PUBG Mobile, yaitu Entity Gaming, ETG.Brawlers, dan divisi khusus perempuan bernama Entity Athena. Namun, sekarang, mereka fokus pada satu tim. Tim PUBG Mobile utama dari Entity Gaming baru saja memenangkan PUBG Mobile Club Open Fall Split untuk kawasan Asia Selatan dan membawa pulang total hadiah sebesar US$60 ribu. Dengan kemenangan ini, mereka berhak untuk maju ke PMCO Fall Championship 2019 yang akan diadakan di Malaysia. Entity Gaming juga memiliki pemain Clash Royale, Jin Kazama dan PUBG Mobile caster Ketan "K18" Patel.
"Kami menyadari bahwa mobile esports akan menjadi tren pada awal tahun lalu," kata Varun Bhavnani, Director of Entity Gaming, menurut laporan Talk Esports. "Kami mulai mencari pemain berbakat, melatih mereka, dan menanamkan modal di bidang ini. Kami telah mendapatkan berbagai pencapaian sejak itu." Dia memuji merek ASUS ROG, mengatakan bahwa merek tersebut adalah merek yang dikenali oleh banyak gamer. Dia mengatakan, kerja sama antara ASUS ROG dan Entity Gaming merupakan simbiosis mutualisme yang akan menguntungkan kedua belah pihak.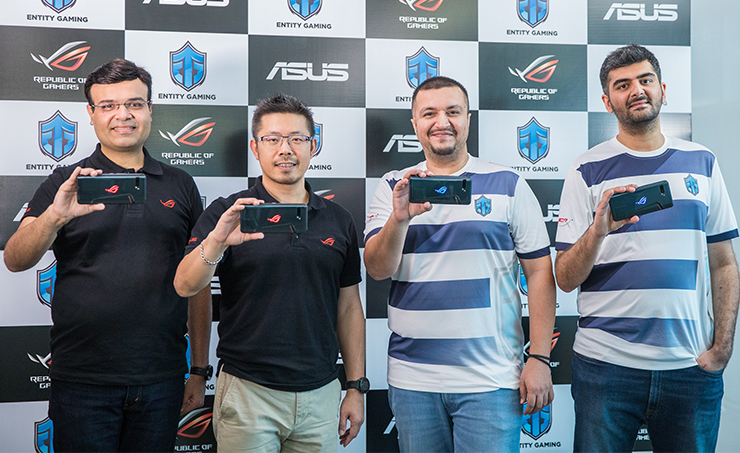 Memang, industri esports di India tengah berkembang dengan pesat, khususnya mobile esports. Salah satu hal yang menunjukkan betapa pesatnya pertumbuhan esports di India adalah total hadiah turnamen esports. Tahun ini, jika dibandingkan dengan tahun lalu, total hadiah turnamen esports di India naik lebih dari 100 persen. Selain itu, jumlah penonton dan peserta turnamen esports di India juga semakin banyak, terutama dalam PUBG Mobile. Memang, India adalah salah satu negara dengan jumlah pemain PUBG Mobile terbanyak di dunia. Menurut perkiraan The Esports Observer, ada 11 ribu tim yang mendaftarkan diri dalam PUBG Mobile Summer Split Indian Qualifiers.
Sementara itu, Dinesh Sharma, Head of Mobile Business, ASUS India, berkata, "Bekerja sama dengan Entity Gaming, kami akan menyediakan smartphone gaming paling powerful ke tim mobile esports India terbaik agar mereka bisa bermain dengan lebih baik pada tingkat nasional dan internasional. Melalui kerja sama ini, kami ingin menemukan dan mendukung talenta esports di India dengan smartphone terbaik, memunculkan bintang esports India." Dia berharap, ASUS juga akan mendapatkan masukan langsung dari para pemain mobile esports tentang desain dan fitur untuk ROG Phones yang berikutnya.
From Our Network