Esports Ecosystem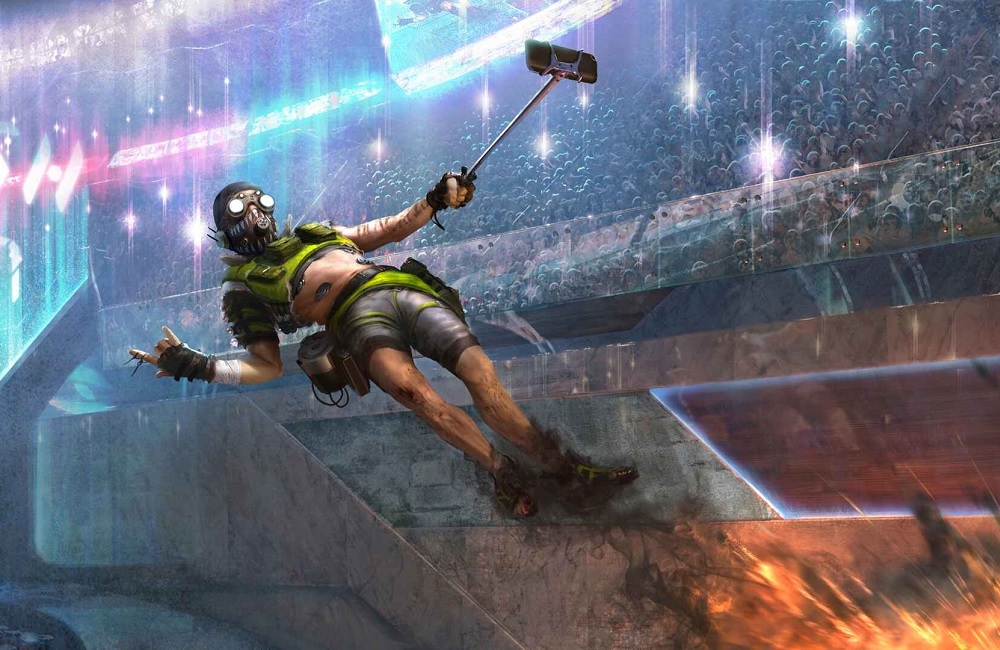 Respawn Entertainment menyediakan dua pilihan edisi, yaitu Bloodhound dan Lifeline.
Meluncur tiba-tiba di awal tahun, Apex Legends membawa angin segar ke segmen battle royale yang saat itu mulai terasa penat. Game kreasi tim pencipta Tintafall itu memang tidak merombak penyajian genre last-man standing, namun ia membawa beberapa fitur inovatif yang membuat permainan jadi lebih simpel dan menyenangkan. Salah satu terobosannya ialah sistem ping sehingga komunikasi bisa dilakukan lebih ringkas.
Apex Legends juga berbeda dari game battle royale lain. Ia tak hanya mengadu pemain di satu area berukuran raksasa, tapi turut memfokuskan kerja sama tim serta dibumbui gameplay ala hero shooter seperti Overwatch atau Quake Champions. Selain itu, gamer juga memuji melimpahnya konten Apex Legends. Beberapa orang bahkan berpendapat bahwa cukup wajar jika Respawn menawarkannya sebagai game premium. Nyatanya, permainan dihidangkan secara gratis.
Meski demikian, Respawn Entertainment memberikan para penggemar berat Apex Legends kesempatan untuk 'membeli' permainan secara premium. Developermengumumkan rencana peluncuran dua versi fisik Apex Legends dan mempersilakan Anda memilih antara edisi Lifeline atau Bloodhound (mereka adalah dua dari sepuluh karakter yang bisa Anda mainkan). Dan dalam menyuguhkannya, Respawn mengangkat tema 'iblis dan malaikat'.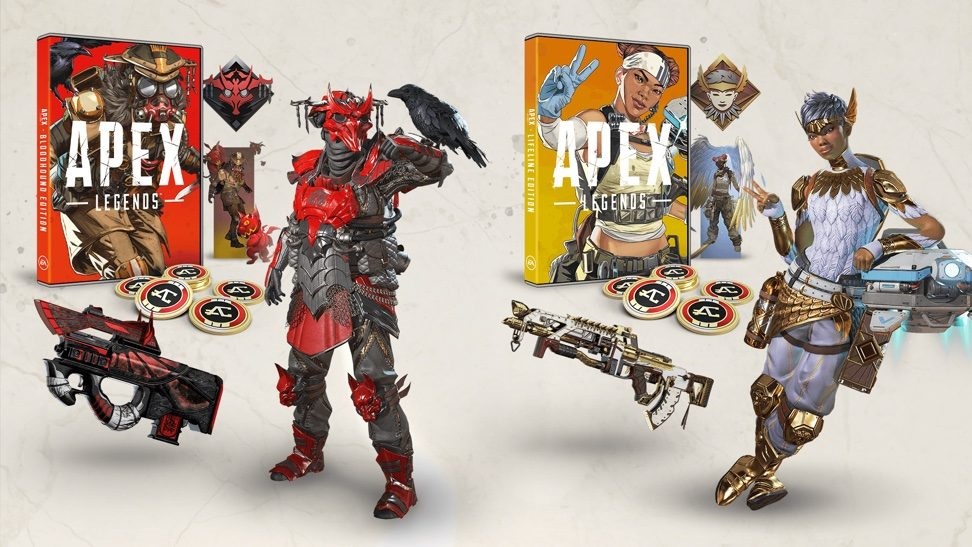 Terlepas dari pemakaian boks, konten dan segala bonus di sana bersifat digital. Masing-masing menyimpan sebuah satu skin legendaris untuk sang hero, senjata, sebuah banner dan badge eksklusif, plus 1.000 Apex Coins. Ini dia detail dari masing-masing versi boks Apex Legends:
Lifeline Edition
Legendary Guardian Angel Lifeline skin
Legendary Chooser of the Slain Flatline skin
Exclusive Winged Guardian Banner
Exclusive Angel Struck Badge
Bloodhound Edition
Legendary The Intimidator Bloodhound skin
Legendary Wrath Bringer Prowler skin
Exclusive Feeling Impish Banner
Exclusive Tormentor Badge
Edisi fisik Apex Legends rencananya akan dijual di toko-toko retail mulai tanggal 18 Oktober 2019. Respawn menyediakannya baik untuk PC, PlayStation 4 dan Xbox One, membanderolnya seharga US$ 20. Menghitung dari nilai konten, versi boks pada dasarnya lebih ekonomis dibanding melakukan pembelian Apex Coins dan skin via transaksi standar. 1.000 AC dijual seharga US$ 10 dan sebuah skin legendaris dijajakan 1.800 AC.
Mungkin Anda sudah tahu, Apex Legends bukanlah satu-satunya game gratis yang punya alternatif versi boks premium. Tahun lalu, Epic Games sempat menawarkan bundel Deep Frozen permainan Fortnite. Dan satu hal lagi perlu digarisbawahi: edisi fisik Apex Legends ini belum disertai Battle Pass, yang dijual seharga 950 Apex Coin – atau sekitar US$ 10.
Via Eurogamer.
From Our Network