Esports Ecosystem
Terapkan model bisnis yang berbeda, serta dilengkapi controller unik yang menyambung langsung ke cloud
Menjelang akhir tahun lalu, Amazon sempat dirumorkan sedang menggarap platform cloud gaming-nya sendiri. Lalu pada bulan April, dilaporkan bahwa Amazon telah menunda peluncuran layanan tersebut sampai tahun depan akibat COVID-19. Well, laporan tersebut meleset, sebab Amazon baru saja memperkenalkannya secara resmi.
Dijuluki Amazon Luna, premis dasar yang ditawarkan hampir sama seperti layanan cloud gaming lain macam Google Stadia atau Microsoft xCloud: bayar biaya berlangganan, maka konsumen bisa memainkan game di TV, laptop maupun smartphone. Namanya cloud, semua game-nya sebenarnya dijalankan di server dan di-stream oleh perangkat yang pelanggan gunakan.
Satu faktor yang membedakan Luna adalah model bisnisnya. Tidak seperti Stadia yang mewajibkan pelanggan membeli game-nya secara terpisah, atau xCloud yang mematok tarif bulanan yang flat ala Netflix, Luna justru mengadopsi model bisnis yang mirip seperti Amazon Prime Video.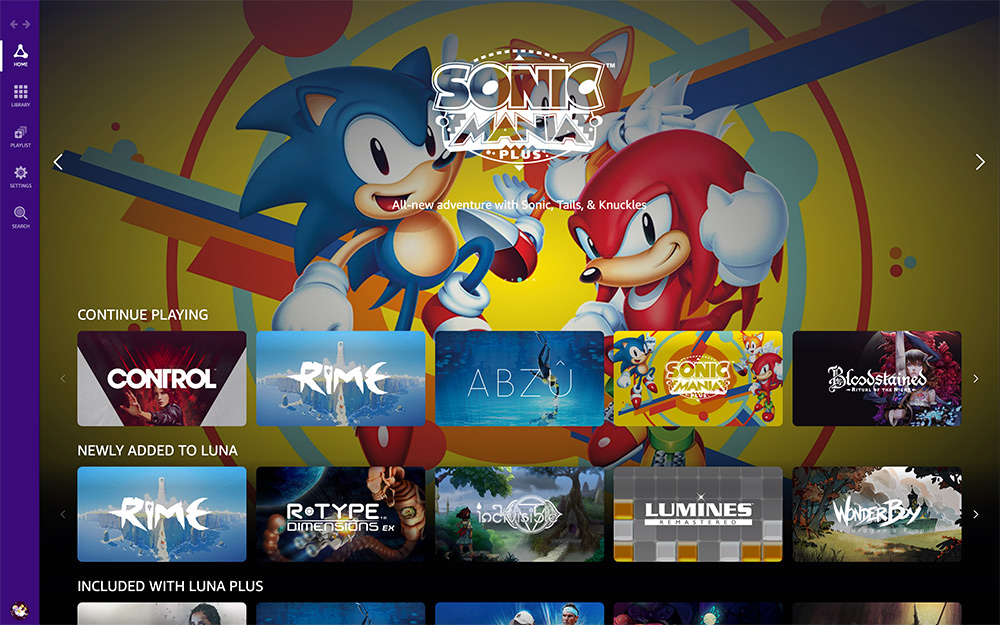 Konsumen nantinya dapat berlangganan beberapa game channel pada Luna. Channel yang pertama datang dari Amazon sendiri, yakni Luna+. Dengan membayar $6 per bulan (tarif perkenalan), pelanggan bisa langsung mengakses game–game seperti Resident Evil 7, Control, Panzer Dragoon, A Plague Tale: Innocence, The Surge 2, Yooka-Laylee and The Impossible Lair, Iconoclasts, Grid, Abzu, Brothers: A Tale of Two Sons, dan masih banyak lagi.
Semua game tersebut bisa dimainkan tanpa batas waktu dan tanpa membayar biaya ekstra. Untuk beberapa judul, pelanggan dapat memainkannya di resolusi 4K 60 fps. Satu akun berlangganan bisa dipakai untuk bermain di dua perangkat yang berbeda secara bersamaan.
Channel yang kedua datang dari Ubisoft. Tarifnya belum dirincikan, akan tetapi pelanggan dipastikan bisa mengakses judul-judul andalan Ubisoft, termasuk halnya Assassin's Creed Valhalla, Far Cry 6, dan Immortals Fenyx Rising di hari peluncurannya langsung. Ke depannya, Luna juga akan menawarkan channel–channel dari mitra publisher-nya yang lain.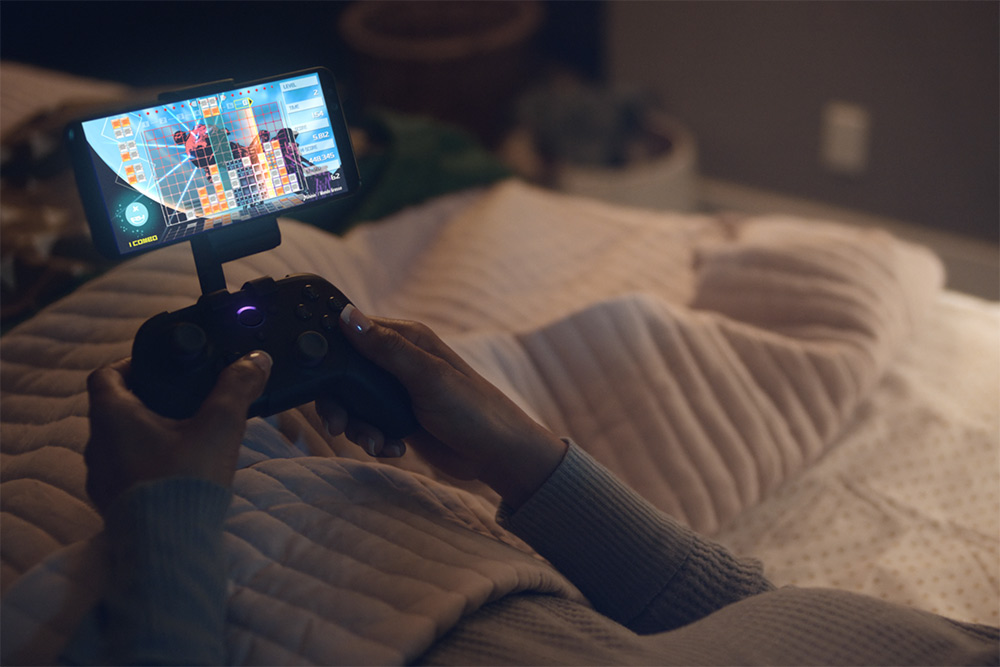 Di awal peluncurannya, Amazon Luna bakal bisa dinikmati di PC, Mac, dan tentu saja Fire TV. Aplikasi Android-nya bakal menyusul, dan yang sangat menarik, Luna juga akan tersedia di iOS. Lucunya, Luna di iOS nantinya akan disajikan dalam bentuk web app. Jelas sekali ini merupakan cara Amazon menyiasati kebijakan yang Apple tetapkan baru-baru ini.
Tanpa harus terkejut, Luna bakal datang membawa integrasi Twitch. Menonton siaran demi siaran bisa dilakukan lewat Luna, dan sebaliknya, pelanggan juga bisa langsung 'lompat' ke dalam game yang dimainkan oleh streamer yang sedang ditontonnya (kalau memang game-nya ada di katalog Luna).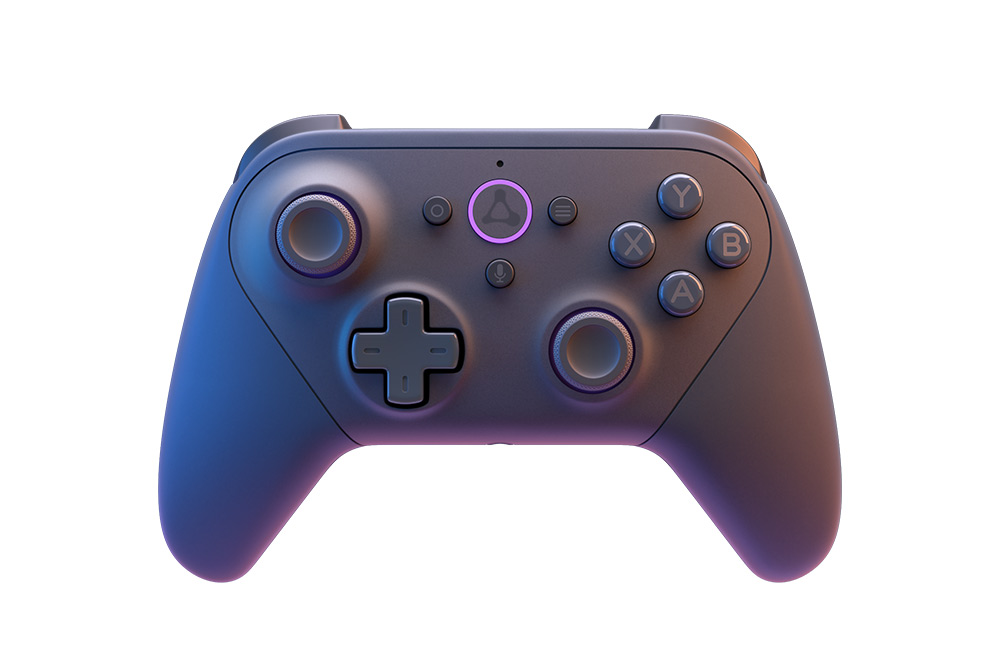 Untuk bermain, pelanggan bebas memakai mouse plus keyboard, gamepad Bluetooth, atau controller Xbox One maupun DualShock 4. Alternatif lainnya, konsumen juga bisa membeli controller khusus Luna seharga $50. Wujudnya sepintas mirip controller Xbox One, tapi ternyata ia punya keunikan sendiri.
Ketimbang menyambung ke smartphone, TV ataupun perangkat lain yang sedang dipakai bermain, controller ini justru menyambung langsung ke server cloud milik Amazon. Keuntungannya, latency bisa dipangkas hingga 17 sampai 30 milidetik dibanding apabila tersambung via Bluetooth. Terhubung langsung ke server juga berarti controller-nya tidak perlu melalui proses pairing ulang saat konsumen hendak berpindah dari satu perangkat ke yang lain.
Amazon Luna saat ini masih berstatus early access di Amerika Serikat. Sayangnya sejauh ini Amazon belum bilang apa-apa soal ketersediaannya di negara-negara lain.
From Our Network