Esports Ecosystem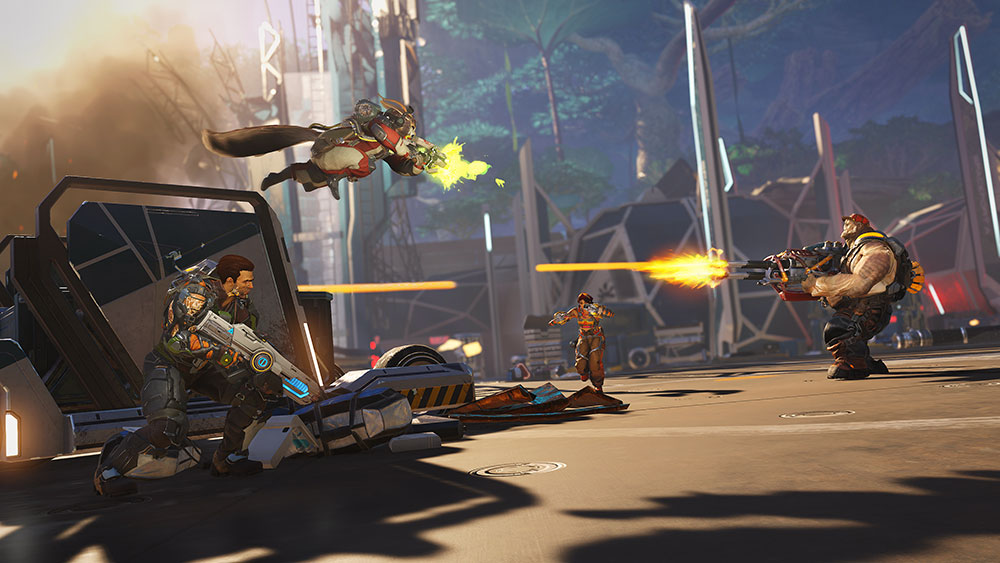 Siap bersaing dengan Overwatch maupun Valorant
Sekitar empat tahun lalu, Amazon mengumumkan bahwa mereka akan merilis tiga game PC yang digarap menggunakan engine bikinan mereka sendiri, Lumberyard. Salah satu game-nya, Crucible, sudah dijadwalkan meluncur pada tanggal 20 Mei mendatang.
Crucible merupakan sebuah permainan hero shooter macam Overwatch atau Valorant. Valorant, seperti yang kita tahu, sempat memecahkan rekor jumlah penonton di Twitch walaupun masih berstatus beta. Jadi jangan heran kalau Amazon terkesan ingin mencuri momentum di sini.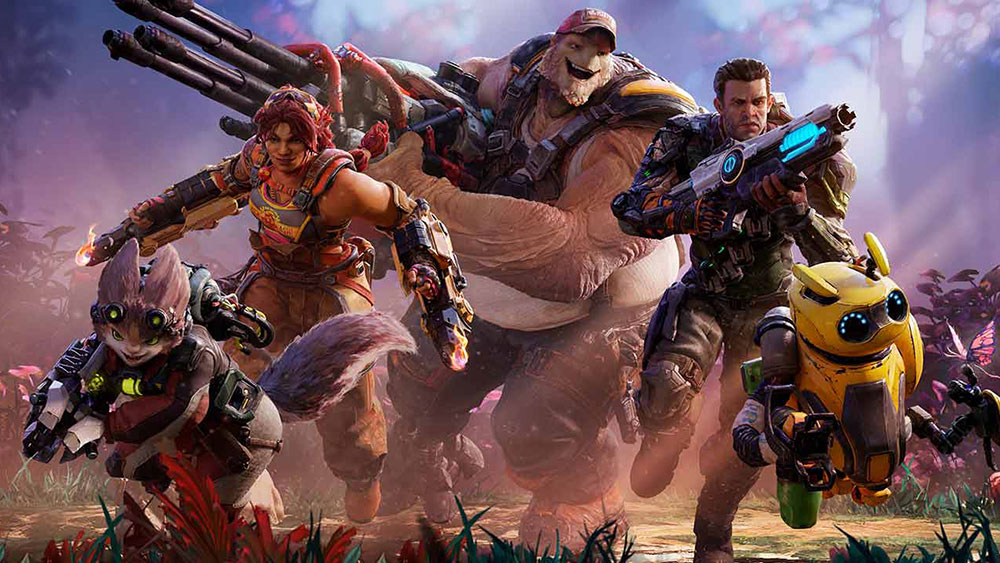 Tipikal game hero shooter, Crucible menawarkan sejumlah karakter yang dibekali beragam kemampuan uniknya masing-masing. Amazon menyebutnya dengan istilah hunter ketimbang hero, dan di awal peluncurannya bakal ada total 10 hunter yang bisa dimainkan.
Selain skill yang berbeda-beda, masing-masing hunter juga dilengkapi senjata yang berbeda pula. Di sini bisa kita lihat bahwa Crucible lebih mirip Overwatch ketimbang Valorant, dan itu juga berarti tim developer Crucible harus lebih cermat dalam hal balancing.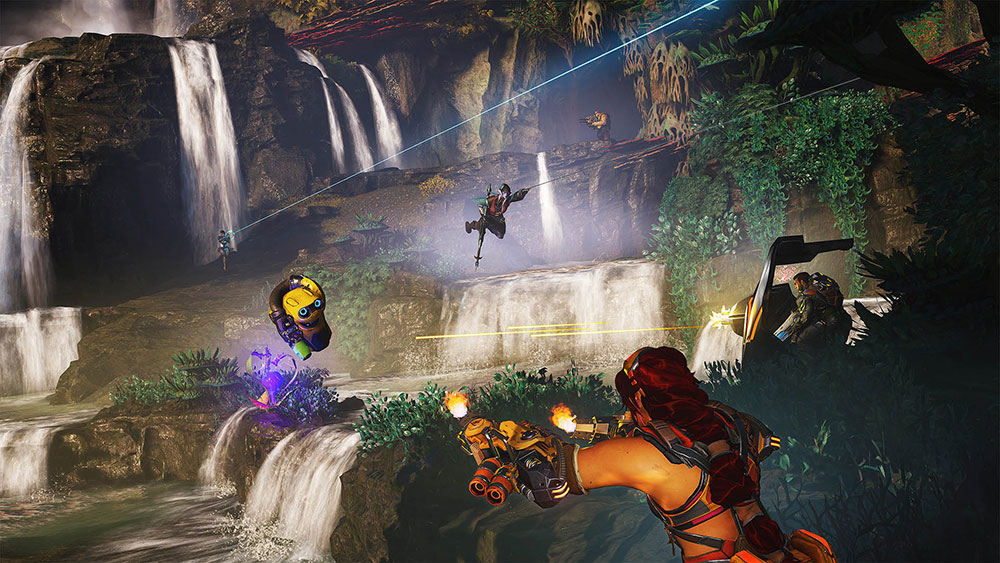 Namun kemiripan Crucible dengan dua game tersebut terhenti di situ. Dari segi penyajian, Crucible justru lebih mirip Fortnite berkat tampilan dari sudut pandang orang ketiga (third-person view). Grafiknya memang tidak se-kartun Fortnite, dan dari trailer-nya tampak vegetasi yang cukup realistis – tipikal engine CryEngine yang merupakan basis dari Lumberyard.
Ada tiga mode permainan yang Crucible tawarkan, setidaknya di hari peluncurannya: Heart of the Hives, Alpha Hunters, dan Harvester Command. Dalam Heart of the Hives, dua tim yang masing-masing beranggotakan empat pemain akan bertempur dan memperebutkan sebuah sarang monster raksasa. Player vs AI vs player, kira-kira begitu deskripsi singkatnya.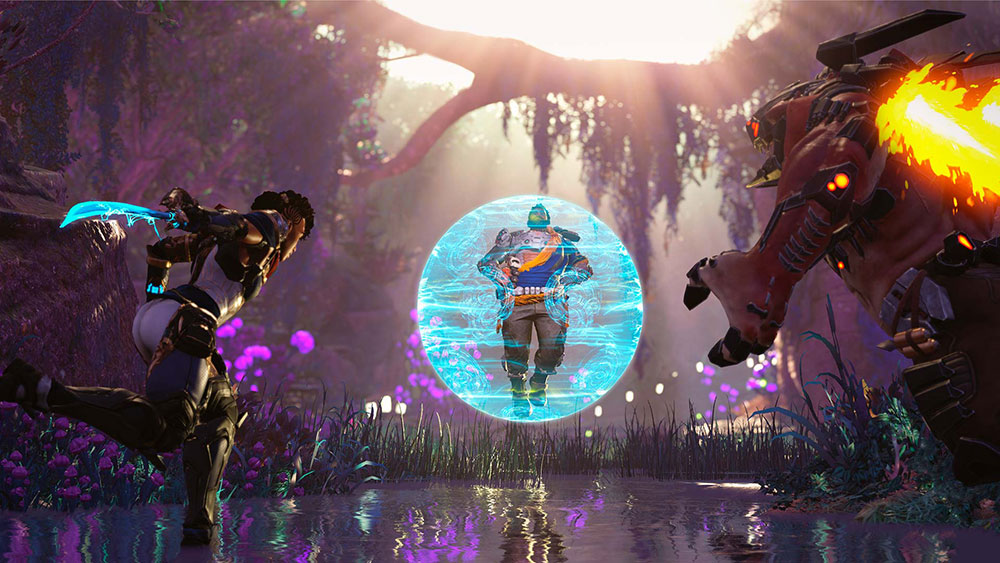 Untuk Alpha Hunters, modenya kurang lebih mirip seperti battle royale, di mana ada 8 pasang pemain (16 orang) yang memperebutkan titel last team standing. Terakhir, Harvester Command terdengar seperti mode capture the flag, menempatkan dua tim yang masing-masing beranggotakan delapan orang untuk berebut semacam control point.
Tanpa harus terkejut, Crucible merupakan game free-to-play. Belum diketahui bentuk monetisasinya bakal seperti apa, dan semoga saja tidak menjurus ke arah pay-to-win. Juga belum dijelaskan adalah bagaimana Crucible nantinya bakal terintegrasi dengan platform Twitch seperti yang Amazon singgung empat tahun silam.
Sumber: VentureBeat.
From Our Network