Esports Ecosystem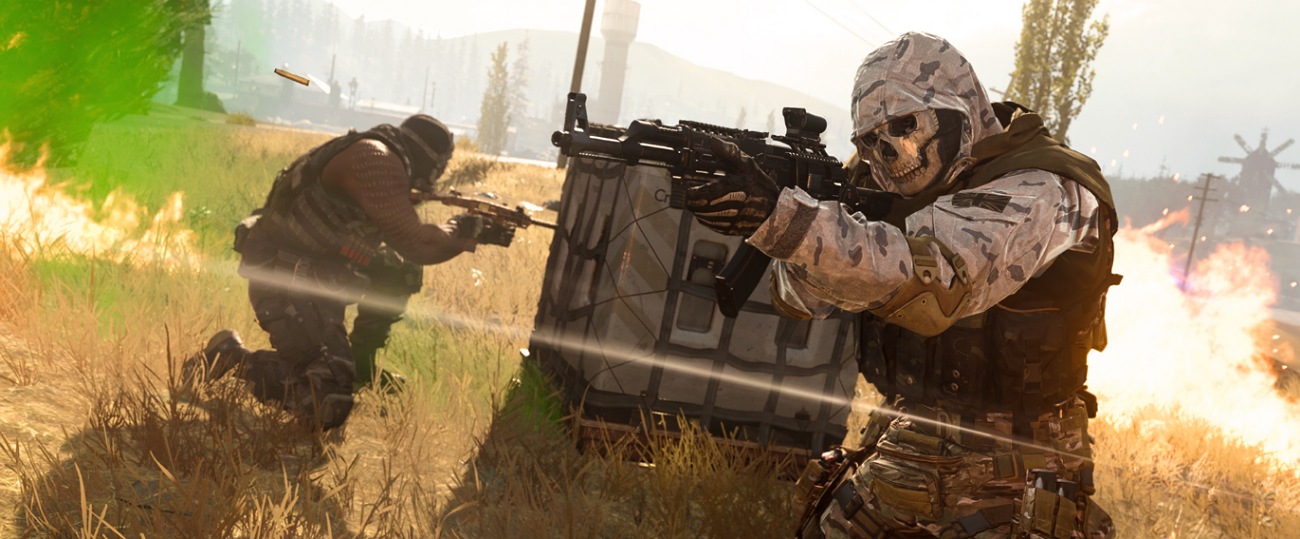 Activision: "Call of Duty: Warzone bukanlah tempat bagi cheater dan tidak ada toleransi untuk mereka."
Cheat atau cara curang sudah jadi bagian dari video game dari sejak medium hiburan ini diperkenalkan ke publik puluhan tahun lalu. Beberapa permainan memang terlalu sulit untuk sebagian orang, dan penggunaan cheat di mode single-player adalah suatu hal yang bisa diterima. Namun tentu saja cheat diharamkan di multiplayer, terutama ketika ia memberi keuntungan dan keunggulan pada sejumlah oknum di atas pemain lain.
Bagi developer game online, memerangi para cheater ialah sebuah perjuangan yang tak ada habisnya. Ada begitu banyak sistem anti-cheat diciptakan dan diimplementasikan. Beberapa studio juga memberanikan diri untuk mengambil langkah ekstrem dengan resiko kehilangan jumlah pemain secara signifikan. Salah satunya adalah melalui pemblokiran permanen, seperti yang belum lama dilakukan oleh Activision terhadap lebih dari 50 ribu cheater di Call of Duty: Warzone.
Lewat blognya, sang publisher dengan tegas menyampaikan bahwa Call of Duty: Warzone bukanlah tempat bagi cheater dan tidak ada toleransi untuk mereka. Memastikan semuanya bermain adil ialah prioritas utama Activision dan merupakan sebuah aspek yang betul-betul diperhatikan. Meski demikian, sudah pasti Activision tak mau mengungkap metodenya secara gamblang, sebagai upaya buat terus mengejutkan para cheater.
Ada dua pihak yang jadi musuh utama Activision: para pemain curang serta penyedia jasa cheat (umumnya ditawarkan sebagai layanan premium). Dalam membungkam mereka, publisher dan developer mengimplementasikan sejumlah strategi, terutama lewat penyempurnaan sistem keamanan serta pengawasan secara terus menerus.
Activision menugaskan tim keamanan buat bekerja tanpa henti dalam menginvestigasi data serta mengidentifikasi potensi-potensi pelanggaran. Tim ini akan mengulas semua metode hack dan cheat yang dapat mereka temukan, seperti penggunaan aimbot (memungkinkan orang membidik lawan secara otomatis), wallhack (memberi kemampuan untuk melihat atau berjalan menembus tembok), dan lain-lain.
Selain itu, Activision juga terus berusaha menyempurnakan sejumlah sistem in-game demi mempermudah pemain melaporkan dugaan tindak kecurangan, misalnya dengan menyederhanakan user interface. Segala laporan tersebut selanjutnya segera dianalisa dan disaring berdasarkan data. Setelah investigasi selesai, tim akan bergerak cepat buat menjatuhkan pemblokiran pada pelaku pelanggaran.
Activision turut berjanji untuk terus memberi update terkait jumlah cheater yang berhasil diblokir.
"Tidak ada tempat buat para cheater di sini," tutur Activision sembari menutup pengumuman mereka. "Kami menyadari bahwa tidak ada solusi tunggal dalam memerangi praktek cheating. Ini merupakan usaha yang mesti dilakukan setiap hari, 24 jam selama seminggu penuh. Tapi yakinlah, kami berkomitmen buat menjaga agar pengalaman bermain tetap menyenangkan dan adil bagi semua orang."
From Our Network