Esports Ecosystem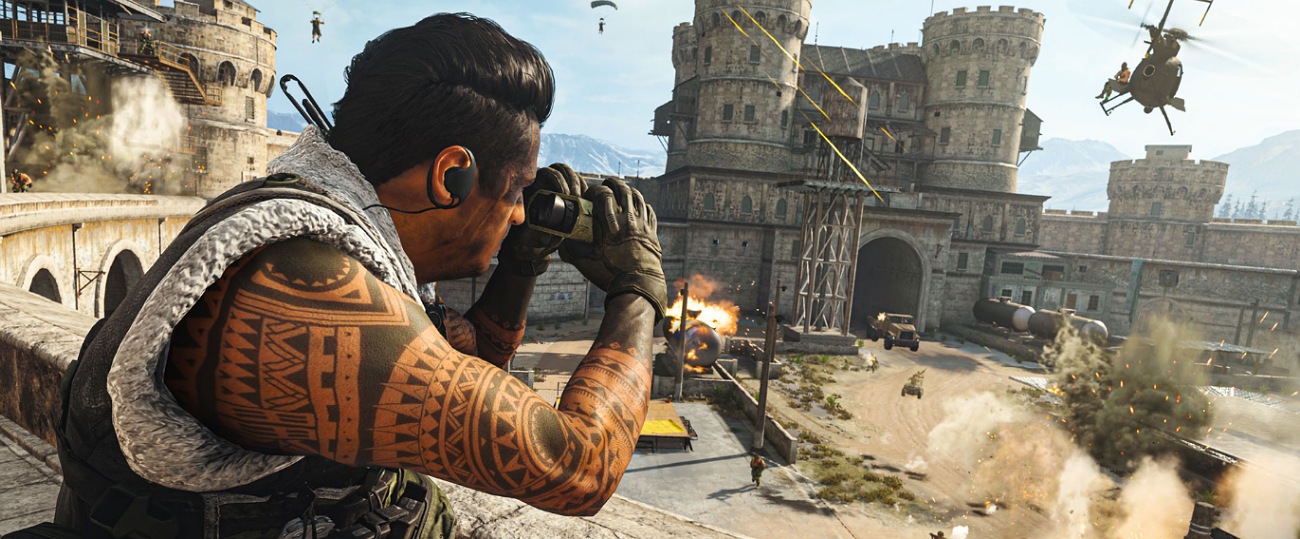 Warzone tersaji gratis tanpa perlu memiliki Call of Duty: Modern Warfare.
Call of Duty ialah salah satu franchise shooter populer yang segera merespons meledaknya tren battle royale dengan turut menyediakan mode ini di game-nya. Tidak tanggung-tanggung, last man standing bahkan menggantikan keberadaan campaign single-player di Black Ops 4. Namun kabar baiknya, Activision mengembalikan komposisi permainan seperti semula di reboot Call of Duty: Modern Warfare.
Meski begitu, tak berarti Activision melupakan battle royale begitu saja. Lewat sederetan bocoran, Anda mungkin sempat mendengar rencana sang publisher untuk meluncurkan mode last man standing di Modern Warfare. Dan lewat blog serta trailer, akhirnya Activision mengumumkan Call of Duty: Warzone dan mengungkap segala detail mengenainya. Game disajikan secara standalone dan bisa dinikmati tanpa perlu mengeluarkan uang.
Call of Duty: Warzone menjanjikan pengalaman tempur berskala besar, menawarkan dua pilihan mode: Battle Royale dan Plunder. Battle Royale tentu saja mengusung formula familier, mengadu 150 pemain dalam tim berisi tiga orang untuk jadi regu terahir yang mampu bertahan hidup. Seperti biasa, seiring berjalannya pertandingan, zona eksplorasi akan kian menyusut (kali ini diakibatkan oleh gas beracun).
Meski gameplay Battle Royale terdengar tak asing, developer turut menambahkan twist menarik di sana: ketika seorang karakter tumbang, ia akan dibawa ke Gulag dan diadu dalam pertandingan satu lawan satu. Jika berhasil menang, pemain akan diturunkan kembali ke medan tempur utama.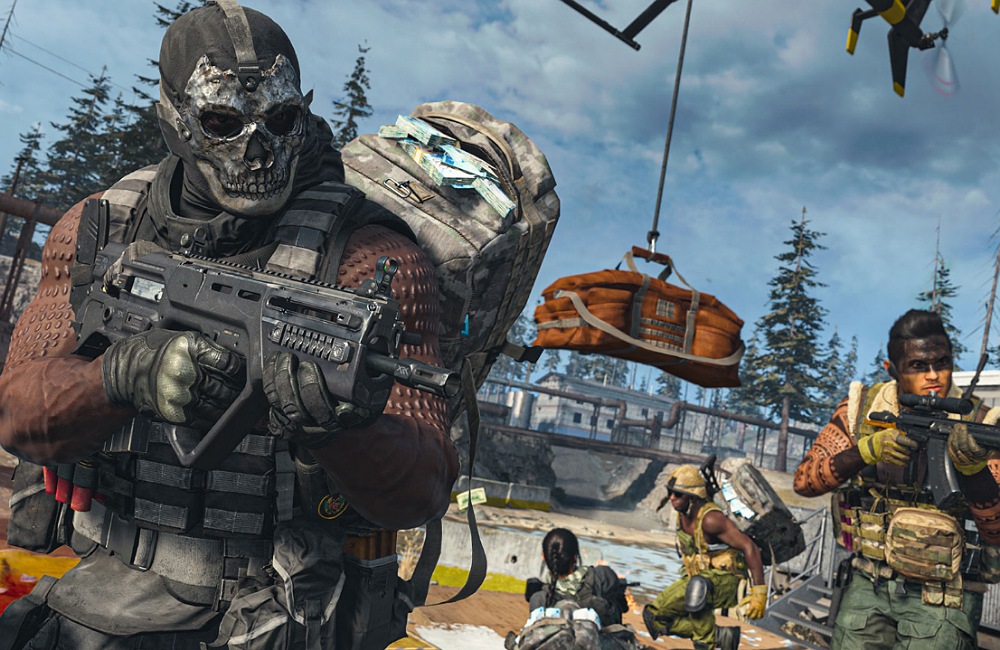 Di mode Plunder, pemain ditantang untuk mengumpulkan uang sebanyak-banyaknya; dengan cara menjarah, merebutnya dari musuh, atau menyelesaikan kontrak. 'Kontrak' ialah tugas yang bisa Anda aktifkan, misalnya seperti mengumpulkan serta membuka sejumlah peti perbekalan atau mengamankan suatu lokasi – mirip mode Domination. Jika berhasil melakukannya, Anda akan mendapatkan uang dan segala macam perlengkapan.
Di Battle Royale ketika mengumpulkan uang bukanlah keharusan, kita dapat menggunakannya untuk membeli berbagai macam item di Buy Station (ditandai dengan ikon kereta belanja di map) seperti Killstreak, Self-Revive Kit serta Redeploy Token buat mengembalikan anggota regu yang tumbang. Developer juga menyediakan bermacam-macam kendaraan dan menyebarnya di penjuru peta: ATV, SUV, rover, truk serta helikopter.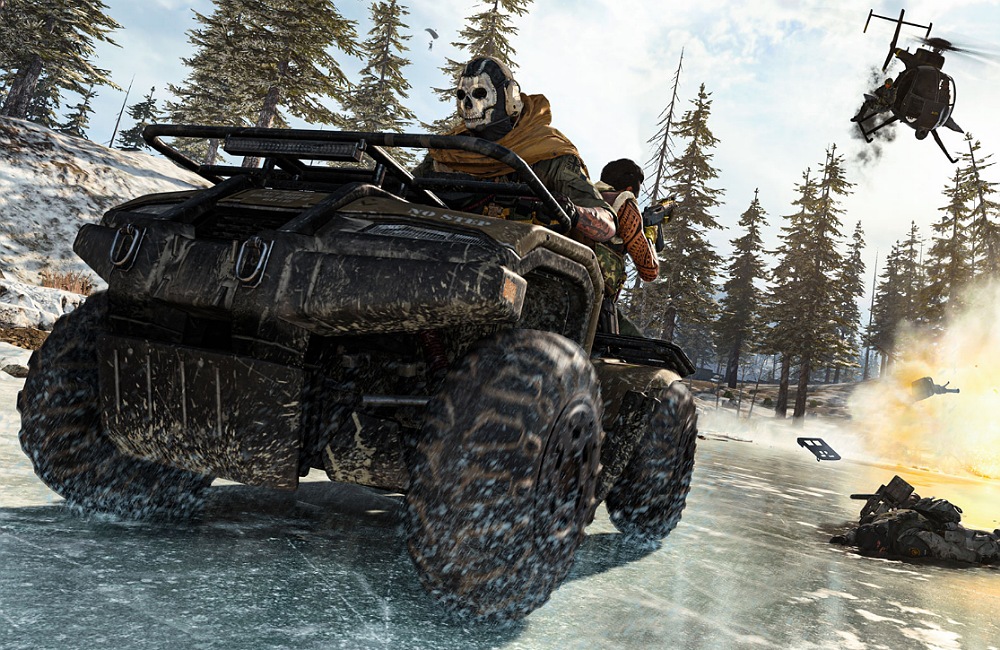 Sekali lagi, Call of Duty: Warzone bisa dinikmati semua orang tanpa perlu memiliki Modern Warfare. Permainan rencananya akan meluncur di tanggal 10 Maret waktu Pasifik ((itu berarti akan tiba lebih terlambat di Indonesia) di PC via Battle.net, Xbox One dan PlayStation 4. Gamer Modern Warfare sendiri berkesempatan buat mengakses Warzone lebih dulu lewat menu in-game setelah permainan di-update.
From Our Network