Esports Ecosystem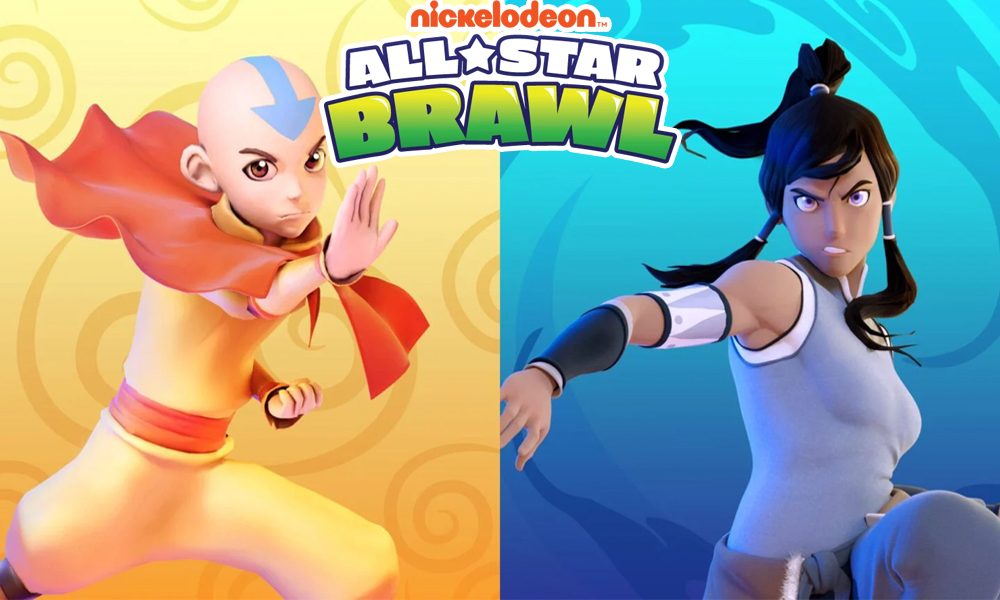 Game berantem tidak terasa lengkap tanpa karakter yang jago di bidangnya.
Sejak pertama kali diumumkan, Nickelodeon All-Star Brawl menyingkapkan lagi dua karakter terbaru mereka. Mereka adalah Aang dan Korra dari serial Avatar. Kedua lakon ikonik ini akan mengisi jajaran karakter Nickelodeon yang nantinya dapat dimainkan.
Walaupun Aang dan Korra memiliki kekuatan yang serupa dan berasal dari satu universe, namun playstyle mereka pada Nickelodeon All-Star Brawl jauh berbeda. Video showcase untuk Aang dan Korra dirilis di YouTube melalui akun resmi Publisher mereka, GameMill Entertainment.
Untuk Aang, walaupun ia diceritakan dapat mengendalikan empat elemen, namun permainannya akan berfokus pada elemen yang sangat ia kuasai, yaitu angin. Ia akan bertarung dengan menggunakan tongkat, yang bisa ia pakai juga untuk terbang.
Semua gerakan dan serangan Aang sangat luwes dan gesit. Ia dapat 'berlari' dengan memakai bola angin yang menjadi ciri khasnya. Dengan skillset tersebut, Aang sangat cocok untuk berkelahi di mid-air. 
Sedangkan untuk Korra, playstyle-nya merupakan kebalikan dari Aang. Nantinya ia akan mengendalikan elemen air, tanah, dan api dalam Nickelodeon All-Star Brawl. Walau akan memakai tiga elemen, Korra tetap akan berfokus dengan elemen air yang paling ia kuasai.
Jika Aang merupakan karakter yang gesit dan lincah, maka Korra merupakan karakter yang kaku dan agresif. Ia tidak dibekali dengan senjata seperti Aang dan akan bertarung menggunakan tangan kosong. Ia cocok dalam pertarungan jarak dekat di ground.
Selain karakter, map yang melatari serial Avatar juga akan dimasukkan di Nickelodeon All-Star Brawl. Total map di Nickelodeon All-Star Brawl adalah 20 map. Berikut ini merupakan 20 karakter Nickelodeon yang telah terkonfirmasi:
Aang (Avatar: The Last Airbender)
April O'Neil (Teenage Mutant Ninja Turtles)
CatDog (CatDog)
Danny Phantom (Danny Phantom)
Helga (Hey Arnold!)
Korra (The Legend of Korra)
Leonardo (Teenage Mutant Ninja Turtles)
Lincoln Loud (The Loud House)
Lucy Loud (The Loud House)
Michelangelo (Teenage Mutant Ninja Turtles)
Nigel Thornberry (The Wild Thornberrys)
Oblina (Aahh!! Real Monsters)
Patrick Star (SpongeBob SquarePants)
Powdered Toast Man (Ren & Stimpy)
Ren Höek (Ren & Stimpy)
Reptar (Rugrats)
Sandy Cheeks (SpongeBob SquarePants)
SpongeBob SquarePants (SpongeBob SquarePants)
Stimpy J. Cat (Ren & Stimpy)
Zim (Invader Zim)
Banyak sekali karakter Nickelodeon yang dapat dimainkan nantinya. Namun ada beberapa karakter ikonik Nickelodeon yang sempat populer di Indonesia, yang belum dimasukkan, seperti Timmy Turner (Fairly Odd Parents) dan Jimmy Neutron (The Adventures of Jimmy Neutron, Boy Genius).
Nickelodeon All-Star Brawl akan dirilis pada 5 Oktober 2021 untuk PlayStation 4, Xbox One, PlayStation 5, Nintendo Switch, Xbox Series X|S, dan PC.
From Our Network