Esports Ecosystem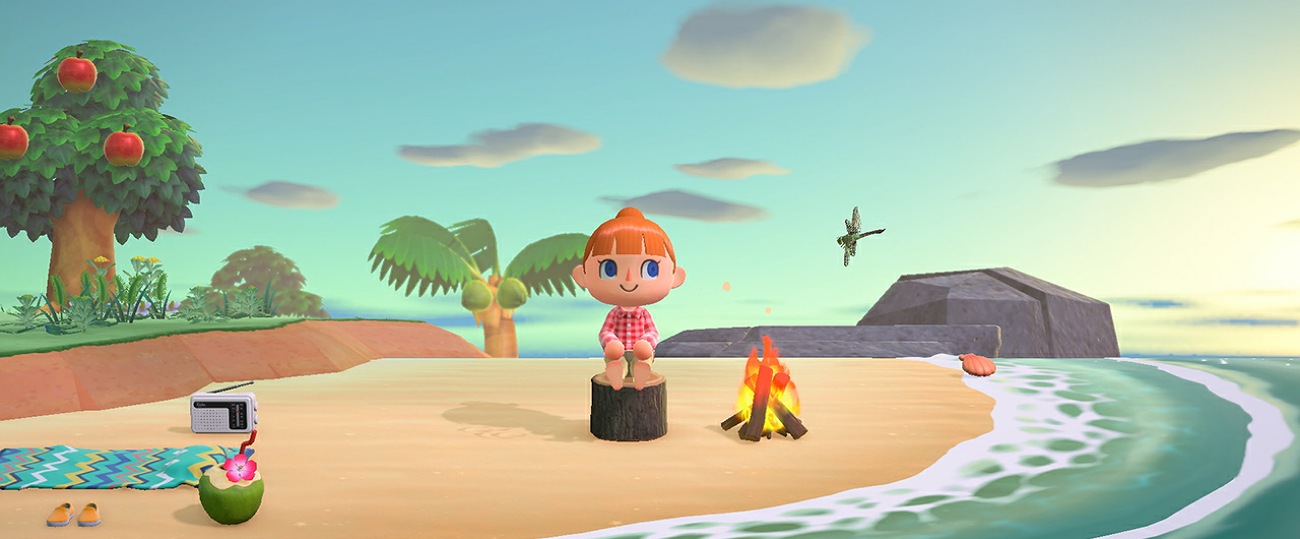 Genre-nya cukup beragam: shooter, simulasi, petualangan, platformer, game VR dan permainan olahraga.
Tiga bulan pertama di 2020 mungkin jauh dari harapan banyak orang. Banjir melanda, ada kebakaran hutan di Australia dan kini dunia sedang menghadapi pandemi virus corona. Namun setidaknya, selama periode ini para gamer dimanjakan dengan judul-judul brilian yang siap mengisi waktu selama perintah untuk tidak keluar rumah berlangsung. Kabar baiknya lagi, beberapa dari mereka siap merebut gelar Game of the Year 2020.
Di antara belasan permainan yang dirilis di kuartal satu 2020, delapan judul berhasil mencuri perhatian gamer dan media. Mereka terdiri dari genre berbeda, beberapa ialah game multi-platform, tapi ada pula yang merupakan judul eksklusif. Mayoritas permainan digarap oleh studio besar, namun perwakilan dari ranah independen juga berhasil masuk dalam daftar.
Ini dia deretan game terbaik di Q1 2020:
8. MLB The Show 20
Baseball mungkin tak sepopuler sepak bola atau bulu tangkis di Indonesia, tapi untuk sebuah game olahraga, MLB The Show 20 menawarkan pengalaman bermain yang superior: kontennya melimpah, dibekali beragam mode baru dan update, lalu permainan juga mudah dipelajari oleh para pemula. Kombinasi dari semua ini akan menyibukkan Anda selama berbulan-bulan
7. Kentucky Route Zero
Perilisan episode (Act) lima di bulan Januari lalu menandai rampungnya pengembangan game petualangan point-and-click indie ini. Kentucky Route Zero akan membawa Anda menempuh sebuah perjalanan supernatural serta bertemu dengan berbagai karakter menarik, lalu kontennya dihidangkan lewat visual minimalis super-artistik. 'TV Edition' tersedia untuk para pemilik console.
6. Nioh 2
Nioh 2 ialah prekuel sekaligus sekuel dari permainan pertamanya. Berbeda dari pendahulunya yang mengikat Anda pada tokoh bernama William, Nioh 2 mempersilakan pemain mencaniptak dan mengustomisasi karakternya sendiri. Sistem pertempuran ala Dark Souls-nya tetap dipertahankan, tapi developer tak lupa membekali game dengan sejumlah penyempurnaan dan fitur baru.
5. Dreams
Sejatinya, Dreams adalah sebuah perkakas kreatif digital berwujud video game. Dalam mengembangkannya, Media Molecule mencoba memadukan konsep 'bermain, berkreasi dan berbagi'. Di sana Anda dibebaskan menciptakan aset, karakter, karya seni, musik serta efek suara, dan merancang gameplay, kemudian menggabungkan semua itu menjadi satu permainan utuh.
4. Ori and the Will of the Wisps
The Will of the Wisps meneruskan kisah petualangan Ori yang berakhir di The Blind Forest. Seperti sebelumnya, permainan mengedepankan gameplay platforming khas Metroidvania sembari memanjakan kita dengan keindahan grafis serta cerita yang siap menguras air mata. Beberapa aspek juga telah diperbarui, seperti sistem save dan upgrade – kini menyerupai Hollow Knight.
3. Animal Crossing: New Horizons
Salah satu game terbaik untuk dinikmati saat Anda tidak bisa pergi ke mana-mana. Permainan simulasi kehidupan ini memberikan kita kesempatan buat melakukan beragam aktivitas menenangkan, misalnya berkebun, memancing, mendekorasi tempat tinggal, serta berinteraksi dengan berbagai NPC unik. New Horizons tak lupa dibekali sistem crafting baru yang lebih lengkap.
2. Doom Eternal
Jika video game kita ibaratkan sebagai musik, maka Doom Eternal adalah penjelmaan heavy metal. Doom Slayer telah kembali, kini ia lebih gesit dan lebih brutal dari sebelumnya. Invasi iblis telah mencapai Bumi dan hanya Anda yang bisa menghentikannya. Di sana, Id Software telah mengekspansi sistem pertempuran berbasis arena, membuatnya lebih kompleks sekaligus adiktif.
1. Half-Life: Alyx
Tanggapan positif terhadap Half-Life: Alyx memperlihatkan kita bahwa permainan eksklusif VR berkesempatan pula untuk menyabet titel Game of the Year. Virtual reality memungkinkan Alyx menyuguhkan level 'immersion' dan interaksi yang belum bisa dicapai game-game FPS tradisional. Pengembangan Alyx juga merupakan indikasi bahwa Valve siap kembali mencurahkan perhatiannya pada jagat Half-Life.
From Our Network