Esports Ecosystem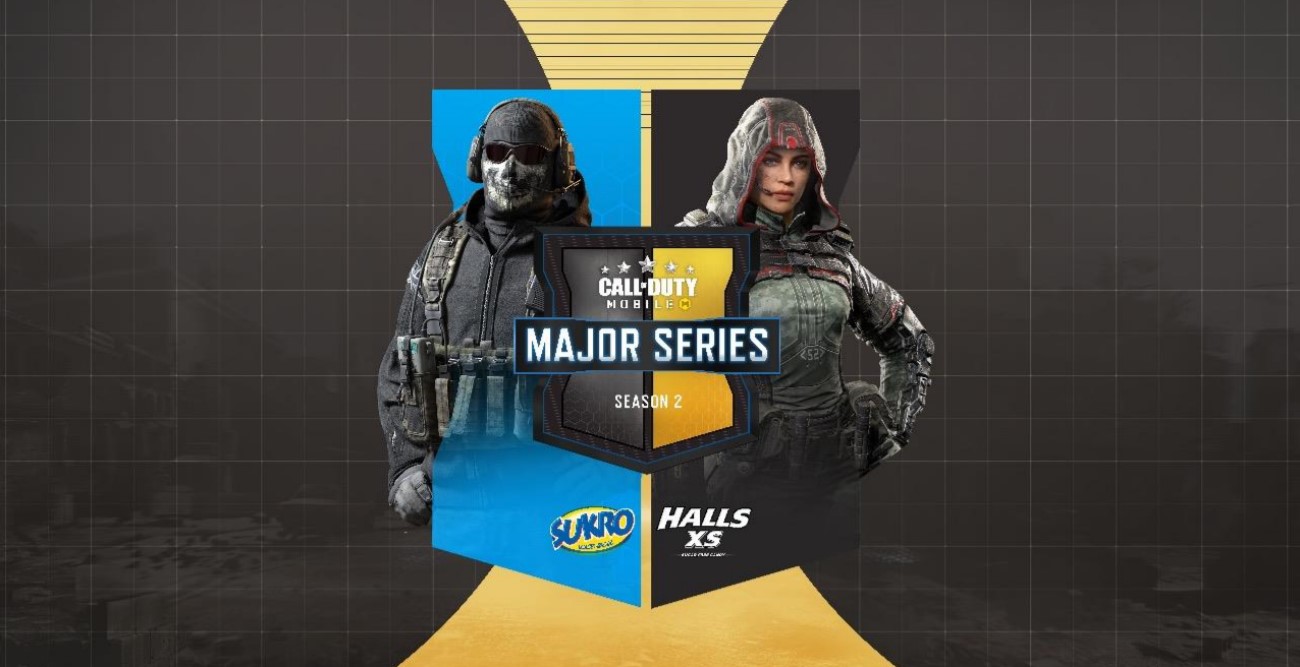 Setelah penyaringan lewat babak kualifikasi offline dan online, kini terpilih sudah 8 finalis COD Mobile Major Series Season 2, yang akan bertanding Maret nanti.
Setelah sukses dengan musim yang pertama, kini Call of Duty Major Series berlanjut ke musim kedua. Akhir pekan lalu, babak Playoff Call of Duty Mobile Major Series Season 2 (COD Mobile Major Series Season 2) telah selesai digelar. Setelah proses yang cukup panjang, delapan tim akhirnya terpilih untuk dapat pada babak Grand Final yang akan diselenggarakan secara offline.
COD Mobile Major Series S2 sudah berjalan sejak Januari 2020 lalu. Pertandingan diawali dengan fase kualifikasi yang diselenggarakan secara offline dan online. Kualifikasi offline, diselenggarakan di delapan kota besar Indonesia. Ketika itu antusiasme terbesar para peserta datang dari tiga kota besar di pulau Jawa, yaitu Surabaya, Yogyakarta, dan Jakarta. Sementara kualifikasi online diikuti oleh lebih dari 800 tim yang bersaing demi mendapatkan tempat di babak Playoff.
Babak Playoff diikuti oleh 16 tim yang memperebutkan posisi 8 besar untuk bertanding di babak Grand Final nanti. Persaingan berjalan dengan sengit selama babak Playoff, enam belas tim peserta COD Mobile Major Series S2 tak ada yang mau kalah, dan semuanya ingin dapat melaju ke babak Final. Bertarung selama 5 hari sejak dari 17 sampai 21 Februari 2020 kemarin, akhirnya terpilih sudah 8 tim yang akan bertanding di babak Grand Final COD Mobile Major Series S2.
Bigetron Duty
DG Esports
Siren Esports
NXL VDC
Fourzerozone (40Z)
GGWP ID Sutomo
RRQ Endeavour
RIMO
Terkait gelaran COD Mobile Major Series S2, produser Garena Call of Duty: Mobile Edmundo Swidoyono mengatakan, "COD Mobile Major Series dirancang untuk membuka kesempatan seluas mungkin bagi peserta dari berbagai daerah agar dapat membuktikan kemampuan mereka, baik hadir secara offline maupun ikut melalui online. Inklusivitas menjadi hal yang penting bagi kami, karena Garena ingin memberikan kontribusi secara penuh bagi Indonesia, tidak hanya menghadirkan berbagai judul game bekualitas, namun juga menyediakan wadah bagi para pecinta game untuk menyalurkan minatnya secara lebih terarah."
"Ke depan, Garena akan membuka pintu untuk melangsungkan musim berikutnya dari COD Mobile Major Series agar dapat memberi akses yang lebih luas kepada para tim esports di Indonesia untuk meningkatkan kemampuan agar dapat bersaing hingga level internasional. Kami berharap turnamen ini tidak hanya menjadi kompetisi yang menjunjung tinggi sportivitas, namun juga menjadi wadah pembentukan komunitas esports yang solid demi kemajuan ekosistem secara berkelanjutan." kata Edmundo menutup.
Babak Grand Final COD Major Series S2 akan diselenggarakan di Mall Taman Anggrek pada 7 Maret 2020 mendatang. Mereka akan bertanding dalam seri best-of 3 dengan format Double Elimination. Pantau terus situs Hybrid.co.id serta akun media sosial Hybrid di Instagram, Twitter, Facebook, dan YouTube untuk informasi seputar esports dan gaming.
From Our Network