Game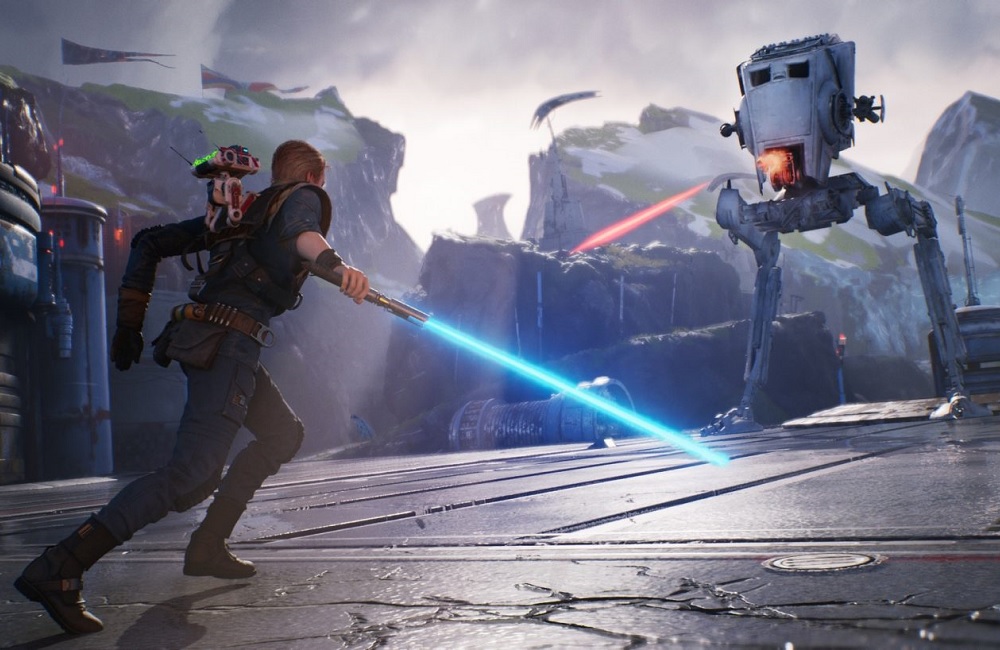 GameStop melihat adanya kenaikan angka pre-order hingga 63 persen.
Setidaknya ada dua hal yang selalu menjadi sumber kemeriahan E3: pengumuman game/hardware baru serta penyingkapan tanggal rilis produk-produk tersebut. E3 2019 minggu lalu sama sekali tidak kekurangan momen-momen itu. Tak sedikit pula, pengungkapan-pengungkapan game anyar turut diiringi oleh dimulainya fase pre-order – meski pelepasannya masih berbulan-bulan lagi.
Tak lama setelah pameran gaming tahunan raksasa itu berlangsung, GameStop sebagai salah satu retailer permainan video terbesar di Amerika segera melepas daftar judul yang paling banyak dipesan oleh konsumen. GameStop menyampaikan bahwa ada 66.000 orang menghadiri Electronic Entertainment Expo 2019 di Los Angeles. Sesi konferensi dari masing-masing publisher-nya juga ditonton oleh jutaan pasang mata via live stream. Dan setelah E3 2019 usai, GameStop melihat adanya kenaikan angka pre-order hingga 63 persen.
"Video game ialah DNA kami dan sebagai pemain retail teratas, kami memiliki data dan sistem pelacakan internal untuk memprediksi serta memahami apa yang konsumen ingin mainkan," kata vice president merchandising GameStop Eric Bright di rilis pers. "Seperti yang bisa dilihat dari E3, industri gaming terus berkembang dan kami berada tepat di tengahnya. Terdapat lebih dari 40 ribu gerai kami siap membantu konsumen mengakses permainan-permainan favorit mereka."
Ini dia 10 game E3 2019 yang laris di-pre-order di GameStop. Mereka adalah judul-judul baru yang diungkap di periode E3 2019 dan tanggal rilisnya sudah diketahui jelas:
1. Call of Duty: Modern Warfare
25 Oktober 2019
2. Pokemon Sword/Shield
15 November 2019
3. Final Fantasy VII Remake
3 Maret 2020
4. Cyberpunk 2077
16 April 2020
5. Borderlands 3
13 September 2019
6. Legend of Zelda: Link's Awakening
20 September 2019
7. Star Wars Jedi: Fallen Order
15 November 2019
8. Gears 5
6 September 2019
9. Super Mario Maker 2
28 Juni 2019
10. Crash Team Racing: Nitro-Fueled
21 Juni 2019
–
Kejadian menarik di sini adalah, daftar pre-order dari GameStop ini tidak benar-benar merepresentasikan judul-judul yang berhasil mencuri perhatian media. Belum lama ini, ICO Partners mengungkap 15 permainan yang paling banyak diliput atau diangkat di artikel. Dua game teratas di list GameStop, yaitu Call of Duty: Modern Warfare dan Pokemon Sword/Shield bahkan tidak masuk di sana.
Hal ini mungkin bisa memberi kita gambaran mengenai betapa kuatnya pengaruh kedua franchise (Call of Duty dan Pokemon), karena mereka terus jadi favorit gamer begitu judul terbarunya diumumkan. Hanya ada satu IP orisinal yang masuk ke top 10 pre-order GameStop, yaitu Cyberpunk 2077 (plus Star Wars Jedi: Fallen Order jika Anda tidak keberatan). Sisanya ialah sekuel dan remake.
Via Gamespot.