Esports Ecosystem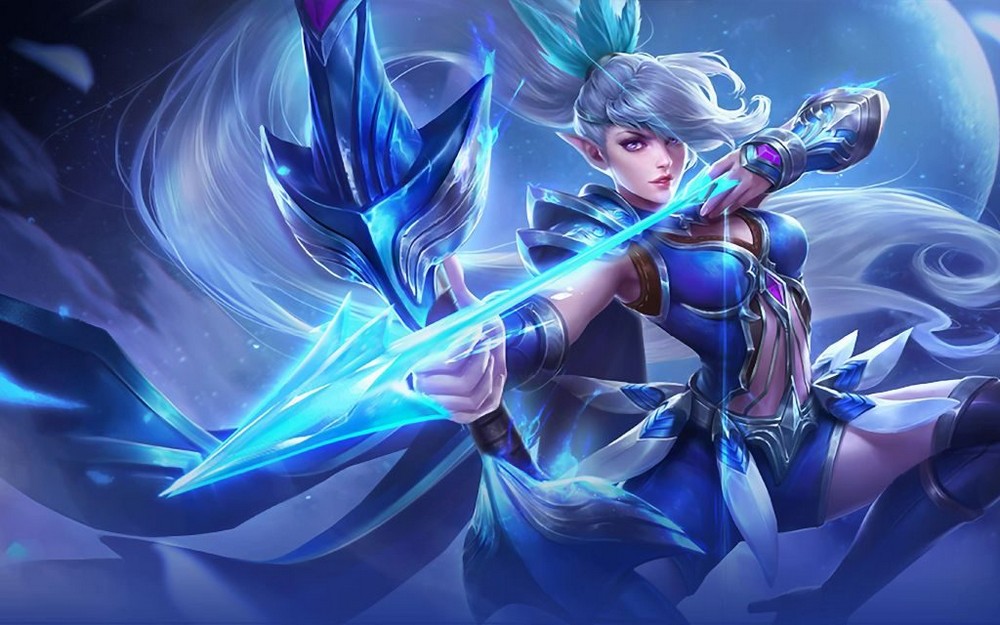 Mempertandingkan game MLBB, turnamen Yamaha Generasi 125 Esports Competition (YGEC) 2020 menyajikan motor Yamaha FreeGo sebagai hadiah utama.
Ekosistem esports yang sedang berkembang dengan pesat, membuat banyak brand non-endemik menunjukkan ketertarikannya untuk bisa berkontribusi di dalamnya. Salah satu contoh hal ini terlihat lewat Yamaha Indonesia Motor Manufacturing, yang baru-baru ini mencoba menjajaki esports lewat sebuah turnamen.
Kompetisi tersebut bertajuk Yamaha Generasi 125 Esports Competition (YGEC) 2020, yang mempertandingkan game Mobile Legends: Bang Bang. Kompetisi terbuka bagi siapapun Anda yang memiliki rank minimal Epic di dalam game MLBB. Pendaftaran turnamen sendiri sudah dibuka sejak 17 Agustus 2020 lalu hingga 6 September 2020 mendatang. Anda dapat pergi ke laman pendaftaran tergabung ke dalam turnamen.
"Melihat antusiasme masyarakat Indonesia terhadap esports, terutama generasi muda, maka Yamaha mengadakan sebuah kompetisi esports, yang dapat diikuti secara gratis sebagai bentuk dukungan kami agar turnamen ini dapat menjadi wadah positif bagi generasi muda Indonesia." Tukas Yordan Satriadi, Deputi GM Marketing PT Yamaha Indonesia Motor Manufacturing, membahas soal alasan diselenggarakannya YGEC 2020.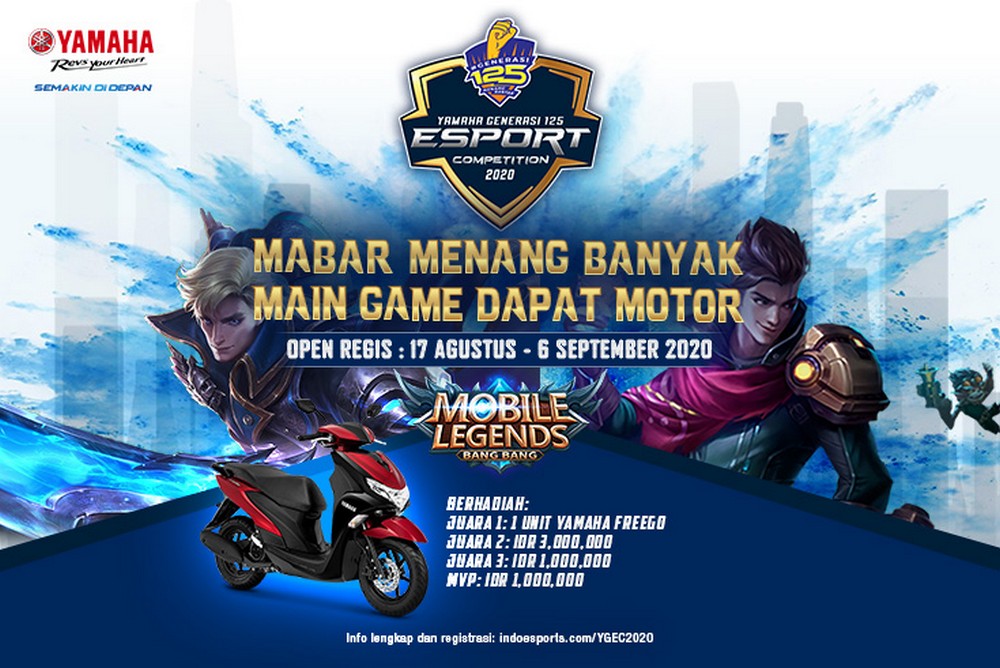 Turnamen ini dapat diikuti secara gratis, dengan motor Yamaha FreeGo STD sebagai hadiah utama. Berikut pembagian hadiah dari turnamen YGEC 2020.
Juara 1 – Satu Unit Yamaha FreeGo (Off The Road)
Peringkat 2 – Rp3.000.000,-
Peringkat 3 – Rp2.000.000,-
MVP – Rp1.000.000,-
Ini bukan kali pertama otomotif dan esports melebur menjadi satu. Dalam konteks lokal kita sudah sempat melihat Honda menginisiasi beberapa kegiatan yang berhubungan dengan esports. Ada Honda Motor, yang pada Agustus 2019 lalu mencoba menjajaki esports lewat gelaran ESL Jagoan Series. Ada juga PT. Honda Prospect Motor, pemegang merek mobil Honda di Indonesia, yang beberapa waktu lalu bekerja sama dengan HM Engineering untuk mengadakan turnamen Sim-Racing tingkat lokal. Tak lupa, ada juga Renault Indonesia, yang ketika itu menjadi sponsor dalam gelaran First Warrior.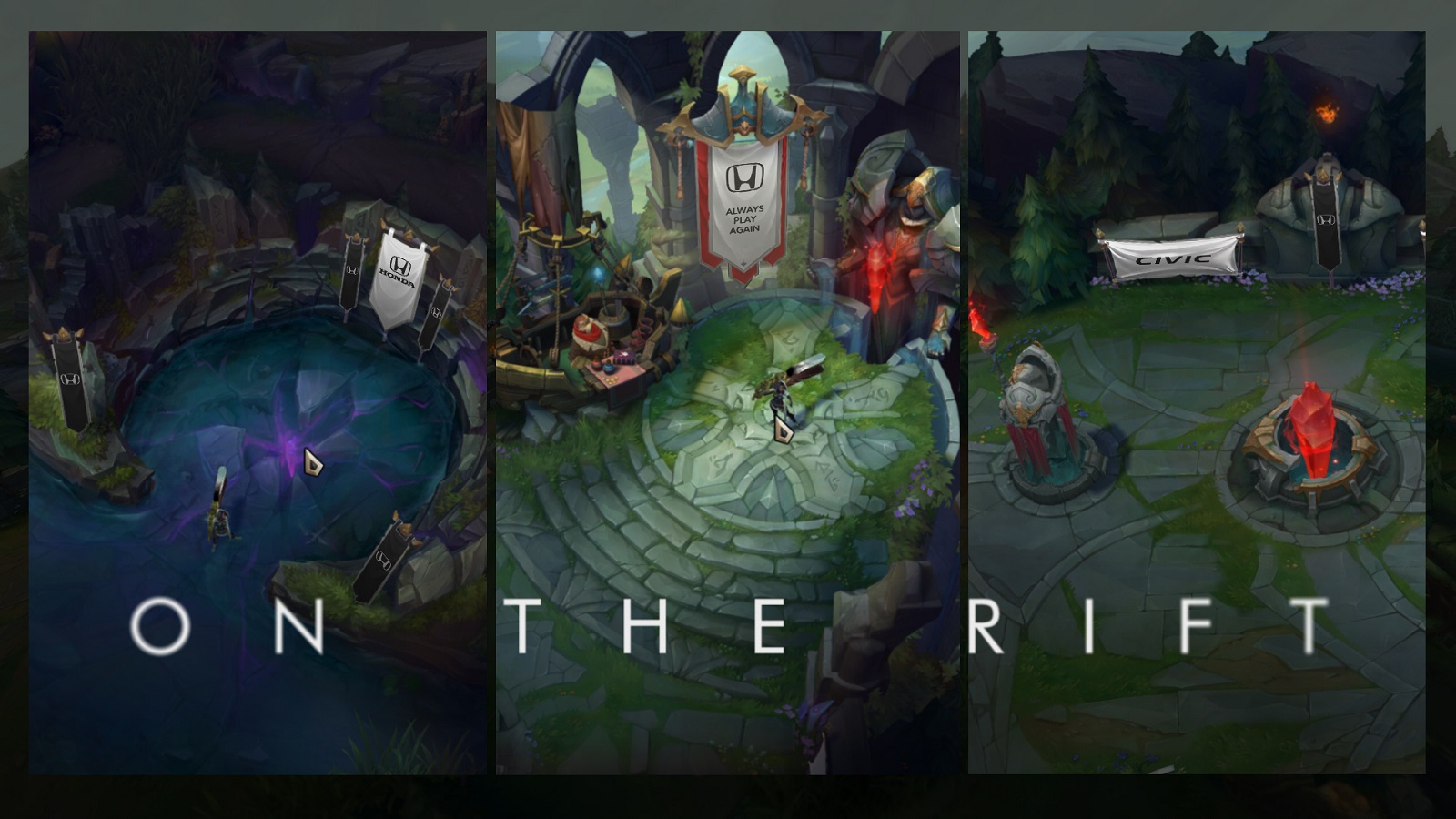 Dalam konteks Internasional malah lebih banyak lagi, yang cenderung didominasi oleh brand otomotif mobil. Ada Mercedes-Benz yang sponsori SK Gaming, Audi sponsori tim Astralis, atau Honda yang sponsori Team Liquid, dan juga menjadi sponsor League of Legends Championship Series. Tak hanya itu, di Tiongkok malah ada brand mobil mewah, Rolls-Royce, yang menggandeng dua pemain QQ Speed Mobile (Speed Drifter versi Tiongkok) dalam kerja sama sponsorship.
Semakin hari esports sepertinya sudah semakin dipercaya menjadi salah satu media pilihan untuk berkomunikasi dengan generasi muda. Banyaknya brand otomotif mensponsori esports menjadi salah satu bukti, bagaimana industri baru ini punya potensi untuk menjadi pasar yang besar di masa depan.
From Our Network