Game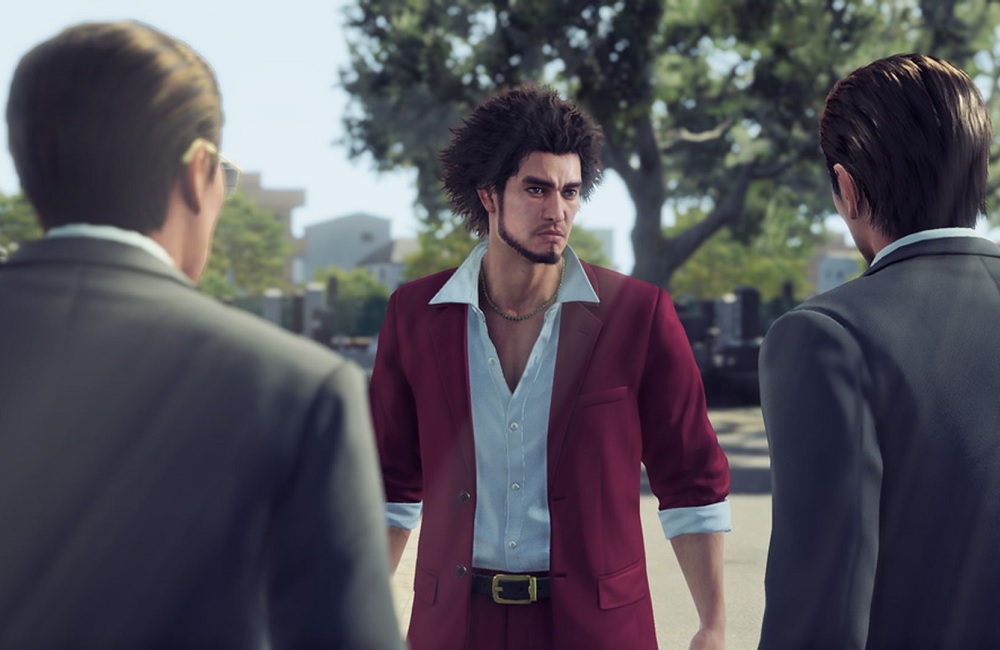 Formula pertarungan berbasis action yang diusung game sebelumnya digantikan oleh turn-based ala JRPG.
Seri Yakuza terlahir dari keinginan produser Toshihiro Nagoshi untuk menciptakan permainan video yang mengisahkan kehidupan yakuza. Toshihiro sempat kesulitan menemukan platform buat menggarap proyek tersebut hingga Sony menunjukkan ketertarikan. Permainan pertama dirilis pada tahun 2005 dan sejak saat itu, franchise ini melahirkan tujuh sekuel, empat remake dan delapan spin-off.
Kelanjutan seri ini, Yakuza 7, diumumkan Sega di penghujung bulan Agustus kemarin. Dan di perhelatan Tokyo Game Show 2019, sang publisher Jepang mengungkap informasi lebih detail terkait permainan plus memublikasikan trailer anyar. Game bertajuk lengkap Yakuza 7: Whereabouts of Light and Darkness itu nantinya akan diperkenalkan sebagai Yakuza: Like a Dragon di negara-negara Barat. Aspek paling menarik dari Yakuza 7 adalah, arahan gameplay-nya sangat berbeda dari permainan Yakuza terdahulu.
Lalu apa perbedaannya? Sebagai awalnya, Yakuza 7 difokuskan pada karakter baru karena kisah Kazuma Kiryu sudah berakhir di Yakuza 6. Permainan ini memperkenalkan tokoh proragonis bernama Ichiban Kasuga. Ceritanya dimulai di tahun 2001, ketika Kasuga diminta oleh sang boss yang ia anggap seperti ayahnya sendiri untuk jadi kambing hitam dan mengorbankan diri buat dijebloskan ke penjara. Tapi setelah terkurung selama 18 tahun, yang Kasuga dapatkan hanyalah pengkhianatan.
Yakuza: Like a Dragon akan membawa pemain bertualang ke daerah baru, yaitu Isezaki Ijincho di Yokomaha. Wilayahnya tiga kali lipat lebih luas dari Kamurocho di Tokyo (setting lokasi di permainan-permainan sebelumnya), dan masing-masing daerah di Isezaki Ijincho punya karakteristik serta sejarahnya sendiri. Namun kejutan yang Sega bubuhkan di Yakuza 7 tidak berhenti sampai di sana.
Dengan menghadirkan karakter utama baru, Sega turut memutuskan buat memanfaatkan formula gameplay yang distingtif pula. Elemen pertarungan bergaya arcade yang diusung di permainan Yakuza lawas kini digantikan oleh sistem pertempuran turn-based ala game role-playing khas Jepang.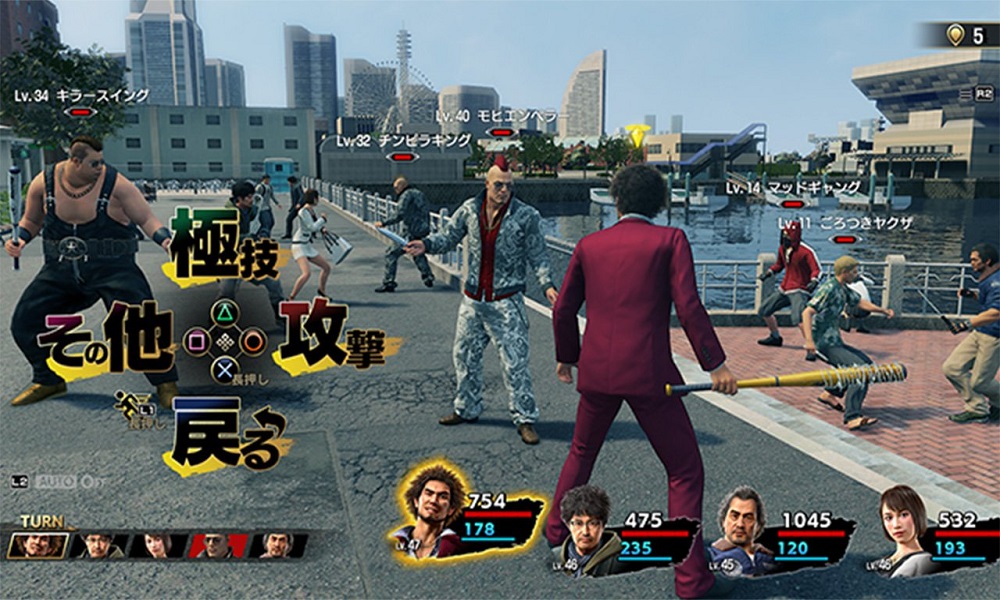 Melalui pendekatan ini, developer berharap agar gamer bisa lebih menikmati Yakuza 7. Sistem turn-based di sana memperkenankan Anda memilih teknik bertempur (kemungkinan kita harus menyesuaikannya dengan jenis lawan yang dihadapi), serta mengatur secara tepat kapan Ichiban Kasuga dan timnya harus menyerang, bertahan atau saling mendukung.
Yakuza 7: Whereabouts of Light and Darkness rencananya akan dirilis terlebih dahulu di kawasan Jepang pada tanggal 16 Januari 2020 di PlayStation 4. Selanjutnya, game baru akan didistribusikan ke negara-negara lain di bawah judul Yakuza: Like a Dragon beberapa bulan setelahnya. Saya pribadi berharap agar seperti Yakuza 0, serta Kiwami 1 dan 2, Yakuza 7 juga dirilis di PC.