Esports Ecosystem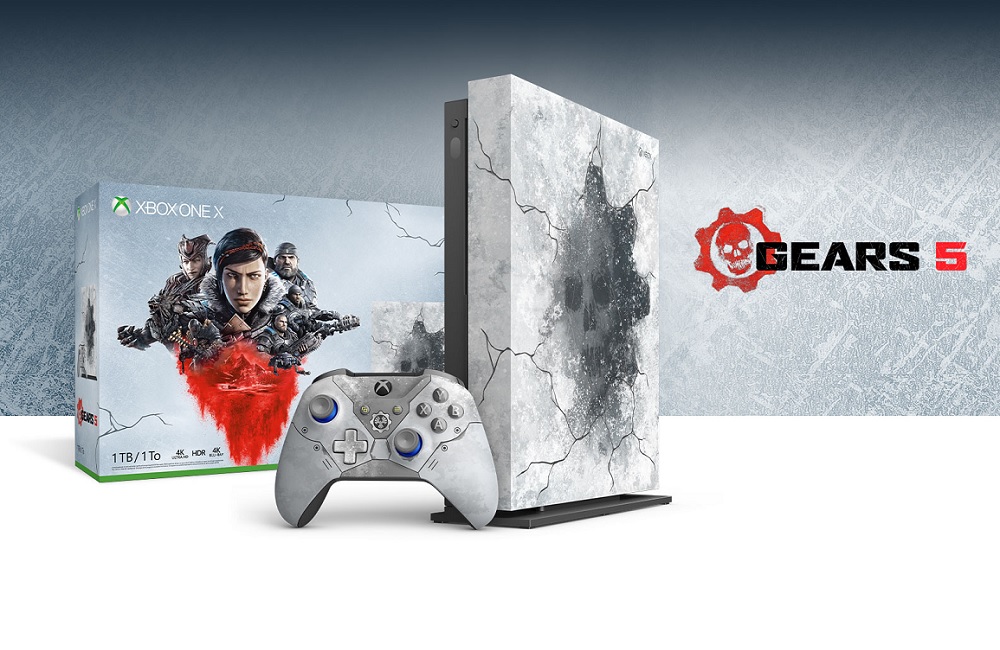 Perancangannya digarap secara kolaboratif oleh developer The Coalition dan Xbox Industrial Design Team.
Mungkin dalam waktu kurang dari setahun, kita akan berkenalan dengan  penerus Xbox One dan PlayStation 4. Proses pengembangannya telah dikonfirmasi baik oleh pihak Microsoft maupun Sony, dan dalam prosesnya, para produsen juga mulai mempersiapkan diri menghadapi datangnya era cloud gaming – yang mulai naik daun berkat pertisipasi Google lewat Stadia.
Namun betapa pun menariknya kemudahan akses dan teknologi-teknologi mutakhir itu, sejumlah gamer tetap lebih memilih menikmati permainan secara tradisional, berbekal hardware dedicated semisal home console. Dan bagi penggemar berat judul-judul tertentu, mereka bahkan tidak ragu untuk membeli edisi berbeda dari produk serupa. Dan khusus bagi kalangan inilah Xbox One X Gears 5 Limited Edition sengaja Microsoft siapkan.
Edisi Gears 5 dari Xbox One X diramu untuk memeriahkan pelepasan permainan third-person shooter terbaru di seri Gears of War itu. Seperti penawaran produk edisi terbatas sebelumnya, tema game Gears 5 diterapkan pada unit console dan controller, menyuguhkan kombinasi antara warna es/salju yang tidak rata serta ilustrasi super-stylish. Desainnya digarap secara kolaboratif oleh developer The Coalition dan Xbox Industrial Design Team.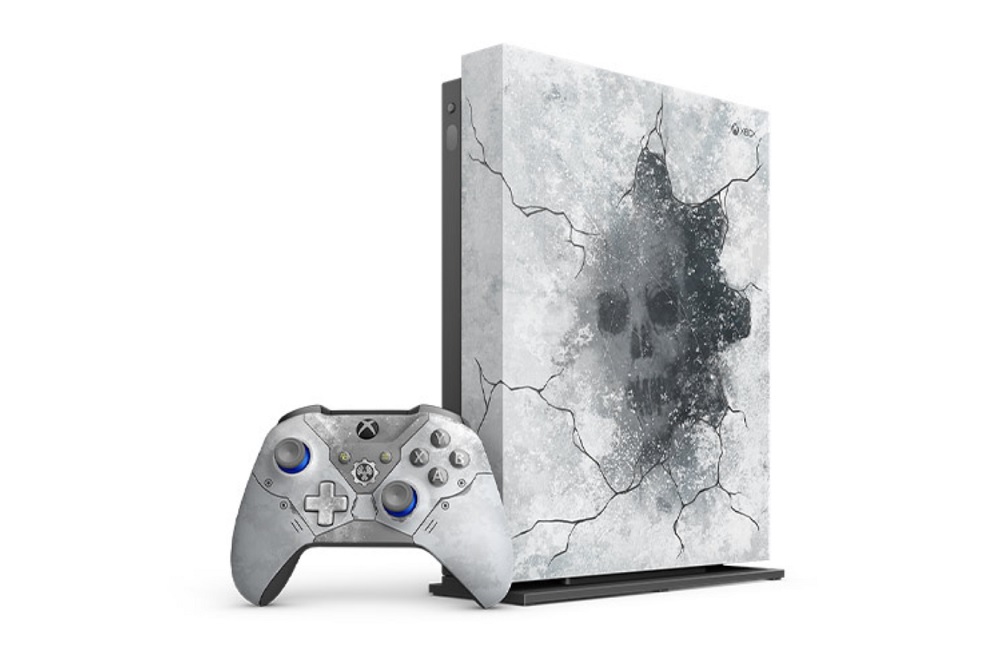 Khusus pada console, Microsoft memanfaatkan case berjenis semi-transparan di area berwarna gelap. Di sana Anda juga bisa segera menjumpai ilustrasi tengkorak di tengah-tengah bingkai roda gigi yang jadi simbol seri Gears. Anda lihat retakan-retakan yang seolah-olah terdapat di permukaan es? Xbox Industrial Design Team membuatnya dengan memanfaatkan metode ukiran laser.
Unit controller-nya juga tidak kalah istimewa. Periferal bertajuk Xbox Wireless Controller Gears 5 Kait Diaz Limited Edition itu mengusung warna salju serupa console, tetapi Microsoft menggunakan decal yang membuatnya terlihat seperti lempengan-lempengan armor milik sang protagonis Kait Diaz. Microsoft turut membubuhkan emblem elang di bagian depan serta simbol Locust Horde di sisi punggung. Selanjutnya, produsen menerapkan warna biru di sisi dalam thumb stick serta trigger button.
Masih belum puas? Anda dipersilakan untuk membeli Xbox Pro Charging Stand edisi spesial Kait Diaz yang mempunyai skema warna dan decal serupa controller, headset Razer Thresher Xbox One Gears 5 Edition, Seagate Game Drive Gears 5 Special Edition, serta satu set keyboard dan mouse wireless Razer Turret – jika Anda menginginkan kecepatan dan keakuratan tinggi saat bermain.
Bundel Xbox One X Gears 5 Limited Edition sudah bisa Anda pre-order sekarang, dijajakan seharga US$ 500 dan akan tersedia berbarengan dengan perilisan game pada tanggal 9 September 2019. Di luar paket penjualan, controller (US$ 75), charging stand (US$50), headset Thresher, Seagate Game Drive dan Razer Turret (US$ 300) versi Gears 5 dapat dibeli terpisah.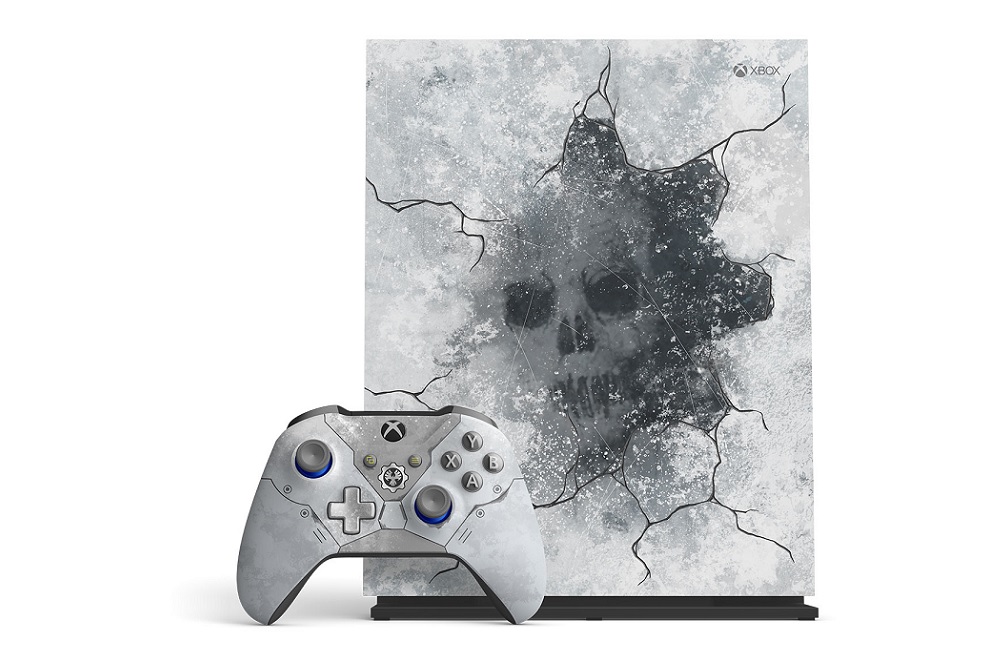 Sumber: Xbox Wire.
From Our Network