Esports Ecosystem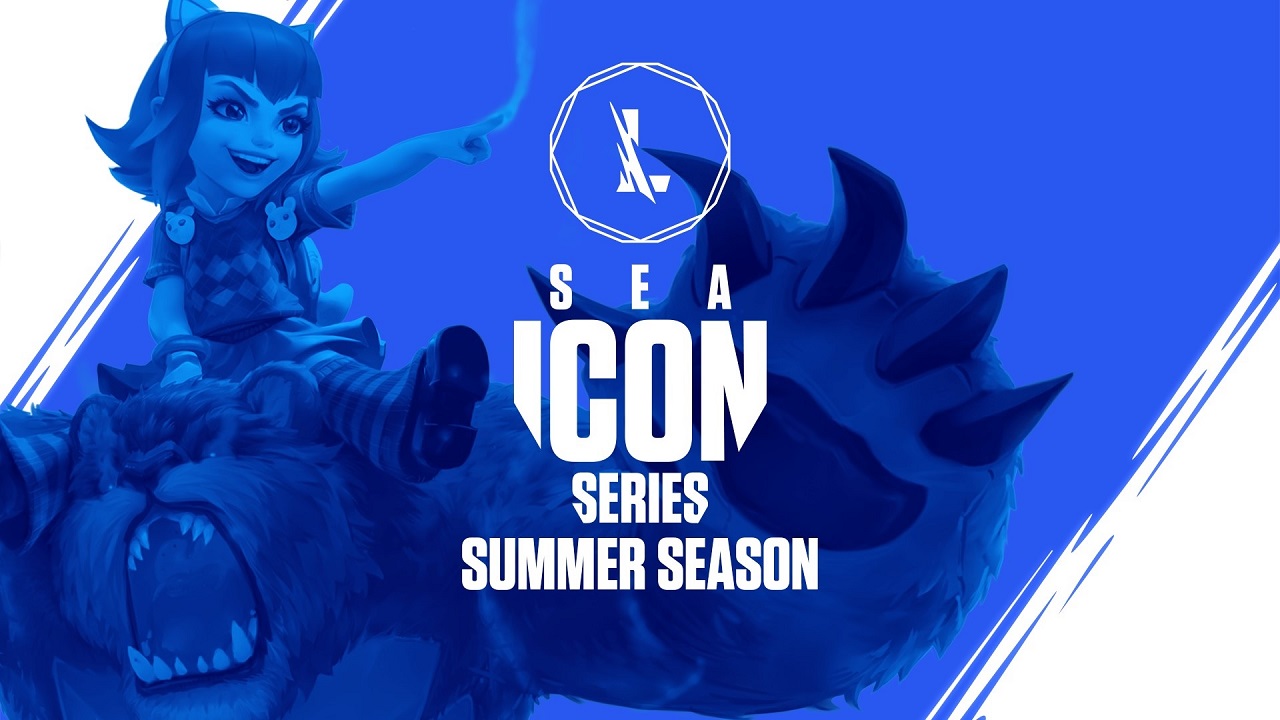 ONIC dan Bigetron akan melaju ke SEA Summer Super Cup sebagai perwakilan Indonesia
Fase Grand Final dari Wild Rift SEA Icon Series Indonesia: Summer Season telah digelar pada 5-6 Juni 2021 lalu. Di babak terakhir, Bigetron Esports bertemu dengan ONIC Esports. Walau Bigetron sempat unggul di dua game pertama, mereka akhirnya harus bertekuk lutut di hadapan ONIC dengan skor 3-4. Dengan ini, ONIC sebagai juara dan Bigetron sebagai runner-up akan bisa melaju ke Summer Super Cup sebagai perwakilan Indonesia.
Managing Director One Up, Robert Siedharta mengatakan, antusiasme masyarakat akan Wild Rift SEA Icon Series Indonesia: Summer Season cukup besar. Buktinya, ada 221 tim amatir dan profesional yang ikut serta dalam kompetisi tersebut. Untuk menentukan tim-tim terbaik, One Up telah mengadakan empat babak kualifikasi sejak Maret 2021. Dari masing-masing  babak kualifikasi, akan terpilih dua tim untuk bertanding di fase Grand Final. Jadi, pada fase Grand Final, ada delapan tim yang memperebutkan gelar juara.
"Summer Season dirancang untuk mempersiapkan tim terbaik sebagai perwakilan Indonesia," kata Robert dalam konferensi pers. "Dua tim terbaik akan langsung dapat seeding untuk Summer Super Cup tingkat ASEAN. Kompetisi Summer Cup merupakan kesempatan baik untuk menampilkan talenta baru Indonesia di tingkat global."
ONIC berhasil menjadi juara dari Wild Rift SEA Icon Series Indonesia: Summer Season. | Sumber: InstagramSementara itu, Head of Esports, Riot Games of Southeast Asia, Hong Kong, and Taiwan, Chris Tran mengatakan, Icon Series merupakan kompetisi esports profesional pertama untuk Wild Rift. "Tak hanya itu, kompetisi tersebut juga menjadi gerbang bagi para fans dan gamers Wild Rift untuk bisa masuk ke kompetisi global," ujarnya.
Dalam konferensi pers virtual, pendiri dan CEO Bigetron Esport, Edwin Chia, juga menjelaskan alasan Bigetron untuk membentuk tim Wild Rift, walau game MOBA tersebut baru diluncurkan pada Oktober 2019. "Pada awalnya, Bigetron sendiri memang punya tim League of Legends untuk PC. Sekarang, ada versi mobile-nya. Kami anggap, game itu akan sangat berkembang di Indonesia. Karena di sini, mobile game memang lebih ramai. Jadi, tanpa pikir terlalu lama, kami langsung membentuk tim Wild Rift," ungkapnya.
Edwin juga optimistis akan perkembangan skena esports Wild Rift di Indonesia. Pasalnya, baik One Up dan Riot Games telah menyiapkan jalan yang jelas menuju "piala dunia" dari Wild Rift. Menurutnya, tugas Bigetron dan tim-tim esports lainnya hanyalah untuk berjuang keras agar bisa bertanding di kompetisi internasional. Ke depan, dia berharap, jumlah pemain Wild Rift akan bertambah sehingga ekosistem esports-nya bisa semakin maju.
Senada dengan Edwin, Co-founder dan Director, MBR Esports, Yudho Arlianto mengungkap bahwa Wild Rift punya potensi besar di Indonesia. Alasannya karena kebanyakan gamers di Indonesia merupakan mobile gamers. Dia lalu menjelaskan, sebelum membentuk tim Wild Rift, MBR melakukan analisa pada tiga hal: potensi game Wild Rift, potensi komunitas, dan komitmen developer.
Yudho mengatakan, jumlah mobile gamers di Indonesia mencapai 175 juta orang. Sebanyak 30% dari gamers tersebut merupakan pemain game MOBA. Hal ini menjadi bukti bahwa Wild Rift memang punya potensi untuk sukses di Indonesia. Sementara dari segi komunitas, di Indonesia, telah ada komunitas League of Legends. Karena itu, Yudho merasa, komunitas Wild Rift bisa tumbuh. Terakhir, dari segi developer. Dia mengaku percaya bahwa Riot akan serius dalam membangun ekosistem esports Wild Rift. Memang, sebelum ini, Riot telah sukses mengembangkan skena esports dari League of Legends.
Lalu, bagaimana cara Riot dan One Up mengembangkan ekosistem esports Wild Rift? Di sisi amatir, Robert mengungkap, One Up berencana untuk mengadakan kompetisi di tingkat universitas. Salah satu tujuannya adalah untuk membuat tim-tim amatir tetap semangat bermain dan berlatih. Selain itu, melalui kompetisi tingkat universitas ini, One Up juga berharap, bibit-bibit baru pemain berbakat akan bisa ditemukan demi memudahkan regenerasi pemain esports. Sementara di tingkat profesional, One Up dan Riot akan mengadakan SEA Summer Cup dalam waktu dekat.
From Our Network