Esports Ecosystem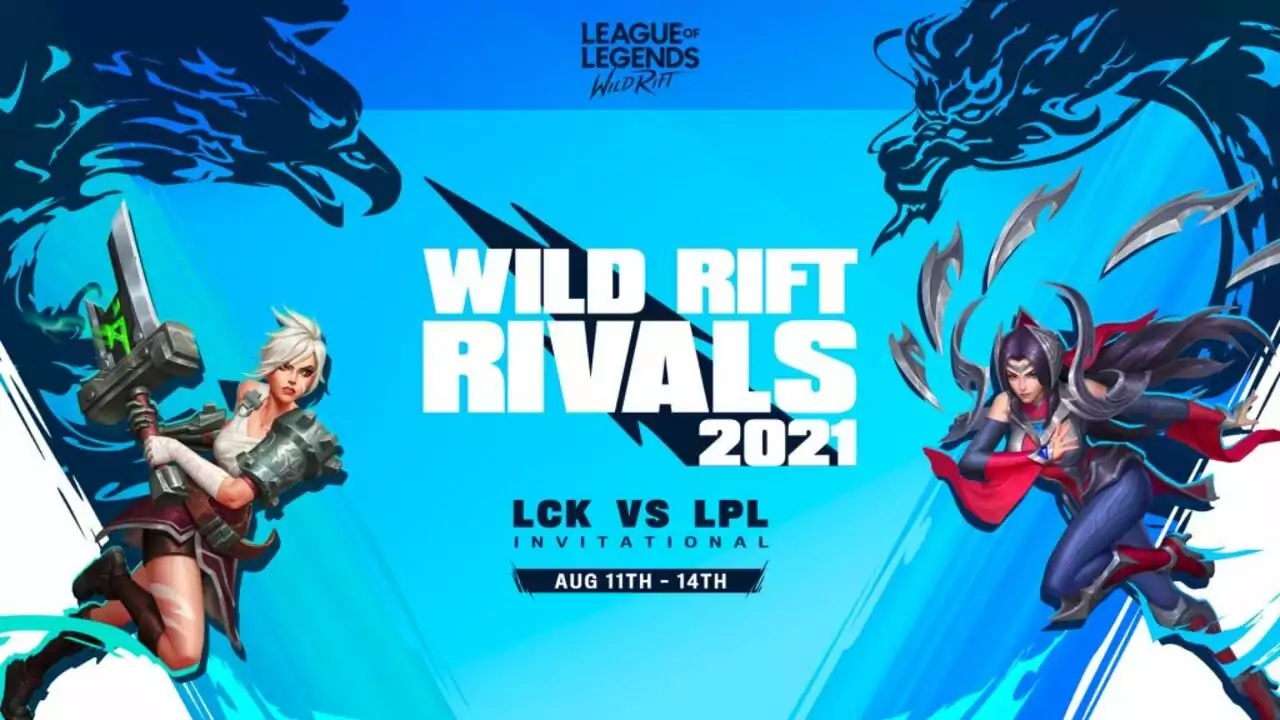 Turnamen ikonik ini mempertemukan tim esports Korea Selatan melawan Tiongkok.
Riot Games selaku publisher Wild Rift tengah berusaha mengembangkan ekosistem esports game-nya. Salah satunya adalah dengan menggelar Wild Rift Rivals: 2021. Turnamen ini mempertemukan tim-tim Wild Rift terbaik dari negara Korea Selatan dan Tiongkok.
At last, the two champions collide at 🔥2021 Wild Rift Rivals: LCK vs. LPL Invitational🔥

📆Aug 11 ~ Aug 14📆 Stay tuned for your favorite legendary LCK players and the Professional Wild Rift Esports teams! pic.twitter.com/7ksHEoniDh

— LCK Global (@LCK_Global) August 4, 2021
Riot Games bekerja sama dengan Tencent Games dalam menggarap Wild Rift Rivals: 2021. Wild Rift Rivals: 2021 dimulai pada tanggal 11 hingga 14 Agustus 2021 dan diikuti oleh 6 tim, 3 tim dari Korea Selatan dan 3 tim dari Tiongkok. Setiap tim  bertanding sebanyak 3 kali yakni melawan 3 tim dari negara lawannya. Negara yang mempunyai poin tertinggi akan dinobatkan menjadi pemenang Wild Rift Rivals: 2021.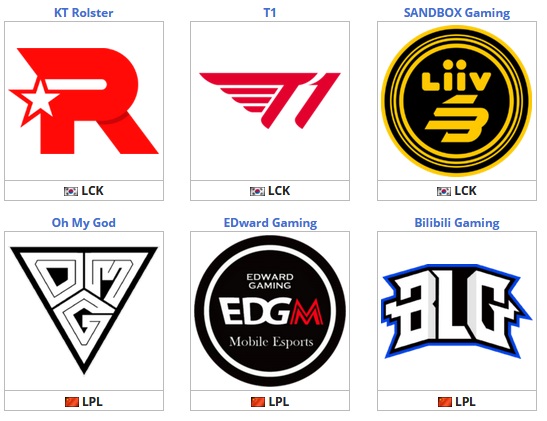 6 tim peserta Wild Rift Rivals: 2021 antara lain KT Rolster, T1, dan SANDBOX Gaming dari Korea Selatan dan Oh My God, EDward Gaming, dan Bilibili Gaming dari Tiongkok. 6 tim peserta tersebut merupakan tim-tim esports kuat dari kedua negara.

Wild Rift Rivals: 2021 memperebutkan total hadiah sebesar ₩100.000.000 atau sekitar Rp1,2 miliar. Selain itu Wild Rift Rivals: 2021 juga mengundang mantan pemain profesional League of Legends dari kedua negara untuk bertanding dalam Wild Rift sebagai partai tambahan dan memeriahkan acara Wild Rift Rivals: 2021.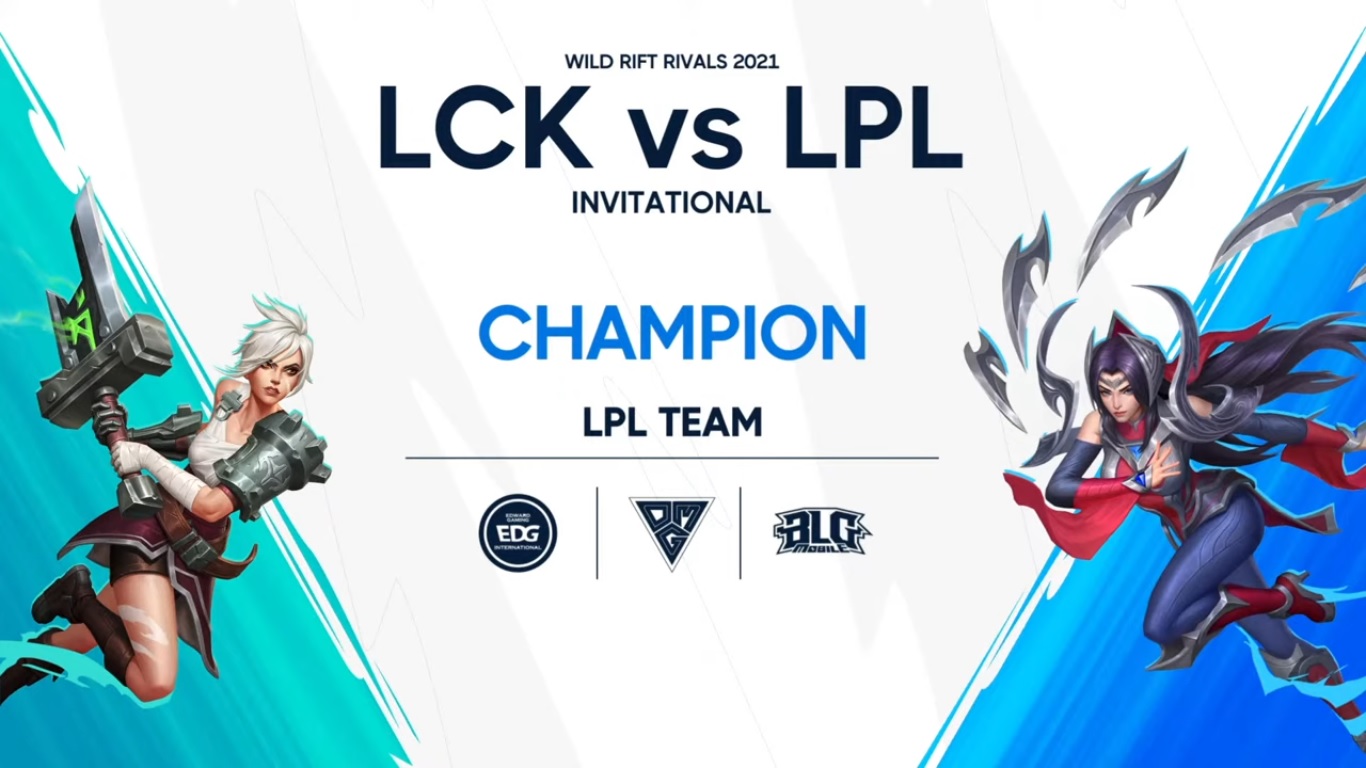 Tim dari Tiongkok berhasil mendominasi Wild Rift Rivals: 2021 kali ini. Tim Tiongkok berhasil memenangkan 9 dari 10 pertandingan yang mereka jalani. Satu-satunya kekalahan yang diderita tim Tiongkok adalah saat partai antara Bilibili Gaming melawan KT Rolster yang berhasil diemangkan oleh KT Rolster dengan skor 2-0. Selebihnya tim asal Korea Selatan tidak mampu menandingi dominasi dari tim Tiongkok. Hal ini semakin menandakan bahwa tim Wild Rift asal Tiongkok lebih kuat dibandingkan dengan Korea Selatan.
Turnamen persahabatan antara tim esports Korea Selatan melawan Tiongkok bukan kali ini saja digelar oleh Riot Games. Riot Games sebelumnya sudah rutin menggelar turnamen Rift Rivals dan Mid-Season Cup. Turnamen tersebut mempertemukan tim-tim League of Legends terbaik dari negara Korea Selatan dan Tiongkok. Gelaran terakhir bertajuk Mid-Season Cup 2020 dilaksanakan pada bulan Mei 2020 silam dengan memperebutkan total hadiah sebesar US$600.000 atau sekitar Rp8,6 miliar.
Selain Wild Rift Rivals: 2021 saat ini Riot Games juga tengah menggelar turnamen di dua negara tersebut. Di Korea Selatan ada Wariwari Rumble 2021 yang digelar pada bulan Agustus 2021 ini dan memperebutkan total hadiah sebesar KR₩25.000.000 atau sekitar Rp300 juta.
Turnamen ini nantinya juga akan memperebutkan 4 slot ke babak kualifikasi Korea Selatan untuk ajang World Championship 2021 mendatang. Sedangkan di Tiongkok ada LPL Summer 2021. Turnamen yang diikuti oleh 17 tim Wild Rift terbaik di Tiongkok tersebut memperebutkan total hadiah sebesar CH¥4.200.000 atau sekitar Rp9,3 miliar dan slot menuju World Championship 2021.