Esports Ecosystem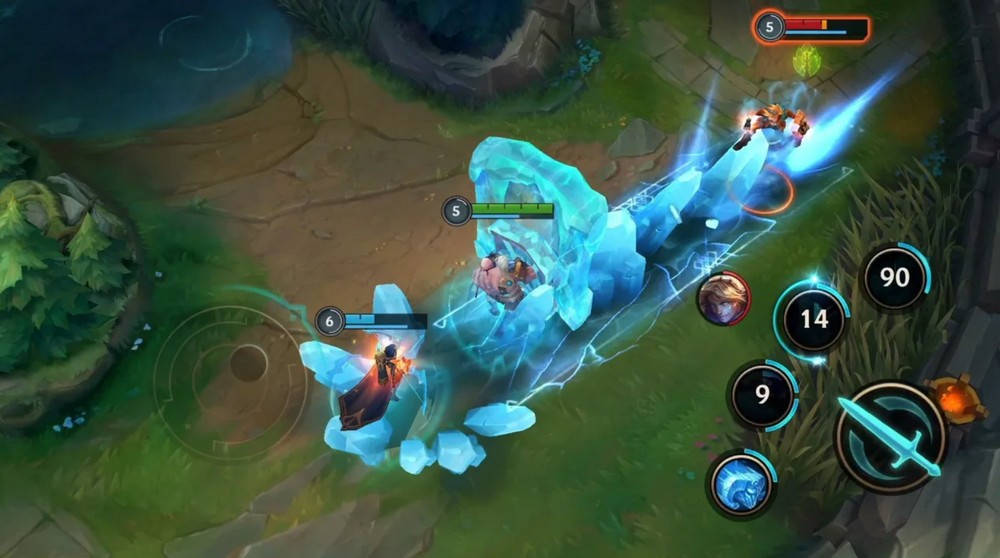 Walau masih dalam fase Alpha Test, namun Riot Games cepat tanggap dan lakukan balancing terhadap Wild Rift lewat Patch Notes 16 Juni 2020.
Pekan lalu, tepatnya 6 Juni 2020, fase Alpha Test dari game mobile League of Legends, yaitu Wild Rift, sudah dimulai untuk Filipina. Walau masih Alpha Test, namun antusiasme komunitas Filipina dan Asia Tenggara terlihat sangat tinggi terhadap game ini, terbukti lewat banyaknya konten yang tercipta selama masa tersebut, dan jumlah penonton.
Setelah satu pekan, dan eksperimen yang dilakukan penerima Alpha Test Wild Rift, Riot Games gerak cepat, dan meluncurkan balancing perdana. Lewat sebuah twit, Riot Games mengumumkan apa saja yang akan diubah, dan alasan atas perubahan tersebut.
Salah satu yang berdampak cukup besar adalah perubahan untuk Turret/Tower. Memang selama Alpha Test, banyak yang berpendapat bahwa Turret/Tower di Wild Rift terlalu lemah dan terlalu mudah untuk dijebol. Namun, alasan kenapa Turret lebih mudah dijebol di Wild Rift sebenarnya masuk akal, karena game ini dirancang untuk dapat selesai dalam durasi kisaran 15-20 menit.
Namun pada akhirnya Riot menambah kuat sedikit Turret di Wild Rift agar tetap dapat dijebol dengan mudah, namun tidak terlalu cepat. Perubahan yang dilakukan adalah penambahan damage serangan dan pertahanan Turret jika ia di-backdoor. Selain itu Riot juga meningkatkan tingkat pertahanan Turret dalam, dari tadinya tingkat damagereduction hanya 35 persen saja, menjadi 50%.
Selain dari itu, total ada 5 Champion yang menerima balancing pada Wild Rift Alpha Patch Notes 16 Juni ini. Gragas mendapat buff setelah melihat Mana miliknya terlalu cepat habis, dan damage Barrel Roll serta Drunken Rage terlalu lemah. Ezreal juga mendapat buff, yaitu damage serta rasio AD Mystic Shot ditingkatkan.
Sementara itu, 3 Champion lain diberikan nerf. Pertama Master Yi, dengan mengurangi efek Wuju Style yang selama ini memberi damage terlalu besar. Kedua Vayne, yang damage-nya terlalu besar, karena efek aktif Silver Bolts memberi bonus attackspeed terlalu besar. Lalu Jinx, yang juga jadi terlalu mematikan karena punya attack speed yang terlalu tinggi.
ALPHA PATCH NOTES – JUNE 17

Hey, look at us. Who'd have thought? Not me! It's @wildrift's very first patch notes!

We don't have a fancy website like @leagueoflegends just yet, so we'll be posting the changes below, which are available now in the Regional Alpha. pic.twitter.com/gK0y4fMsyG

— League of Legends: Wild Rift (@wildrift) June 17, 2020
Selain nerf dan buff, Riot Games juga memberikan daftar Watchlist. Daftar ini berisikan hero dan juga mekanisme permainan yang sejauh ini dianggap masih baik-baik saja, namun sudah mendapat banyak feedback dari komunitas.
Untuk sementara ini, Smite, Blitzcrank, Nani, Champion Marksmen, dan Jax sedang diawasi, karena sudah mendapat feedback dari komunitas, namun masih terlihat aman sejauh ini. Lebih lengkap Anda dapat melihat twit dari akun resmi wildrift.
Menurut laman resmi, Wild Rift direncanakan rilis akhir tahun 2020 ini. Namun, semoga saja ada kejutan seperti yang dilakukan Riot Games saat merilis VALORANT lebih dini dari yang sudah dijadwalkan.
From Our Network