Esports Ecosystem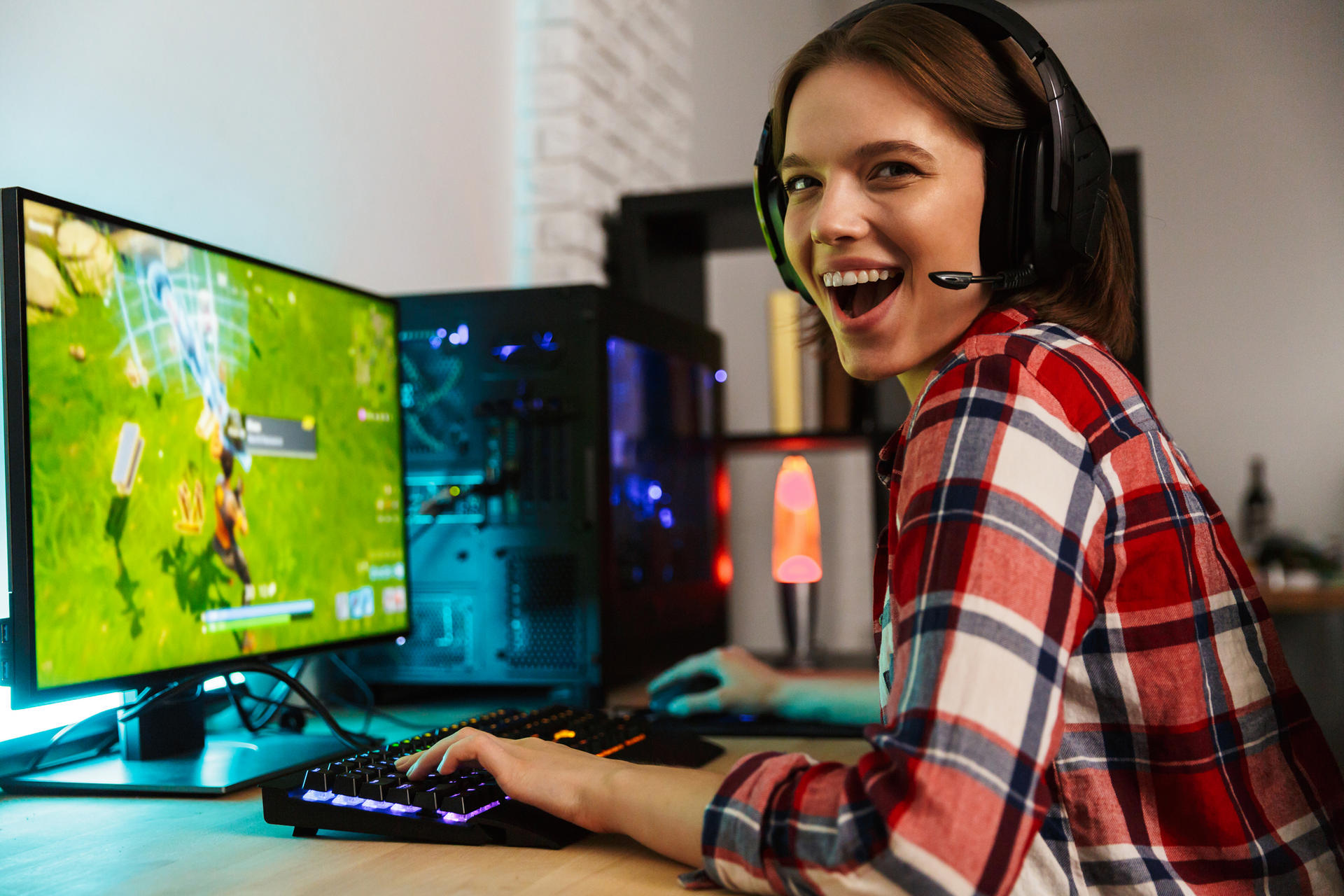 There are some options such as donation, sponsorship, or subscription.
In recent years, the esports industry has progressed swiftly. This year, the value of the esports industry is even expected to reach US$1 billion. One reason behind the growth, esports is predicted to be the next-gen entertainment.
Tournaments and esports athletes certainly play vital roles in the world of competitive gaming. However, streamers or content creators are also equally important. Most prominent esports organizations usually have their own content creators division, such as EVOS Esports or FaZe Clan.
However, some streamers choose to use their own personal brand. These independent streamers can make a lot of money. For example, Michael "Shroud" Grzesiek, a streamer who was once a professional Counter-Strike: Global Offensive player on Cloud9, has an estimated net worth of US$8-12 million.
The question is, where does the game streamers' income actually come from?
Twitch Monetization System
Twitch is still the number one game streaming platform in the world. Other game streaming platforms, such as Facebook and YouTube, are also growing rapidly, particularly during the pandemic. However, at this time, Twitch still dominates the game streaming platform market.
Twitch offers several monetization methods for its streamers. One of them is Cheer. As the name suggests, Cheer allows viewers to cheer on the streamer while the broadcast is in progress. And the best way to cheer someone up is by giving him money, right? However, doing Cheer is not free. You need a virtual currency called Bits. You can earn Bits by watching advertisements or buying them directly on Twitch. One Bit is worth US$0.01. The minimum amounts of Bits you can buy is 100 Bits.
Cheer is very easy. All you have to do is click on the Cheer button — located in the chat field — and specify the number of Bits you want to give. When you give Cheer, an animation will appear in the chat streamer column. The more Bits you provide, the more complex the animation will appear.
A streamer can also put up a leaderboard to show which fans are giving the most Bits. The goal? So that fans who want to be noticed by their favourite 'senpai' can donate more. However, the Cheer function is optional. So, a streamer may choose not to use the Cheer feature on Twitch.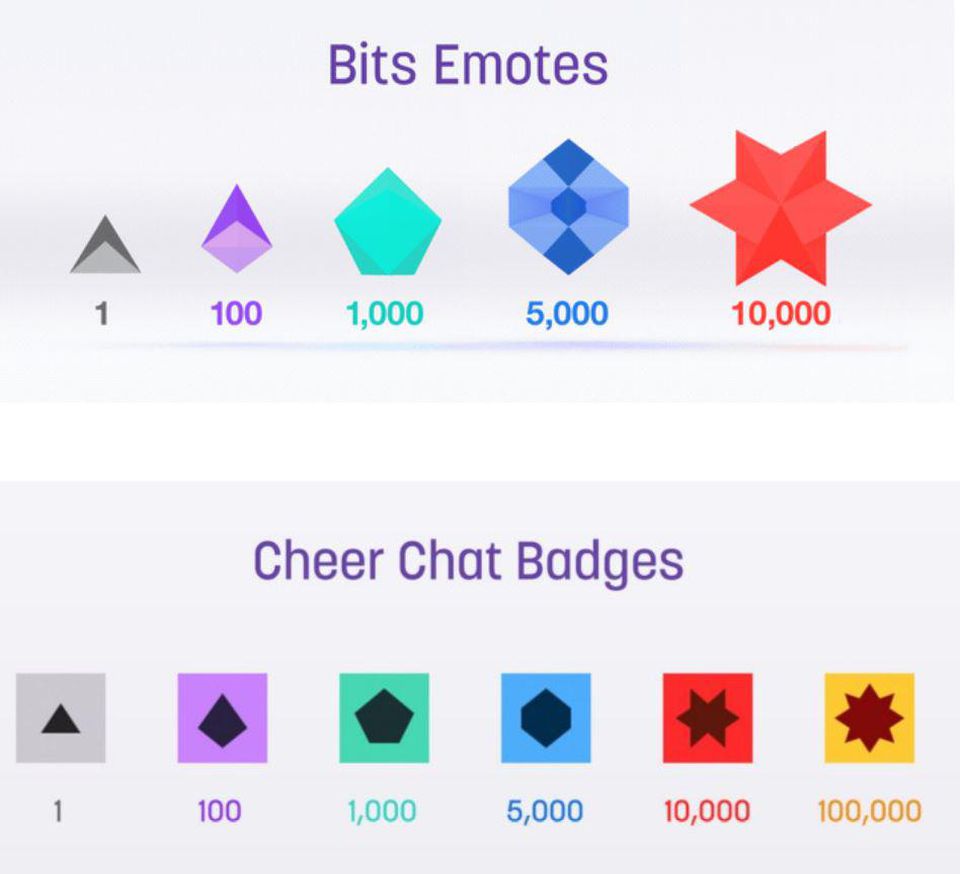 Apart from Cheer, Twitch also has a donation system. For example, if you like a streamer and want to show more support, you can make a donation. However, the process of giving donations is not as easy as Cheer. To make a donation, you have to go to the streamer's Profile page. You will find a donation button in the 'About' section. Just like Cheer, a streamer can decide not to open a donation.
The number of donations is varied depending on the range set by the streamer. Usually, the more popular a streamer is, the greater number of donations you can give. For example, the donation range for Shroud — who has 7.7 million followers — is US$5-50. Meanwhile, Imane "Pokimane" Anys — with followers of 5.4 million people — has a donation range from US$2 to US$20.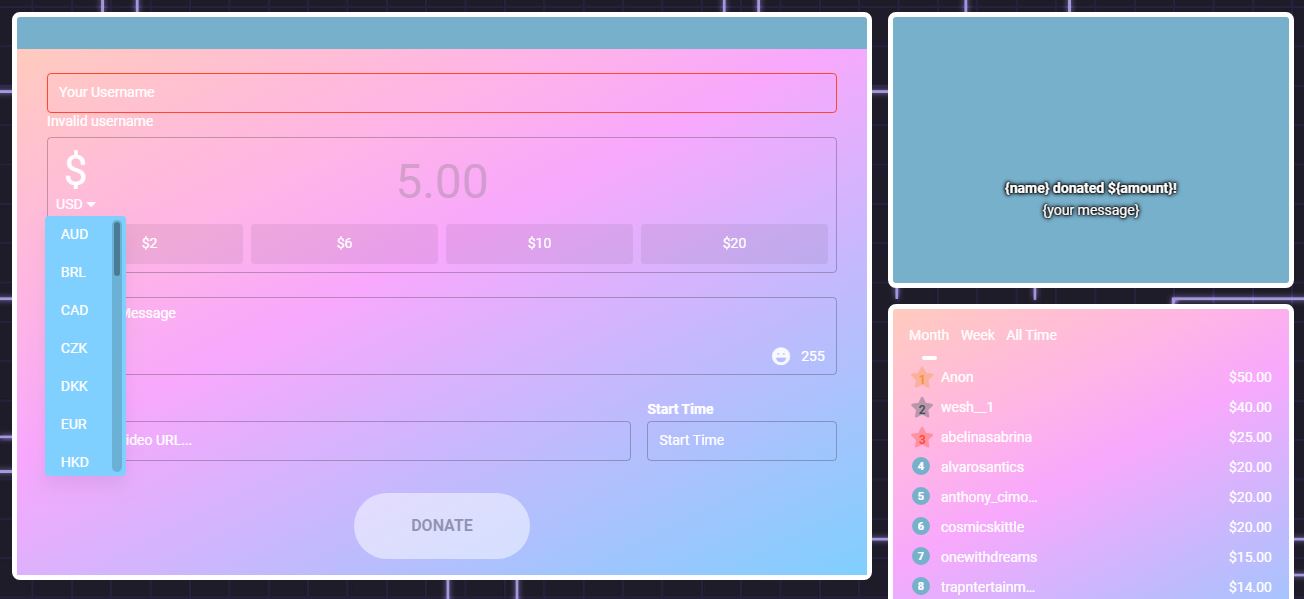 If you really like a streamer, you can subscribe to their channel too. On Twitch, the subscription function is somewhat different from the others, such as YouTube. To subscribe to a channel on Twitch, you must pay US$4.99. Of course, there are some unique features you can get after subscribing, such as ad-free or special emotes. A streamer can also allow the chat function only available to subscribers.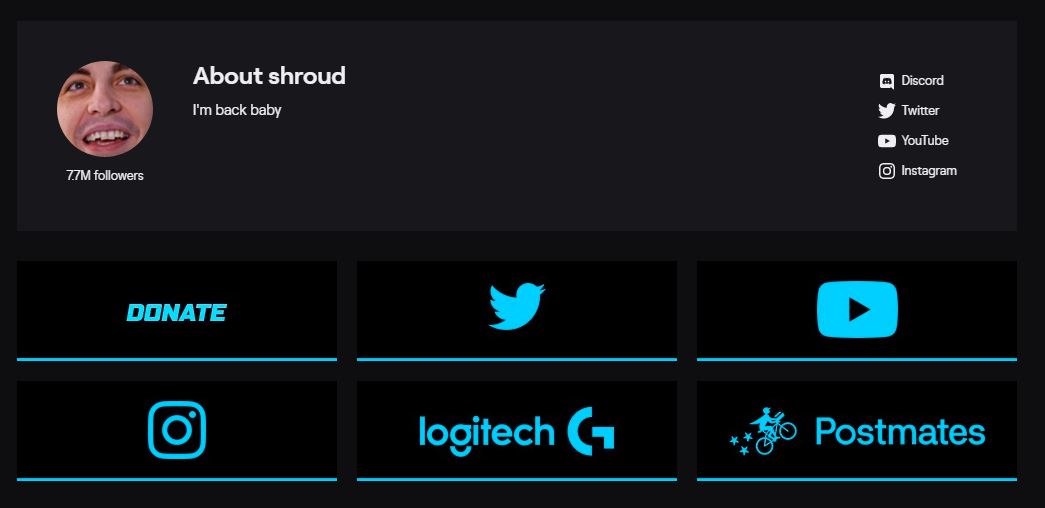 Sometimes, streamers create Discord servers specifically for their subscribers so they can interact with each other outside the broadcast schedule. The aim is to strengthen the relationship between subscribers and a streamer and create a community. This will also encourage viewers to become subscribers.
The subscription fee for a Twitch channel is US$4.99. However, typically, Twitch takes a 50% cut.
The last monetization option on Twitch is advertising. A streamer can serve ads when broadcasting to get compensation depending on the number of viewers. In theory, a streamer can place as many ads as possible. However, if the streamer is too greedy and puts up too many ads, it may annoy the fans.
Streaming Games in Indonesia
Twitch may be the king in the global market. However, in Indonesia, that's not the case. This is understandable considering that Indonesia is not one of the primary target markets from Amazon's game streaming platform.
To find out the reasons why Twitch is less popular in the country, I asked several local streamers. One of them is Fandra "Octoramonth" Octo. He said, one of the reasons is because Twitch is more demanding (in terms of mobile phone's performance).
"Apart from that, Twitch is not yet supported by cellular providers for free watching packages or quota bonuses. Meanwhile, for YouTube and Facebook, there are many providers that offer zero data cost," said Fandra when contacted via text message.
Fandra has been a streamer since September 2016. He said that, at first, he was interested in streaming just because his friends do so on YouTube. He admits, at first, streaming was no more than just a hobby. However, now, he has secured a contract with Facebook Gaming as an official streamer.
Meanwhile, according to Cindy "Cimon" Monika, who is interested in game streaming because of her role as a brand ambassador, the use of foreign languages ​​is one of the problems why Twitch is less popular in Indonesia. "Either understanding or using English for conversation, Indonesians are still lacking compared to neighbouring countries," said Cindy in an interview.
According to Cindy, although many Indonesians watch streams on Twitch, chances are, they only watch and listen without interacting. She suspects Indonesian audiences are not very confident with their English language. "And, because Indonesian viewers still want to interact with the streamers, they choose local streamers on YouTube or Facebook," she said.
So, without Twitch, how can Indonesian streamers make money? As an official Facebook Gaming streamer, Fandra receives regular payments just like office workers. He also revealed that YouTube and Facebook now offer monetization options with subscriptions and donations, just like Twitch.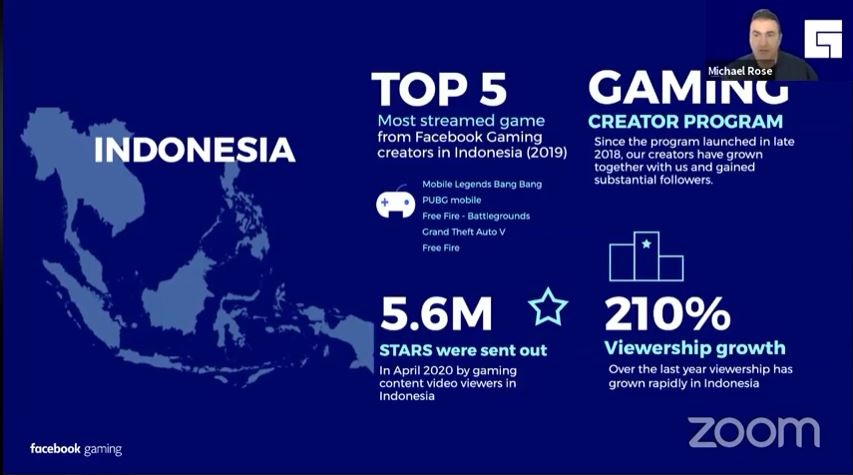 Indeed, Facebook Gaming offers similar monetization methods with Twitch. One of the monetization options on Facebook Gaming is advertising. Besides, Facebook Gaming viewers can also give tips to streamers in the form of Stars, similar to Bits on Twitch. Finally, Facebook Gaming also offers a Fan Support feature, which has the same function as the Subscription on Twitch.
During the pandemic, Facebook Gaming's viewership in Indonesia also grew rapidly. As of April 2020, Facebook Gaming's viewership gained 210% increase from last year. The audience in Indonesia is also quite generous in giving Stars. Facebook revealed, as of April 2020, there were 5.6 million Stars given to streamers on their platform.
Unfortunately, just like being an esports athlete, being a game streamer is not as easy as imagined. There are various problems they have to face. According to Fandra, one of the challenges is hate comments from viewers.
"But, if you stream without burden, any feedback will be fun," said Fandra. Another problem he faced at the beginning was building his personal brand to gain fans. For that, he had to create an interesting character for himself. Indeed, to become a popular streamer, you also need an attractive personality besides adequate equipment.
Closing
The esports industry is growing rapidly nowadays. One possible reason is being the new kind of entertainment for millennial and the Z generations. Therefore, content creators or game streamers also have an essential role in developing the esports industry. A streamer can belong to an esports organization. However, they can also become independent streamers.
Fortunately, various game streaming platforms, such as Twitch and Facebook Gaming, have offered different monetization methods from donations to subscriptions. That way, streamers can choose the monetization system that suits their needs.
Source: The Esports Observer. Feat Image: via Deposit Photos
From Our Network