The Great Reshuffle After The International 10: Week 1
"This is going to be the spiciest year yet for roster shuffles after TI" - Gorgc
A week has passed since the conclusion of perhaps the most unpredictable TI in Dota 2 history. We see esports giants make an early exit with the likes of OG and EG. We have also witnessed the sequel of Dota 2's cinderella story when Team Spirit won it all from the lower bracket. After all of TI's chaos ensues, we fans are only waiting for the inevitable roster reshuffles that will happen across the world. And with all of the upsets we have seen in the tournament, I am sure that we are going to be treated to the spiciest roster reshuffles yet. Many people have placed their bets and prediction on Reddit regarding the future of competitive Dota 2 will look like. Some have logical predictions backed up by the most credible sources, while others may have formed their own fairytale or fan fiction. So, after 3 hours of scrolling through countless posts and comments on Reddit, I will be compiling and summarizing some of the most probable predictions in this article. But before we do that, let's see some of the roster changes that have occurred for the time being.
What we know so far
Even though it has only been a week since TI ended, many players and orgs have already begun to initiate their own set of moves. South America had a pretty lackluster performance at The International, and so they were naturally the first region to start their roster shuffles. Right after TI ended, Thunder Predator immediately disbanded its whole roster consisting of Mnz, Leostyle-, Frank, MoOz, and Mjz. Thunder Predator did have quite the unfortunate run at TI, virtually losing all of their games, going 0-16, and being the first the exit the tournament. Despite being org-less, the players are still planning to stick together for the next season of DPC, and are still currently looking for an organization to sponsor them.
3. We staying together as a team and Parting ways with Thunder Predator for next DPC season. currently lfo , can contact me on dm. Roster : 1.@KotaroHayama_ 2.@Leostyledota 3.Frank 4.MoOz 5.@WuDotA

— MoOz (@MoOzDota) October 16, 2021
Two days later, on 18 October, NoPing Esports, which finished 4th in the South American qualifier, also released their roster but was soon picked up by the empty Thunder Predator. Thus, the new Thunder Predator roster consists of:
Crhistian "Angel" Savina
Gonzalo "Darkmago" Herrera
Oscar David "Oscar" Chavez
Farith "Matthew" Puente
Jose Leonardo "Pandaboo" Padilla Hernandez
SG Esports finished last beside Thunder Predator and also bid farewell to their entire player lineup on 21st October. As of now, Costabile, 4dr, Tavo, Thiolicor, and KJ are completely org-less, and we should see some updates on their plans for the near future.
(Dota 2)#goSGpic.twitter.com/uUfA4jxUVY

— SG esports (@SGesportsBR) October 20, 2021
Moving on to China, PSG LGD once again fell short in claiming the Aegis even after their attempt to comeback their 0-2 deficit against Team Spirit. Needless to say, the many Chinese fans were incredibly upset with PSG LGD's runner-up result in TI and soon fired a barrage of criticism towards the players. Zhang "xiao8" Ning, the coach of the roster, even faced allegations of betting and purposely throwing the Grand Finals match due to the questionable decisions he made during the draft. Although these claims are unconfirmed (and most likely false), it just goes to show the measure of disappointment of the fans rooting for PSG LGD. Despite all these negative comments the roster received, they announced their unanimous commitment to stick together for the next DPC on Weibo, a Chinese social media platform.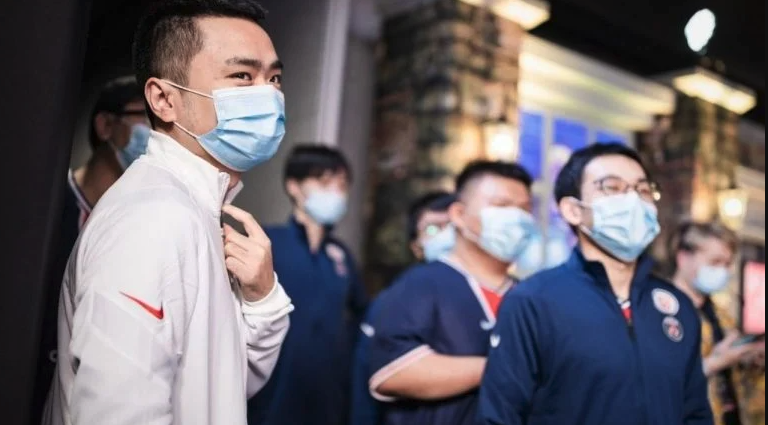 As for Asia, TNC initiated the region's roster shuffle when they released their entire roster on 17th October. The news was definitely a surprise for many fans as their performance last DPC was not that bad, finishing 2nd in the TI qualifiers and top 8 in WePlay AniMajor. Nevertheless, Tims immediately joined Boom Esports while the TNC's captain, Boomy, found a spot at Polaris Esports, a new Philippines-based esports org. Gabbi, Armel, and Bok haven't made any of their own moves and are still currently LFT.
Ng Kee "ChYuan" Chyuan and Yang "Deth" Wu Heng also recently departed from Fnatic, the second SEA team in TI besides T1, due to their contract expiration. It is undoubtedly weird to not see both of them getting an extension since they haven't stayed for very long in the team. Despite joining in Q2 of 2021, the team still managed to qualify for TI, outperforming old dogs like TNC. Even though it is sad to see the lost potential of the new SEA powerhouse, the team and players undoubtedly have only set a better plan for Fnatic in the future.
Quincy Crew was one of the favorites coming into TI, especially for many NA fans. Unfortunately, they did not manage to reach their expectations, only finishing 9-12th place. Quincy Crew's manager, Jack Chen, quickly hinted at a roster change after the conclusion of the tournament. A few days later, Lelis, the team's offlaner, officially announced his departure from the roster on Twitter
QCY parting ways and my future Read: https://t.co/4r8i0BVCTJ

— Rodrigo Lelis (@lelisdota) October 17, 2021
On the EU landscape, Alliance's expected underperformance in TI possibly prompted the org to modify its roster. On 21st October, Alliance announced the departure of their midlaner, Limmp, and support, fng, on its blog. At the end of the week, the legend Gustav "s4" Magnusson himself also parted ways with Alliance. We haven't had any additional news if s4 will retire or will take his talents elsewhere. 
The former 2-time TI winner OG, also had quite an early exit at TI, possibly signaling the end of an era. Sebastian "Ceb" Debs also hints at retirement, saying that TI10 is going to be his last tournament. Although no official statements have been released, Misha, OG's coach has stepped in as Ceb's former role as team captain, further suggesting Ceb's departure from the competitive scene.
Losing is tough. I'm proud of everyone for what they gave this year. Team, staff and fans, you all stood strong. I wished a different outcome for my last tournament, but I'm grateful for everything nonetheless. I gave it my all and came ready, but it wasn't enough this time ❤️

— Ceb (@Ceb) October 15, 2021
Future Roster Shuffle predictions
Before discussing or predicting roster shuffles, let's briefly filter out the teams that will most likely not make any changes. The first and probably the most obvious one is the winners of TI, Team Spirit. I don't think I have to explain why a winning team would not want to change their player lineup; if it ain't broke, don't fix it. PSG LGD, as we have seen previously, has also followed this route and stuck together as a roster.
The second runner-up, Team Secret, is will also not likely to make any changes. This point is imperative to clarify since many have speculated some player swaps between Secret, EG, OG, and even Nigma. TI10 was the first major breakthrough of Team Secret in The International, and they were able to achieve this goal by not making any roster changes since 2019. Therefore, I highly doubt that Team Secret will modify its roster for the upcoming DPC season. One prevalent theory that always pops up when Secret fails to win in TI is the rejoining of Arteezy, consequently trading MATUMBAMAN to EG. This trade will probably never happen since it is more of a downgrade than it is of an upgrade for the Secret roster.
October 24, 2021
People have split opinions regarding the future of T1. Some suggest that they will not stay together, while others think that they are already a perfect match. Judging from their latest interviews and tweets, I don't think that the team will split up for the next DPC season. Their current roster is only assembled in early 2021, and with enough time and effort, T1 could truly be one of the top contenders in TI. If they were to split up, SEA's potential to build their new powerhouse would be incredibly wasted.
Virtus.pro is another team that will possibly stay with the same lineup due to their amazing run at TI, managing to place 5th. Lastly, fan-favorite Team Tundra, who almost kicked OG out of the TI qualifiers, is highly likely to stay together for the next DPC seasons. The team is relatively new, forming only in early January, but already has promising prospects as the new "OG" in Dota. Now that we have clarified the teams that will stay out of the roster shuffle, we can now make some predictions about the team lineup changes that will occur throughout the Dota competitive scene.
Let's start with one of the big guns who had quite the upsetting results at TI: Evil Genius. NA's Dota 2 powerhouse, EG, had an unusually early exit at the tournament. For many, EG was always considered a top 3 team in the entire world, and they rarely or hardly ever finished below 6th place in a tournament. This TI, however, only finished 9-12th beside their NA brethren Quincy Crew. With this incredibly disappointing performance, fans quickly speculated of a roster modification in EG. PPD, a former captain of EG, predicted EG's future lineup on Twitter.
EG. RTZ EG. CCNC EG. LELIS EG. CR1T EG. FLY

— Peter Dager (@Peterpandam) October 17, 2021
If the lineup prediction above were true, Abed and iceiceice will presumably return to SEA Dota, while CCNC and Lelis (who parted ways with Quincy Crew) will join EG to fill the void. However, these rumors were quickly dismissed by Cr1t- on his 19th October Twitch stream. "I mean, it just makes no sense. Abed is literally like the best midlaner in the world. There's no doubt in my mind about that. There is no way we would part ways with him." Cr1t- commented on Abed.
EG's coach, Kanishka "BuLba" Sosale, was also under fire for his stale and uncreative drafts throughout TI. For instance, Abed was mostly constrained to only playing the "spirit" heroes, even though his hero pool is much more versatile. Arteezy was never given access to his patented farming heroes and is forced to play more aggressive carries with the likes of Razor. Many EG fans have wanted BuLba out of EG for quite some time and let Fly do the drafting; TI10 could just be the straw that broke the camel's back. If BuLba were to leave EG, PPD or Aui_2000 could be both suitable substitutes in the coaching position.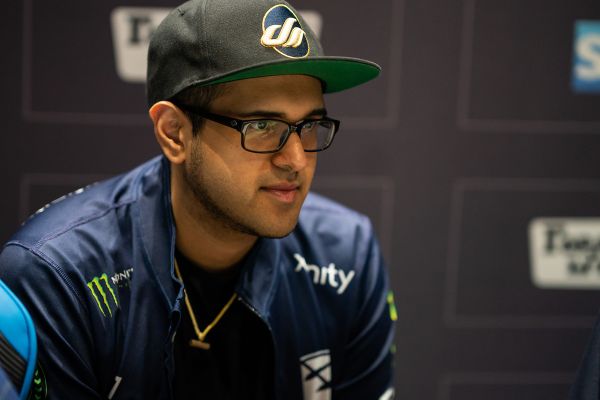 Another organization with a major upset in TI is OG. We have previously established the possibility of Ceb retiring from pro play (maybe going back to coaching), and this prediction has been somewhat confirmed by Misha taking over the captain role. Topson and N0tail have also hinted at retirement options some time before TI10, but they have yet to make follow-up statements after the tournament. If Topson were to exit OG, Sumail can have the option to go back to the mid position, which he has been playing in his recent Twitch streams.
One far-fetched but still possible theory that has been crafted is the reuniting of Fly and N0tail. After all, Gorgc, who had previously had connections with OG, mentioned that the roster shuffle will be "spicy". Furthermore, both EG and OG have massively underperformed at TI, putting them on the same boat. If these two players were to reunite, the Naru-tail and Sasu-fly storyline that the fans have created will ultimately be complete. However, as much as I want this to happen, it is more likely to be a fairytale than reality. The closest thing we can get to this theory is some form of player swaps between the two orgs, maybe Abed and iceiceice going to OG, for instance.
The slightly more plausible theory is that some SEA free agents will step into either EG or OG. Gabbi, Mikoto, and Armel are all org-less players who have explored options to play in EU or NA teams after TI10. Kpii and InYourDream can also fit into this category of players.
Let's see how these SEA free agents can fit in OG. Gabbi can take the carry role in OG as Sumail switches to mid. If Sumail were to stay in position 1, then Armel, Mikoto or InYourDream can take the position 2 role. Kpii can fill the void that Ceb left behind.
In fact, the same arsenal of players can also be a part of Team Nigma, who recently merged with Galaxy Racer to form Nigma Galaxy. InYourDream, who is currently in Team Nigma Galaxy SEA, can possibly join the EU section of the organization while the rest of the roster moves to the rebuilding GeekFam. This is somewhat likely to happen since Valve does have a rule that only allows one roster per organization to compete in TI. Therefore, I highly doubt that Nigma Galaxy SEA will work out in the long term.
All these available org-less SEA players do have the potential to join EU or NA teams, but it is also likely that they will stay in their region and form a new team or join a pre-existing SEA team. If you recall, Fnatic has parted ways with their midlaner ChYuan and offlaner Deth. So, as you may expect, Armel/Mikoto and Kpii fit both of their roles in the team. If iceiceice were to return to SEA, he could also possibly return to Fnatic, his previous team before EG, as its offlaner as well.
A common prediction surrounding OG's shuffle is the entry of Aliwi "w33" Omar. Around April 2021, w33 was surprisingly moved to the inactive roster of Nigma Galaxy and is substituted by younger Russian talent. Igor "iLTW" Filatov.
Many speculated that w33 will soon leave Nigma for good and join another EU organization, the most obvious candidate being OG if Topson were to retire. Hopefully, the transfer would not be similar to when OG picked up Pajkatt to fill Ana's role in hard carry after TI8. Pajkatt ultimately only stayed in OG for 38 days and left due to chemistry issues. W33 could also take his talents to Alliance, which recently parted ways with Limmp. W33 would undoubtedly be a massive upgrade for Alliance since he is a far more superior and experienced midlaner compared to Limmp.
Another popular prediction is Nine and 33 going to OG. Indeed, they have a great potential to fit the OG's team structure. Nine always has a similar playstyle to Topson, so the team would not have any problems adjusting. 33 also spent a short time and had some experience in OG as a stand-in during ESL One Los Angeles 2020. However, both Nine and 33 are currently part of Team Tundra, which I believe will not break up for the next DPC. But if this were all to happen, OG might have the necessary caliber to step up as real contenders in the next year. Both of them could possibly also go to Alliance with the recent exit of s4.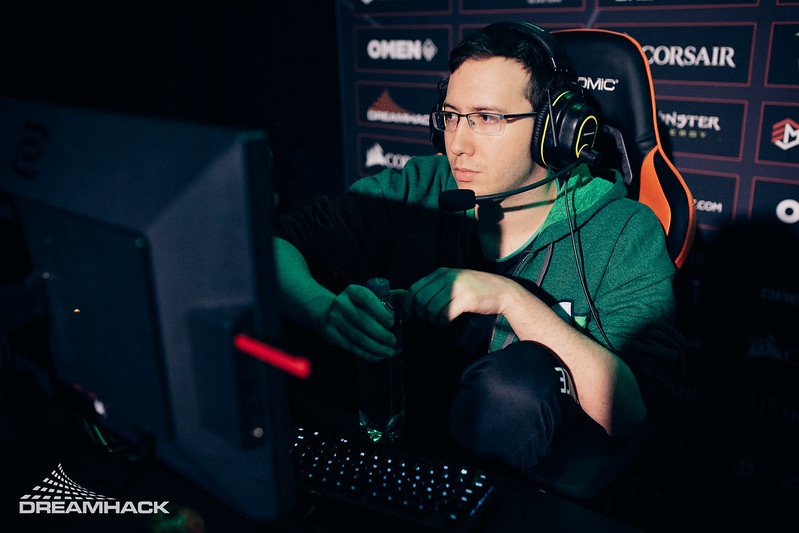 A recent rumor stated that Yapzor will be moving to NA, while Cr1t- wishes to join an EU team. However, the rumor is not very solid, and both of these players seem incredibly invested in their respective teams at this point. Secret's had massive success in TI partly due to the high-level support plays from Yapzor. Cr1t-, despite being Danish, is considered by most fans to already be an NA player and probably 2nd or 3rd best player in EG.